Indian Wells, USA Betting Tips
Commercial content | 18+ age limit | T&Cs apply
Find our predictions for the main WTA and ATP matches for the Masters 1000 Indian Wells.
Masters 1000 Indian Wells: The Clash of the Giants!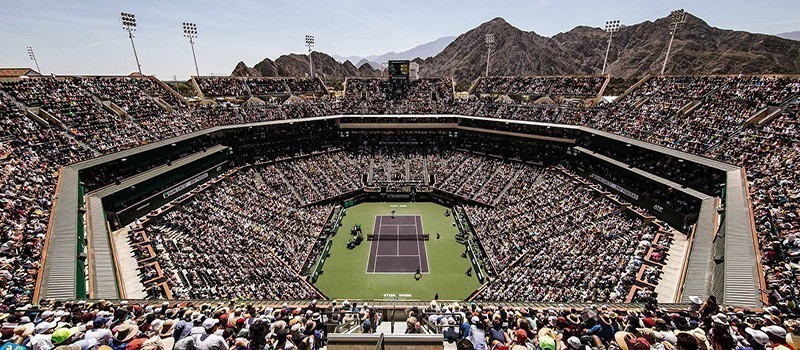 It gathers huge crowds of fans up to 450,000 every year in the middle of the Californian desert and is played on the fourth largest tennis court on earth. Organised by Larry Ellison (one of the wealthiest men on the planet), it's official title is the BNP Paribas Open but is commonly known as the Indian Wells Masters.
The 2021 Indian Wells tournament sees the first round of both the men's and women's singles begin on October 7 and concludes on the 20th. It's a Masters tournament so there are plenty o ranking points available. With the Tour Finals on the horizon, players will be keen to do well as they bid to reach those lucrative finals. With both men's and singles tournaments taking place at the same time, this is as close as you can get to a Grand Slam. The key differences are the prize money available and that the men's tournament will be played out over three not five sets. 
The defending champions are Dominic Thiem and Bianca Andreescu. There are several key players absent from this tournament and this includes Thiem. Also absent from the men's draw are world number one Novak Djokovic, Rafael Nadal, Roger Federer, Stan Wawrinka and Milos Raonic. There's still a strong line-up and recent US Open winner Daniil Medvedev will be the top seed, followed by Stefanos Tsitsipas, Alexander Zverev, Andrey Rublev and Matteo Berrettini. Casper Ruud has just won the San Diego Open and will be the sixth seed here.
In the women's event, Ashleigh Barty, Aryna Sabalenka, Naomi Osaka, Serena Williams and Sofia Kenin are among the absentees. US Open champion Emma Raducanu has received a wild card and will be playing in her first tournament since her Grand Slam victory. Indian Wells promises to be an open and exciting tournament.
Find great ATP Inidan Wells Odds at Bet365!
Our tips for Making Profitable Bets on Indian Wells
If wanting to make some successful bets on the Indian Wells tournament, research is needed. There are many aspects of the game that need to be taken into account. Doing so will increase your chances of making some profits.
Current Form
When you bet on a tennis match, it is important to know the current form of the players. This isn't a difficult task at all. The ATP and WTA sites give details about every match that a player is involved in. There's so much information available for you to access. You can instantly see who has been winning a lot of matches and who hasn't, then use this to make your prediction.
The Level of Tennis Played
A player may be winning lots of matches but at which level are they being played? A good performance in a Grand Slam, Masters or ATP (or WTA) 500 event is top form against the best players around. Doing well in a 125 or 250 event or even a Challenger tournament isn't so good. Always look at the level at which a player has been competing.
The Playing Surface
This is an important aspect to examine. This is a hard court tournament and will favour some players more than others. A clay or grass court specialist might struggle to get wins on a hard court. Again, look at the records of players to see on which surface they achieve their best results.
Fitness Levels
Tennis is a tough game to play and you need to be fit to play it. Keep an eye on the news for any details about possible injuries. It is noticeable that there are many retirements in tennis. Don't back a player who may well not finish the match.
Check out the Marathonbet Odds
Head-to-Head Results
This is another important factor to take into account. Some players do well against certain opponents. If there is a match where one player has been dominant over the other, then that is a sign they might win. Look at what surfaces the matches have been played on though.
Rankings
The rankings for every player can easily be found online. Make sure you know them before betting on a match. Look to see which players are climbing the rankings and those slipping down them. An important list to look at is the yearly list. This shows you how many ranking points a player has earned this year, a great form guide.
It's not long before the Tour Finals and players will want to get into those. Judge the importance of matches in this respect. Someone like Casper Ruud or Matteo Berrettini will be out to get as many points as possible and there are lots available in this Masters tournament.
Make your selections at Bet365
The Statistics to know for your predictions
To make the best predictions about the Indian Wells 2021 tournament, it is necessary to take into account the latest statistics recorded in the competition: To better anticipate this edition, the numbers revealed in 2019 should be known to you (the 2020 edition has been cancelled) . Here are the most important:
Average games per game: 22.15 games
Matches in 2 sets: 71%
Matches in 3 sets: 29%
Matches in which the winners won the 1st set: 89%
Matches with Golden Set (6-0): 8%
Tie-break matches in the 1st set: 21%
Also take into account the record of players at this event. Not since 2017 has a player retained the men's title and Novak Djokovic isn't playing this year. The last two men's finals have both gone to three sets. Not since 1991 has the women's title been retained and a different player has won the last seven finals.
The Contenders
Medvedev is the One to Beat
 
Top seeded Daniil Medvedev has been in excellent form throughout 2021. Only Novak Djokovic has earned more ranking points this year. He began the year winning the ATP Cup with Russia and since then has won four singles titles. It's an impressive list too with victories in the US Open, a Masters event in Toronto as well as a hard court title in France and grass court win (his first ever) in Mallorca.
Medvedev also reached the final of the Australian Open this year. He hasn't got the best of records at Indian Wells though and has never made it past the third round. He will be hoping that changes this year and it's likely it will.
Can Zverev Add to his Olympic Title?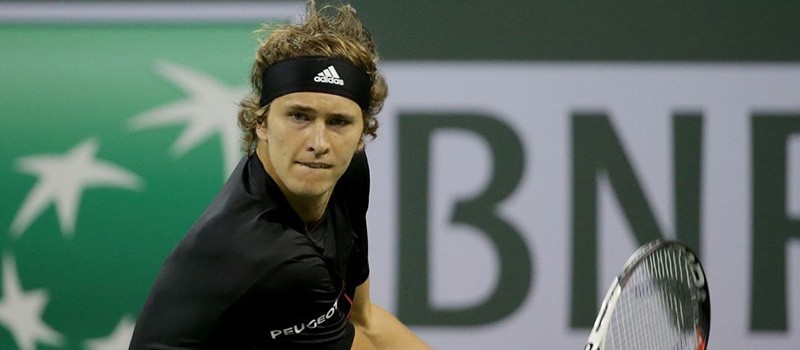 It's also been a big year for Alexander Zverev. That first Grand Slam title still eludes him but he arrives at Indian Wells as the Olympic champion. He's fourth on the list for ranking points earned this year. Aside from that victory in Tokyo, the German has won four titles this year. He's won two Masters tournaments in Madrid and Cincinatti as well as the Mexican Open, Zverev has reached two Grand Slam semi-finals in 2021 and his best at Indian Wells is the fourth round. 


Follow our free Indian Wells tips during the tournament.