Australian Open, Melbourne, Australia Betting Tips
Current available promotion for Tennis
Sign up now with Bet365 and enjoy this promotion
Find our tips and predictions for the Australian Open 2020
2020 Australian Open
The new year is only a few weeks old but the first Grand Slam tournament of the year is nearly upon us. The Australian Open begins on January 20 and the top players in the world will be battling it out to win the title. Novak Djokovic and Naomi Osaka will be defending the titles that they won last year but they will face strong opposition. Already, Australai and New Zealand have hosted tournaments this month, including the team tournament the ATP Cup that showed the impressive form of Novak Djokovic and in the women's game, titles for Karolina Pliskova and Serena Williams. A fascinating fortnight of tennis lies ahead of us and possibly a record breaking one too. Our top betting experts wiill be on hand to supply you with their views on the upcoming games and hopefully serve you  a steady stream of winners.
Make your Australian Open selections at Bet365
Who will be the 2020 Australian Open Men's Singles Champion?
An Eighth Title for Djokovic?

Novak Djokovic has won the Australian Open Men's Singles titles on seven occasions. He is the reigning champion having beaten Rafael Nadal in last year's final losing just eight games. He added the Wimbledon title later in the year but still ended 2019 as the world number two behind Rafael Nadal. He will be out to reclaim top spot this year and is the favourite to win an eighth title here. Djokovic has already shown himself to be in top form. He led Serbia to the ATP Cup and didn't lose a singles match all week, beating Rafael Nadal in his singles rubber in the final. He loves playing down under and is a worthy favourite to win this title.
Sign up with Bet365 and bet on Djokovic
Nadal Looking for only his Second Australian Title

Last year saw Rafael Nadal win the French Open (as he regularly does) and the US Open title. He ended 2019 as the world number one but the Australian Open hasn't been that happy a hunting ground for the Spaniard. He has only won this title once and that was 11 years ago. He has reached four finals though including last year, so is again going to be in contention. He did lose a couple of singles rubbers in the ATP Cup though, so he isn't in such good form as Novak Djokovic coming into this tournament.
Register with Bet365 and bet on Nadal
One more Title for Federer?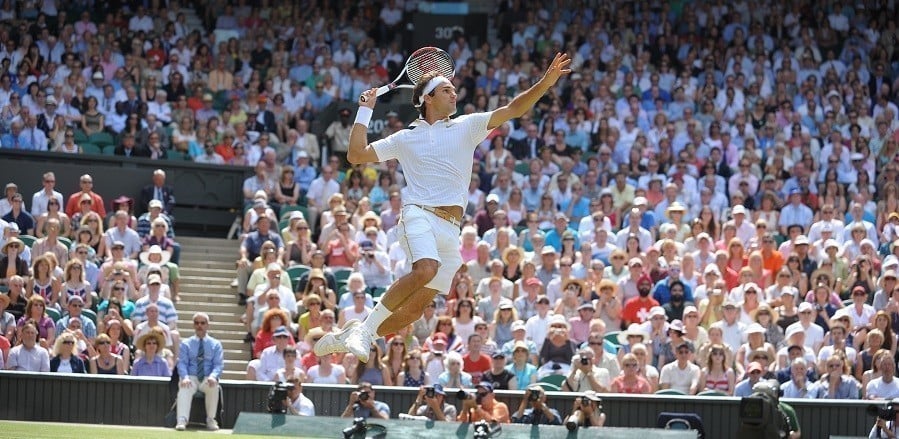 Roger Federer has won the Australian Open six times in his illustrious career. He won the title in both 2017 and 2018 but suffered an early exit last year. Since he first won this title way back in 2004, only twice has he failed to make it to the semi-final. The Swiss legend turns 39 later this year and doesn't play as often as he used to. He didn't take part in either the Davis Cup or ATP Cup, so it'll be interesting to see what kind of form he is going to be in for this tournament. He's prone to an off-day more than in the past but a win here would put him level with Novak Djokovic on seven Australian Open titles.
ctaLink_ ERROR NO LINK
Zverev Looking to make Breakthrough

Sooner or later Alexander Zverev is going to show his true talents in a Grand Slam tournament. He has won many ATP events and was in good form during the recent ATP Cup. However, when it comes to a Grand Slam event, something always seems to go wrong and he has only ever reached two quarter finals, both at the French Open. Zverev has never made it past the fourth round in the Australian Open but maybe this could be the year that he finally makes a breakthrough.
Other Contenders
Medvedev on the Rise
The latter part of 2019 was a successful one for Daniil Medvedev. He rose up the rankings to fourth and reached the final of the US Open. That performance in New York was the first time that he had ever made it past the fourth round of a Grand Slam tournament. In recent years at the Australian Open, Medvedev has reached the first, second and fourth rounds before being beaten. Not the greatest of records but if he can show the form that he did in the final months of 2019, he could well put a good run together.
Shapovalov in Contention
Grand Slam events have been dominated by the trio of Djokovic, Nadal and Federer and the game needs some new blood to be winning titles. Denis Shapovalov has been tipped to be one of those players who could make the breakthrough this year, even Federer is a fan. The Canadian won the Stockholm Open last year and lost to Novak Djokovic in the final of the Paris Masters. His good form continued as the top 20 ranked player took Canada to the final of the Davis Cup. He's never reached a Grand Slam quarter final and his best in Australia is a third round appearance last year, he should do better this time around and is 50/1 at 888sport.
Choose Shapovalov to win at 888sport
de Minaur Worth an Each Way Bet
Australia have two good chances of getting a player to go deep in the men's singles. Nick Kygrios can beat most players on his day but there's always the chance his temper may ruin any chances of success. For him to keep his calm for two weeks is a big ask. The best chance Australia has of success is Alex de Minaur. He made big strides last year and has risen to number 21 in the world. He won three titles last year and lost in the final of the Basel indoor tournament to Roger Federer. In the ATP Cup, he beat both Denis Shapovalov and Alexander Zverev and took a set off Rafael Nadal, so could do well here. He's currently available at 40/1 with Bet365 to win the title.
Odds to win the Title
Novak Djokovic - 5/4
Rafael Nadal - 9/2
Daniil Medvedev - 8/1
Roger Federer - 11/1
Stefanos Tsitsipas - 12/1
Dominic Thiem - 16/1
 
Williams bids to make History

The women's singles tournament is far more open than the men's. The last seven years have produced six different winners, only Serena Williams has won the title twice in that time. Last week saw her clinch her first title since returning to the circuit after giving birth to a baby girl. A win in this tournament will equal the record number of Grand Slam tournament victories. That's currently held by Australian Margaret Court so it'd be fitting for Williams to achieve that here. Williams has won this title on seven occasions and her win here in 2017 was her last Grand Slam victory. She will face tough opposition from defending champion Naomi Osaka, in-form Karolina Pliskova and world number one and home player Ashleigh Barty. A hard fought tournament is assured but Williams is in form and that means trouble for all the other players.
Odds to win the title
Serena Williams 4/1
Naomi Oaaka - 7/1
Ashleigh Barty - 8/1
Simona Halep - 9/1
Karolina Pliskova - 10/1
Aryna Sablenka -