Who Will Win the Thr

ee European Finals?

by Steve Ashfield | by Steve Ashfield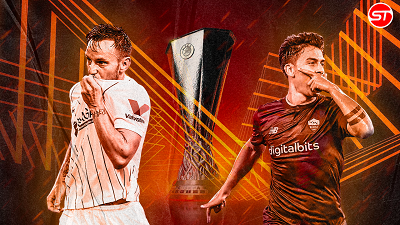 We've reached the finals of the three European competitions. Just who will win the Champions League, Conference League and Europa League finals this season?
Another Title for Sevilla?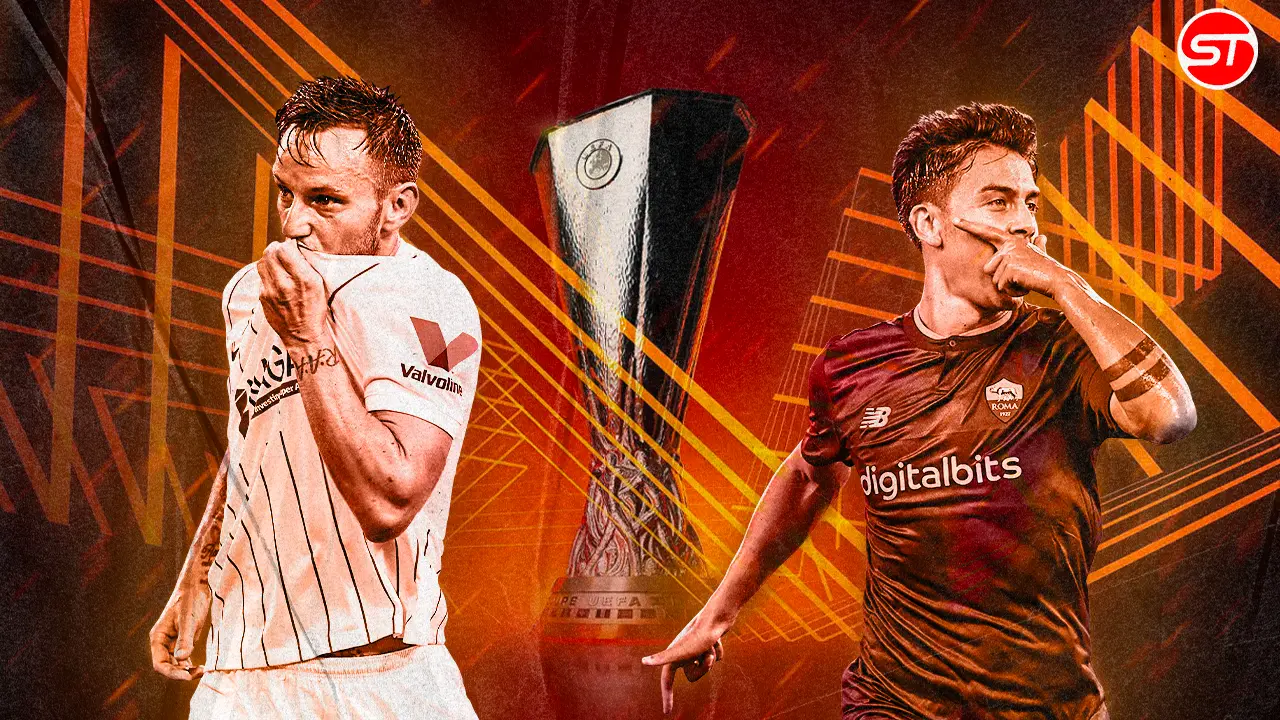 It's been a long road to the three European finals. Six clubs remain and all are dreaming of European glory in late May and early June. Just who will be the three winners? We begin with a look at the Europa League final between Sevilla and Roma.
When it comes to the Europa League Sevilla are usually the club to beat. They may not have had success in the Champions League this season or played that wll in La Liga but here they are in another Europa League final. They take on AS Roma in Budapest on Wednesday May 31 looking to win this second-tier European competition for the seventh time.
They have to owe their reaching this final to their home performances. They've lost at both PSV and Fenerbahce and failed to win at both Manchester United and Juventus. It's just been a case of getting back into and then winning the tie with a great home performance. Can they up their game and win in Istanbul?
Roma are the first of three Italian clubs who have reached this season's three European finals. It kind of makes up for their national side missing out on the 2022 World Cup finals but not quite. Roma won the Europa Conference League final last season and now Jose Mourinho is chasing another European triumph.
His latest club beat Bayer Leverkusen in the semi-finals. That's their only win in recent weeks and their hopes of a top four finish in Serie A are over. Like their opponents, winning this final is the only way Roma can qualify for the Champions League next season. They are struggling for form and goals but Mourinho knows how to win a European final. He may well do so again this season but a draw after 90 minutes looks the most likely result. Remember you can keep up to date with the latest news from this game on our Sportytrader Livescore page.
A Happy End to the Season for The Hammers?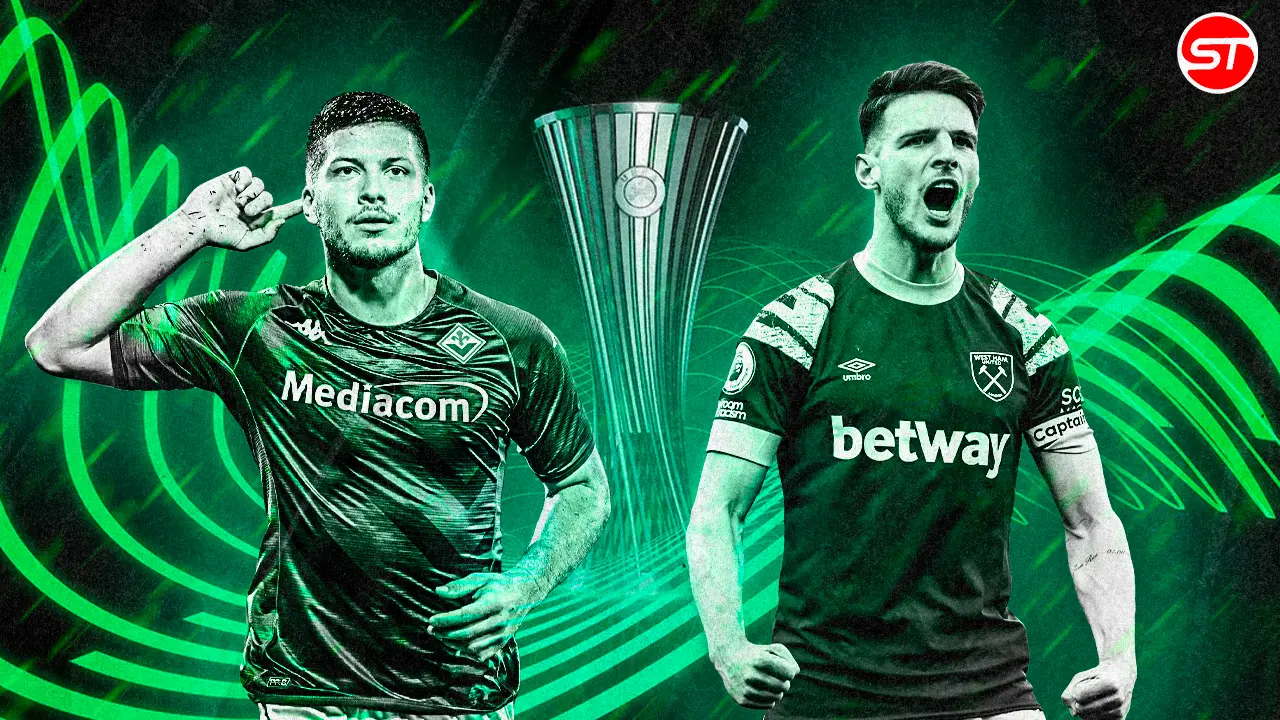 West Ham United haven't had the greatest of seasons. The Irons have spent most of it battling relegation and baffling their fans. They managed to get out of the trouble in the Premier League but really should have done better. When it comes to playing in the Europa Conference League it's been a totally different story.
The Hammers have had to play 14 matches to get to this final that takes place in Prague on Wednesday June 7. Of those 14 games, West Ham have won 13 of them. The other match was the 1-1 away draw with Gent in the quarter finals. Not a bad achievement for a side that only won 11 Premier League games this season and lost 20.
Fiorentina are in a similar position to West Ham United. They can't qualify for Europe via their league position so need to win this game to be in the Europa League next season. The Italians recently los the Coppa Italia so won't want another disappointment in Prague. 
They beat Basel in the semi-finals but owe their place in this final to their away performances. 21 goals have been scored in their last six Europa Conference League games so that makes them a threat in this final. It should be an open game and a bet on both teams scoring looks very likely to be a winner. That's 1.85 if you place a bet with William Hill. West Ham are doing so well in this competition though and are our tip to win the final, perhaps needing extra time.
Odds to win in 90 minutes
West Ham: 2.45
Fiorentina: 2.67
Draw: 3.2
Odds from William Hill
European Glory But for Who?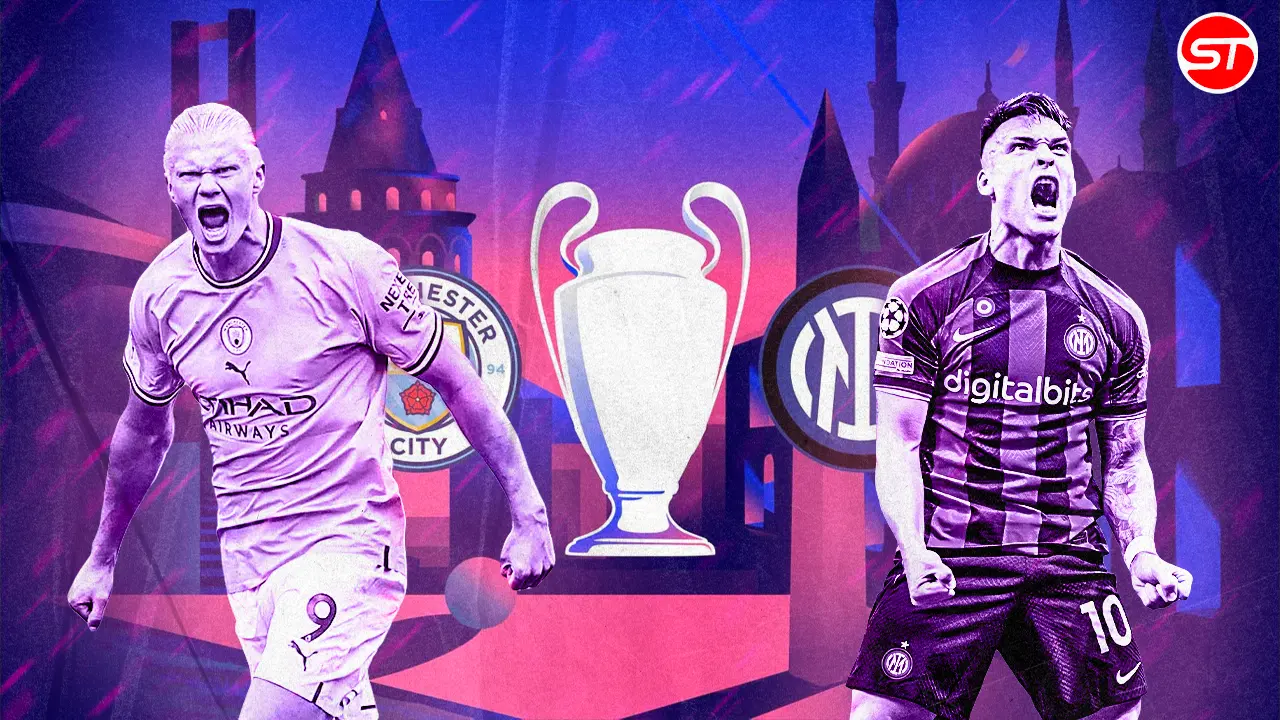 Let's start our European finals preview with a look at the Champions League final. On June 10 all eyes will be on Istanbul as Manchester City take on Inter Milan. This could well be the most momentous day in the history of the English Premier League side. Ever since the massive injection of cash began, City have been dreaming of winning the Champions League. 
This is their second final in three years after losing to Chelsea a couple of years ago. They have already retained their Premier League title and on June 3 attempt to beat Manchester United in the FA Cup final. Could they win the treble in Istanbul? Regardless of the FA Cup result, City are in the form to finally become European champions.
Haaland remains in top form but City have so many matchwinners in their squad. They had seven players score at least five goals in the Premier League this season. The only slight concern about them is their away form in the Champions League this season. Only one game has been won on the way to Istanbul.
Inter Milan are in the final for the first time since they last won the trophy 13 years ago. They didn't have far to travel in the last four as they beat Milan 3-0 on aggregate. The Italians are also in top form and their win on May 27 made it ten wins out of 11 in all competitions. Eight clean sheets have been kept on the way to this final. However, Bayern Munich have beaten them twice and Barcelona scored three goals against them. We don't believe they can keep City out and the English side will win the Champions League.
Odds to Win in 90 minutes
Manchester City: 1.4
Inter MIlan: 6.00
Draw 4.75
Odds from bet365
Other Related News Items