These bookies put on

a show for the Rugby World Cup!

by Yunchu Li | by Azadeh Ghavidel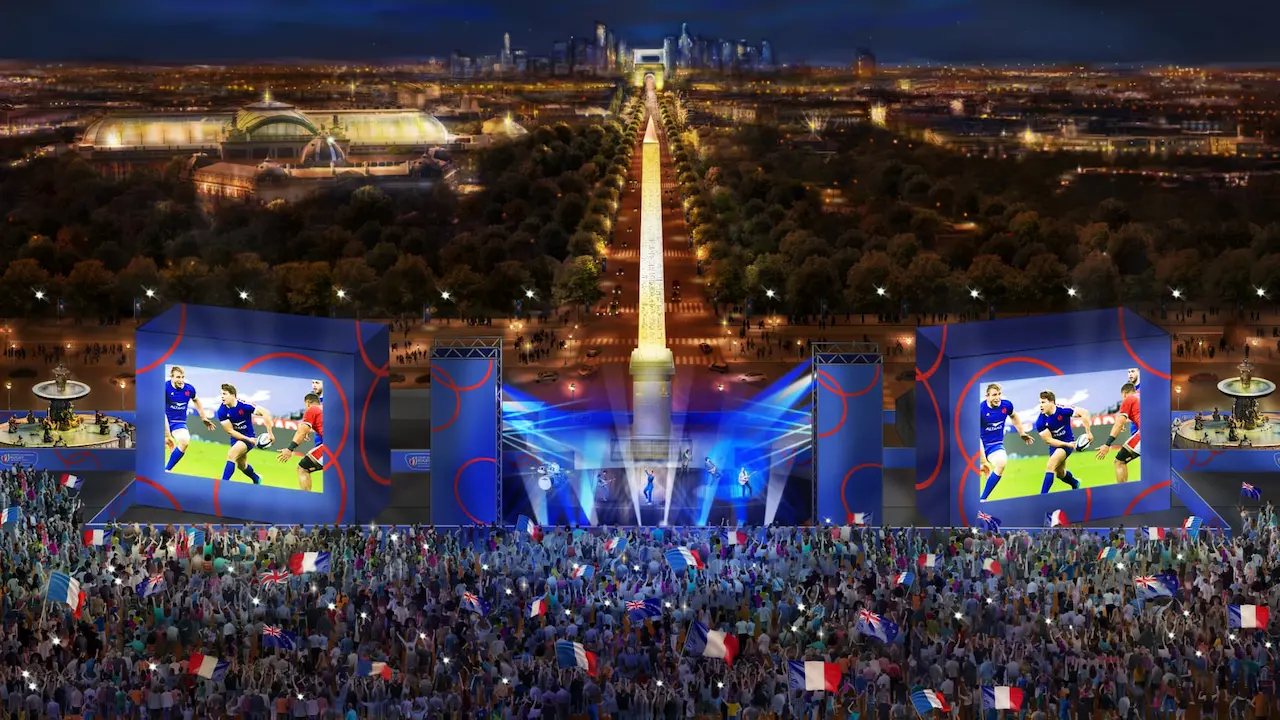 Want to bet on the Rugby World Cup 2023 being played in France? On this page, you'll find the best sites to bet on the competition, along with our advice to help you make your choices.
Which bookmaker to bet on the Rugby World Cup 2023?
The Rugby World Cup 2023 is undoubtedly one of this year's most important events. This major gathering of rugby fans is also an excellent opportunity for punters to place a few bets throughout the tournament.. Our Rugby World Cup predictions are here for you to enjoy.
If you've had an idea for a bet while looking at the Rugby World Cup fixture list, or if you've spotted a good opportunity to bet on England, Scotland, Wales or Ireland, all you need to do is work out who is the best bookmaker to be placing your rugby bets with. But who should you choose?
In order to maximize your winnings on the Rugby World Cup, it's essential to choose the betting site that offers you the best advantages. With this in mind, here are the 5 best bookmakers to bet on the Rugby World Cup in August 2023:
These are all excellent bookmakers with which to make your selections. Let's look at each of them in more depth.t number 1!
1. Bet365: A great site to make your Rugby World Cup 2023 selections

Bet365 deservedly sit at the top of our bookmaker ratings. They excel in all areas and you can be assured of a great experience if betting with them. If you aren't already a site member, we recommend you join in time for the Rugby World Cup. You will be able to receive some Bet Credits and they could be used to make some winning rugby bets.
That's one of several promotions that bet365 has to offer. Their impressive list includes a dedicated rugby union offer. When it comes to odds, there are some great ones available at bet365. Lots of markets to bet on too and of course in-play betting on all the matches in the 2023 Rugby World Cup. Odds are already available on markets such as the outright winner, who the finalists will be and who will score the most tries in the competition. All excellent content for your rugby bets.
If I had to pick out 5 of the site's strengths, they would be the following: 
A welcome bonus of £30 using the promo code STYVIP1
Lots of betting opportunities
Highly competitive odds
Site is easy to navigate around
Excellent set of promotions
Many other advantages await you at bet365, which is why we advise you to discover it as soon as possible!
Open your Bet365 account today!
2. 1xBet: A perfect place to make your Rugby World Cup 2023 selections

If you want to have plenty of choice when making your Rugby World Cup 2023 wagers, then 1xBet is an excellent option.
They are already offering odds for the early pool matches, but that's not all. 1xBet has a welcome offer that can see you receive up to €100 in free bets. Register now and use those to make your rugby selections.
There are excellent odds available on the 1xBet sportsbook. Not just that, they will offer their customers plenty of markets to bet on. This includes handicap betting which is perfect for the matches between the top and not so competitive teams. With live betting also available, choosing to make your wagers at 1xBet is a great idea.
Here are the top 5 strengths of the 1xBet site:
A welcome bonus of up to €100 using the promo code STYVIP
Excellent odds
Lots of markets to bet on
Impressive looking site
Good promotions to take advantage of
You can have a great time if you decide to bet on the Rugby World Cup at the 1xBet site, try it now!
Register now!
3. BetOBet: Ideal for your Rugby World Cup 2023 selections

The Rugby World Cup 2023 is going to be a great tournament to bet on. Visiting BetOBet to make your selections is an excellent idea.
New site members can receive a welcome offer that can see you receive up to €100 if using the promo code STYVIP. Now that'll sort out your opening bets on the tournament!
This is an easy site to navigate around. Just go to the left-hand side of the main page and scroll down to the rugby union section. Click on that and before you know it. you'll have access to all their rugby odds.
Lots of markets are already available with outright betting as well as the opportunity to bet on who will get through to the latter stages of the tournament. A first final for Ireland perhaps? The odds are highly competitive and there are plenty of other promotions available too, so head to BetOBet to make your bets for the Rugby World Cup 2023.
Here's 5 reasons why you should make your selections at BetOBet
New members can use the promo code STYVIP and receive a welcome bonus of up to €100 
Lots of Rugby World Cup 2023 markets to bet on
Good level of customer support
Highly competitive odds
Impressive set of promotions
Register now!
4. Betwinner: An impressive site for your Rugby World Cup 2023 selections
Now is the time to join Betwinner. If using the promo code STYVIP, you can start life off on the site with a welcome bonus of up to €130. There are plenty of other excellent promotions on their sportsbook in addition to the welcome bonus.
Rugby fans will find plenty of opportunities to place bets on the Rugby World Cup 2023. All the matches in the tournament will be covered and highly competitive odds are being offered by Betwinner.
It's not just a case of betting on the winner of the tournament or each match. Plenty of other markets are on offer here to make your rugby betting even more enjoyable.
With several payment methods available to fund your account, signing up with Betwinner is highly recommended. That's why it is so high up on our ratings, so join them right now. If you are already a member, then you'll already know how enjoyable it is betting on this sportsbook.
Five reasons to join Betwinner:
A welcome bonus of up to €130 when the promo code STYVIP is used
Lots of markets to bet on
Live betting is available
Great odds on offer
Impressive set of promotions available
5. 22BET: A great place to make your Rugby World Cup 2023 selections
If you want to place bets on the Rugby World Cup 2023, then joining 22BET is a good move to make. There's a great welcome offer available and this can see you receiving up to €122 in free bets. What a way to begin your time with them.
If you have already registered an account with them, you will be fully aware of what is on offer at the site. There is always a healthy selection of betting opportunities and this great rugby tournament won't be an exception.
All the matches will be given plenty of coverage. You can bet live on the matches that are being played and that's always an exciting experience.
You'll be impressed with the odds that are on offer and the number of markets that you can place bets on. With several other excellent promotions to take advantage of, you'll love betting on this site.
5 reasons to register with 22BET:
Welcome offer of up to €130 if using the STYVIP promo code
Live betting
Impressive odds on offer
Easy site to navigate around
Good selection of promotions
Our tips for choosing your bookmaker during the Rugby World Cup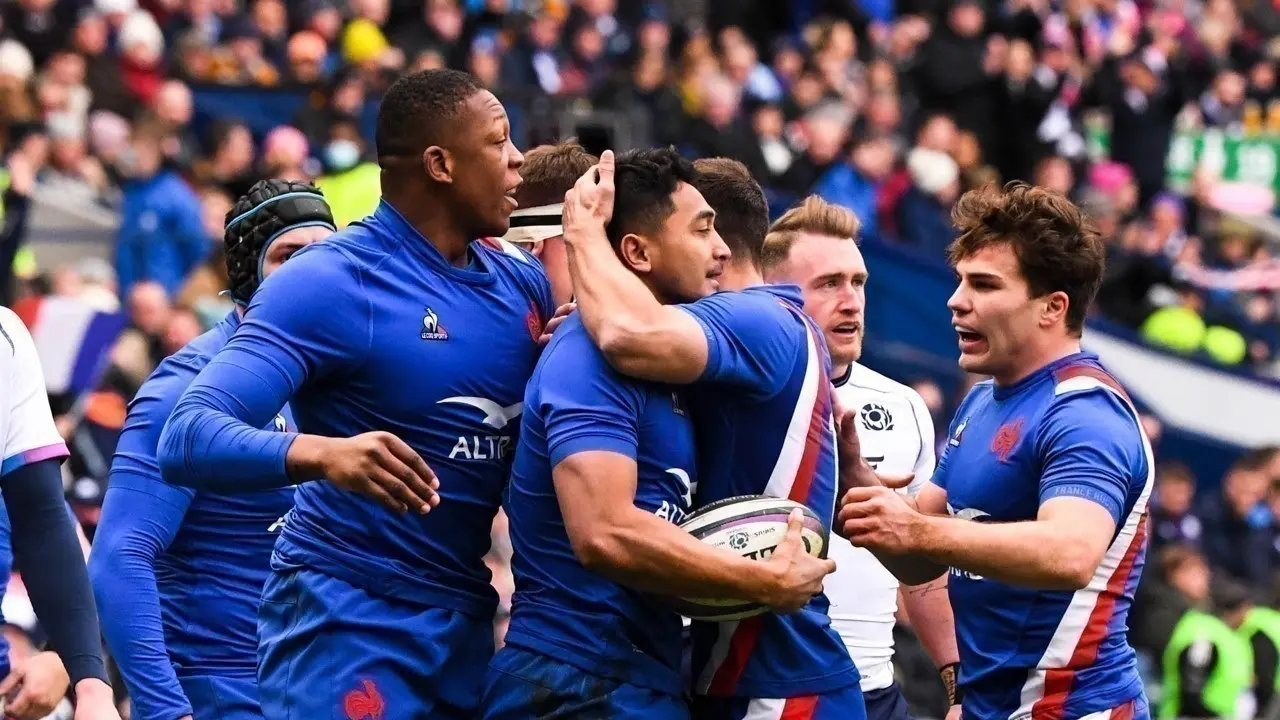 Do you have specific criteria for signing up to a sports betting site? We'll help you make your choice by giving you the main points to analyze.
The bookmaker's odds offer
This is a very important point when you like to diversify your bets and play at high odds. Not all sports betting sites offer the same odds in the UK, and checking  each bookmaker's offer on the Rugby World Cup 2023 will help you make a decision, especially if you're not quite sure who to place your bets with. .
Bookmaker security
Given that you'll be depositing money into your player account, it's vital to make sure that the site you choose is safe and reliable. Before you sign up anywhere, make sure the site is reliable and licensed.  Our comparison of the best bookmakers is here to help, as all those on the list are approved by at least one regulatory body and are therefore 100% reliable.
Welcome bonus value and promotional offers
Some operators are more generous than others when it comes to promotional offers for players. Take a look around the bookmakers to see which offer the best bonuses and promotions for the Rugby World Cup 2023.
Customer service
You may have to make a special request during this Rugby World Cup 2023, and the best way to get a quick answer is to contact customer service. Even if you hope never to have to call on them, the quality of the relationship with customer service can be reassuring and influence your choice in favor of a particular bookmaker. That's why we advise you to choose the bookmakers who offer the best customer service, and who allow you to contact them through a variety of channels.
Available payment methods
An often overlooked but crucial factor when looking for a smooth gaming experience is the choice of payment methods offered by the bookmaker. Check which payment and withdrawal options are available at each bookmaker and make your choice based on the method you're interested in for depositing and withdrawing your money. The best sites generally offer a wide choice of payment methods, such as credit cards, e-wallets (Skrill, Neteller, PayPal ...), bank transfers and so on.
By considering these different criteria, you'll be able to make an informed decision about which bookmaker best suits your needs during the Rugby World Cup. By following our advice, you'll be ready to bet on the best of rugby with a satisfying gaming experience. Happy betting on Rugby World Cup 2023!