2023 World Handball

Championship Predictions & Betting tips
If you are looking for betting tips on the 2023 World Men's Handball Championship, our experts are at hand. They will be supplying you with their expert predictions for this exciting tournament.
Handball World Championship 2023 prediction
Do you want to bet on a sport other than soccer, tennis or basketball? Get ready to be placing wagers on handball at the beginning of the year 2023! From January 11th to 29th, the men's World Handball Championship will take place in Poland and Sweden. This will give you the opportunity to be placing bets on a sport that isn't necessarily the most popular out there.
Bet on Handball World Championship
How does the World Handball Championship work?
The World Handball Championship consists of a total of 32 teams. They are divided into eight groups of four, for a first preliminary phase. At the end of this phase, the top three teams of each group qualify for the main round with the other eight eliminated. It's not the end of their tournament though as those eight teams go into the President's Cup to determine the places from 25th to 32nd.
The main round divides the 24 remaining nations into four groups of six teams. The top two in each group make it into the knockout stages.
The last phase of the tournament is then simple, the quarter finals are played, then the semi-finals and finally the grand final scheduled for January 29, 2023 in Stockholm.
You will note that in the first two group stages, a win earns 2 points, a draw earns 1 point, and a loss earns zero points. This will definitely count in your analysis of the matches.
Bet on Handball World Championship
How to make a good prediction on the 2023 World Handball Championship?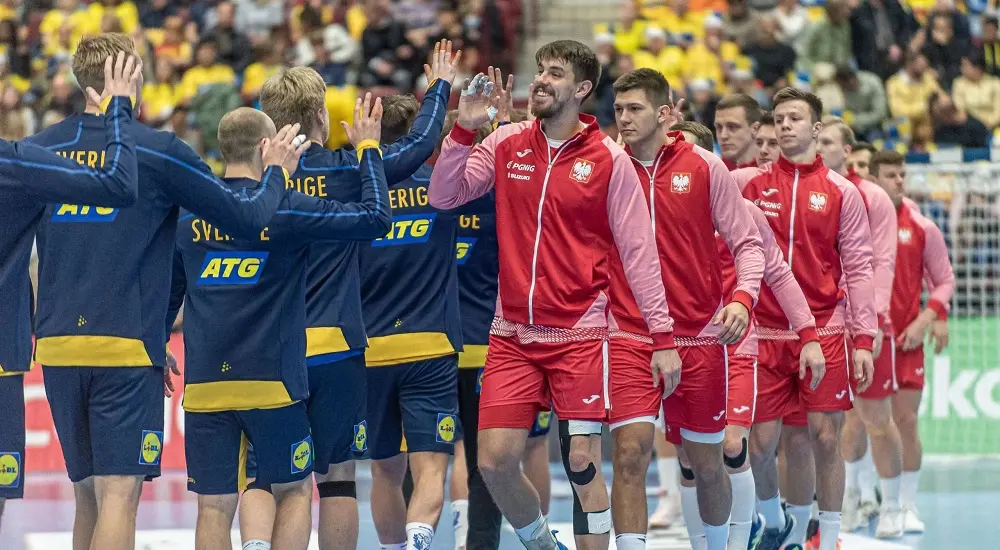 Now that you know the format of the World Handball Championship, and before we talk about the statistics and our prediction on the winner, let's talk about the key factors to take into account to make a good bet. Here are the main ones, according to our handball specialists.
Check the form of the selections
Our first piece of advice to be used on this World Handball 2023, observe the form of each participating country. To help you, you can use the results achieved in the qualifying rounds. Percentage of victories, offensive or defensive strength? All these details will be taken into account during your analysis of a match of this World Handball Championship. 
To be even more efficient, you will even have to look at who the matches were played against to get a realistic idea of the teams' form. For example, a team that has been getting wins against strong sides is well worth backing. If they've lost to lowly ranked teams then they are not such a good betting proposition.
Bet on Handball World Championship
Check the results of the last head-to-heads
After you have a good idea of the recent level of play of the teams, you will have to look at the confrontations between these nations. If possible, you should pay special attention to the most recent head-to-heads, those played in the last months or years. There is little point in taking into account a duel from 10 years ago, since the numbers are not the same and the level of the team has probably evolved.
The USA are playing in the finals of this tournament for the first time since 2001. They've never finished higher than 16th in the Men's World Handball Championships but did win the Nor.Ca Men's Handball Championships this year to qualify for this tournament. They take on Egypt, Croatia and Morocco and will do well to qualify for the main round.
Take into account the record of the teams
Here's our third helpful piece of advice from our handball experts. Look at the performances of the different teams in the previous editions of the World Cup. For example, only three different teams have been world champions since 2009. France has won the title four times, Spain only once, and Denmark are attempting to win a third successive world title. 
These are the teams that we are used to seeing go far in every international tournament. Before predicting this World Cup 2023, you should therefore observe the course of each team in recent editions. A team that has always reached the quarter-finals in the last three editions will have more chances to reach this stage than a team that has never passed the preliminary round.
Bet on Handball World Championship
Find out about possible absentees
As handball is played with seven players on each team each absence can have a big impact on a match. Are several key players likely to be missing from a team? If that is the case then it's not a good idea at all to bet on them. Whether it's due to injury or suspension, a major player's absence will affect the team's chances of winning. Be sure to take this advice into account when analyzing a match at the 2023 World Cup.
Look at the importance of the match
One last important tip is to avoid betting on a game where the teams have nothing at stake. If a nation that is certain to finish first is playing a nation that will be eliminated from the competition anyway, there is a good chance that an upset will occur.
Why is that the case? Well, a team that has already secured the top spot in its group and will qualify for the finals will certainly rotate in order to preserve itself for its future match. Games with no stakes are very difficult to predict and that's why we advise you to avoid betting on this type of game.
Bet on Handball World Championship
Statistics to know for your bets on the World Handball Championship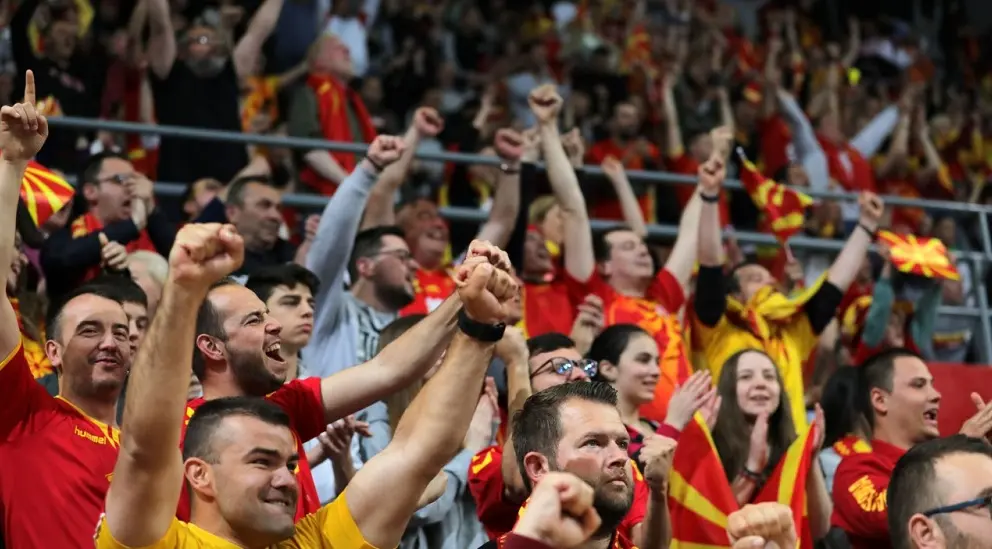 When it comes to handball, alternative bets are often the most interesting. Number of goals scored by a team or overall, handicap... the big odds to go for are often on these markets.
To help you predict each match of the tournament, here are the figures collected by our experts. These data were collected during the last edition of the World Championship.
Average goals: 56.2 goals per game
Average goal difference: 6.7 goals per game
Draws: 10% of the games
Games with +50.5 goals: 81%
Games with +52.5 goals: 69%
Games with +54.5 goals: 57%
Games with +56.5 goals: 43%
Games with +58.5 goals: 31%
Games with +60.5 goals: 27%
Games with +62.5 goals: 19%
Among other things, you can see that the Over 54.5 goals will be favored during this World Cup in Poland and Sweden, as well as the handicaps. Nice odds are always seen at bookmakers for these types of bets.
2023 World Handball Championship Results
Final
January 29 - Denmark 34 France 29
Third/Fourth Place Play-Off
January 29 -  Sweden 36 Spain 39
Semi Finals
Denmark 26 Spain 23
 France  31 Sweden 26
Quarter Finals
Denmark 40 Hungary 23
Norway 34 Spain 35 (AET)
Sweden 26 Egypt 22
France 35 Germany 28
Main Round
The top two qualify for the quarter finals. Points earned against fellow qualifiers in the preliminary round are carried forward to the main round. These are the league tables at the start of the main round. Teams will only play against sides they haven't already met in the preliminary round.
Group I -  France 10, Spain 8, Slovenia 6, Poland 4, Montenegro 2 Iran 0
Group II - Sweden 10, Hungary 6, Iceland 6, Portugal 5, Brazil 3 Cape Verde 0
Group III - Norway 10 Germany 8 Serbia 6 Netherlands 4  Argentina 2 Qatar 0 
Group IV - Denmark 9  Egypt 8 Croatia 7 Bahrain 4 USA 2 Belgium 0
Final Preliminary Round group tables. The top three in each group go into the main round. 
Group A: Spain 6 Montenegro 4 Iran 2 Chile 0
Group B: France 6  Slovenia 4 Poland 2  Saudi Arabia 0
Group C: Sweden 6 Brazil 4 Cape Verde 2 Uruguay 0
Group D:  Portugal 4 Iceland 4 Hungary 4 South Korea 0
Group E: Germany 6 Serbia 4, Qatar 2, Algeria 0
Group F: Norway 6 Netherlands 4 Argentina 2 North Macedonia 0
Group G: Egypt  6 Croatia 4 USA 2 Morocco 0
Group H: Denmark 6 Bahrain 3 Belgium 2 Tunisia 1
Big names should shine in the Swedish and Polish halls, regardless of the groups of this preliminary round. A first round that will be played between January 11th and 17th 2023.
Our previews on 2023 World Handball Championship
There are no previews at the moment for this competition