NFL Predictions & Be

tting tips

1

01 Oct 2023 - 19:20

USA
NFL

Betting Tips

New York Jets

Kansas City Chiefs
Prediction :
Kansas City Chiefs -8.5 point spread
Detail
Exclusive Offer
Bonus up to :$1000
New customers only | Commercial content | 18+ age limit | T&Cs apply
Betting tips 1X2
Buffalo Bills

Miami Dolphins

Carolina Panthers

Minnesota Vikings

Chicago Bears

Denver Broncos

Cleveland Browns

Baltimore Ravens

Houston Texans

Pittsburgh Steelers

Indianapolis Colts
Los Angeles Rams

New Orleans Saints

Tampa Bay Buccaneers

Philadelphia Eagles

Washington Commanders

Tennessee Titans

Cincinnati Bengals

Los Angeles Chargers

Las Vegas Raiders
Find our free NFL prediction on who will win the title and come out on top in the main matches played in the 2023/24 American Football league. Full of information for your sports betting!
NFL 2023/24Presentation and Predictions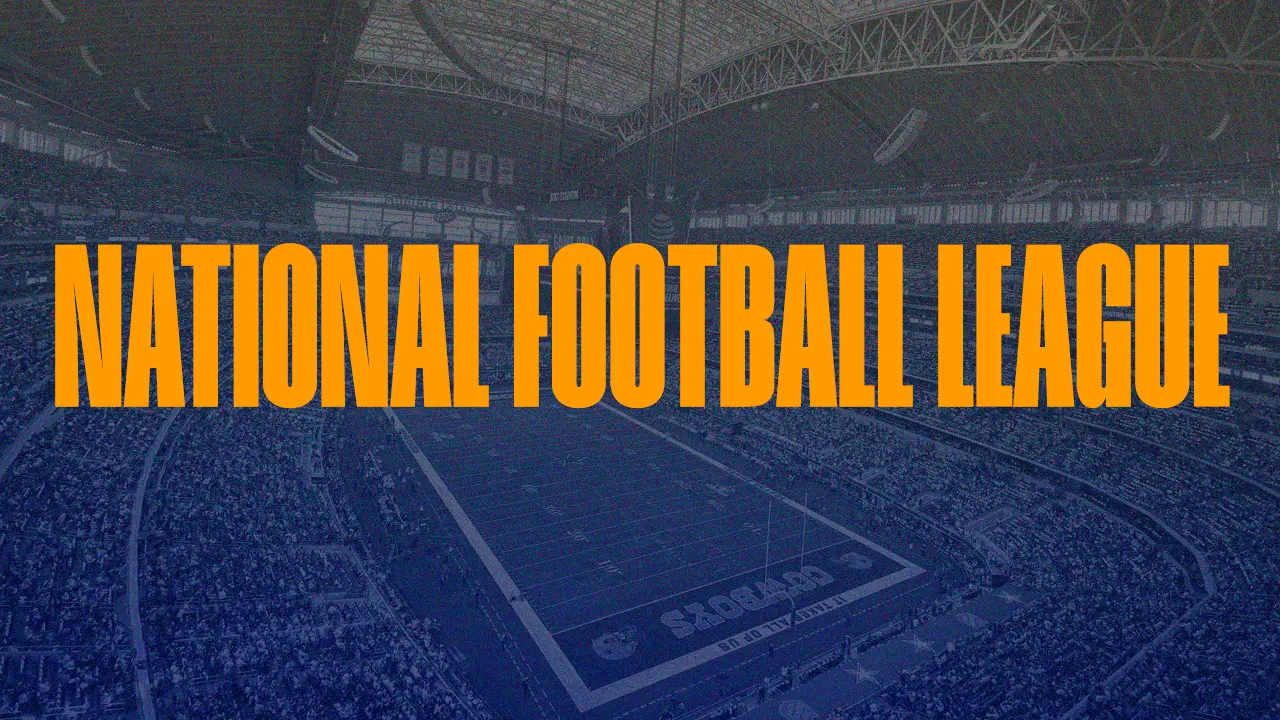 The National Football League, known more commonly as the NFL, has experienced steady growth around the world and remains the most popular sport in the United States. Its events, especially the Playoffs and the Super Bowl, attract some of the highest sports betting action of the year. Although undoubtedly it is the USA which sees the most demand for the NFL, the sport is becoming increasingly popular in countries such as Mexico, the United Kingdom, Germany and South Korea. The league is composed of 32 teams from across the United States which are separated into two conferences: the American Football Conference (commonly referred to as the AFC) and the National Football Conference (NFC). 
Place your NFL bets at Bet365!
2023/24 NFL Prediction: Who Will Win Super Bowl LVIII?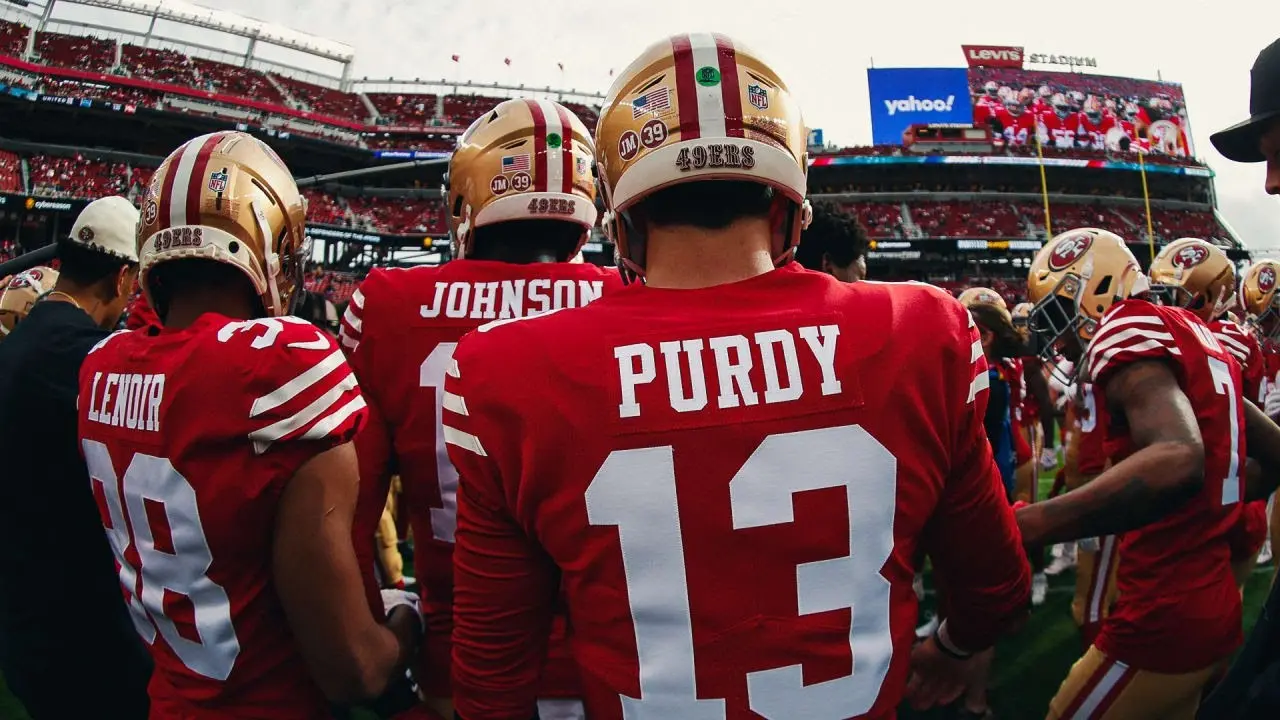 The San Francisco 49ers are looking set for another strong year following an excellent 13-4 regular season in 2022/23. The Niners would go on to make it to the NFC Championship game, ultimately losing 31-7 to the Eagles. This time around, however, San Francisco have a lot going for them as they enter the year as the bookmakers third-favorites to lift the Vince Lombardi trophy. They have arguably the most complete supporting cast around the quarterback position and possess an elite defense. Additionally, the 49ers look to have uncovered a gem last season with the emergence of "Mr. Irrelevant" (due to being the last selected player in the NFL Draft) Brock Purdy. The 23-year-old quarterback has yet to lose a game in which he finishes (6-0 last season) and put up impressive numbers of 13 touchdowns, 1,374 yards, a 67% completion percentage and only four interceptions. San Fran may well have gone on to the Super Bowl last year if Purdy hadn't been knocked out of the NFC Championship game early on, forcing the 49ers to turn to Josh Johnson. The NFL can be cruel at times as his replacement, Johnson, would also have to leave the game due to injury.
Head coach Kyle Shanahan clearly thinks he has his future QB in Purdy and is going all-in on the former Iowa State Cyclone. If Purdy can pick up where he left off last season, then this 49ers team could very well become the Super Bowl frontrunners as we approach the postseason. We see a good amount of value at roughly 10-1 on our money in backing Shanahan and Purdy to deliver the goods together. Therefore, we're going with the San Francisco 49ers to win Super Bowl LVIII.
2023/24 NFL Prediction: Odds on the favorites for Super Bowl LVIII
Kansas City Chiefs - 7.50
Philadelphia Eagles - 8.50
San Francisco 49ers - 8.50
Buffalo Bills - 11.00
Dallas Cowboys - 11.00
Cincinnati Bengals - 13.00
Baltimore Ravens - 17.00
Miami Dolphins - 17.00
Detroit Lions - 17.00
Cleveland Browns - 23.00
Jacksonville Jaguars - 26.00
Los Angeles Chargers - 29.00
New Orleans Saints - 34.00
Green Bay Packers - 41.00
Seattle Seahawks - 41.00
Atlanta Falcons - 51.00
New York Jets - 51.00
Pittsburgh Steelers - 51.00
Minnesota Vikings - 51.00
Los Angeles Rams - 61.00
Denver Broncos - 61.00
Las Vegas Raiders  61.00
New York Giants - 71.00
New England Patriots - 81.00
Tampa Bay Bucs - 81.00
Tennessee Titans - 81.00
Washington Commanders - 81.00
Chicago Bears - 81.00
Carolina Panthers - 81.00
Indianapolis Colts - 151.00
Houston Texans - 201.00
Arizona Cardinals - 251.00
Odds provided by bet365.
Get some great offers at William Hill
What Prediction For the 2023/24 NFL MVP Award?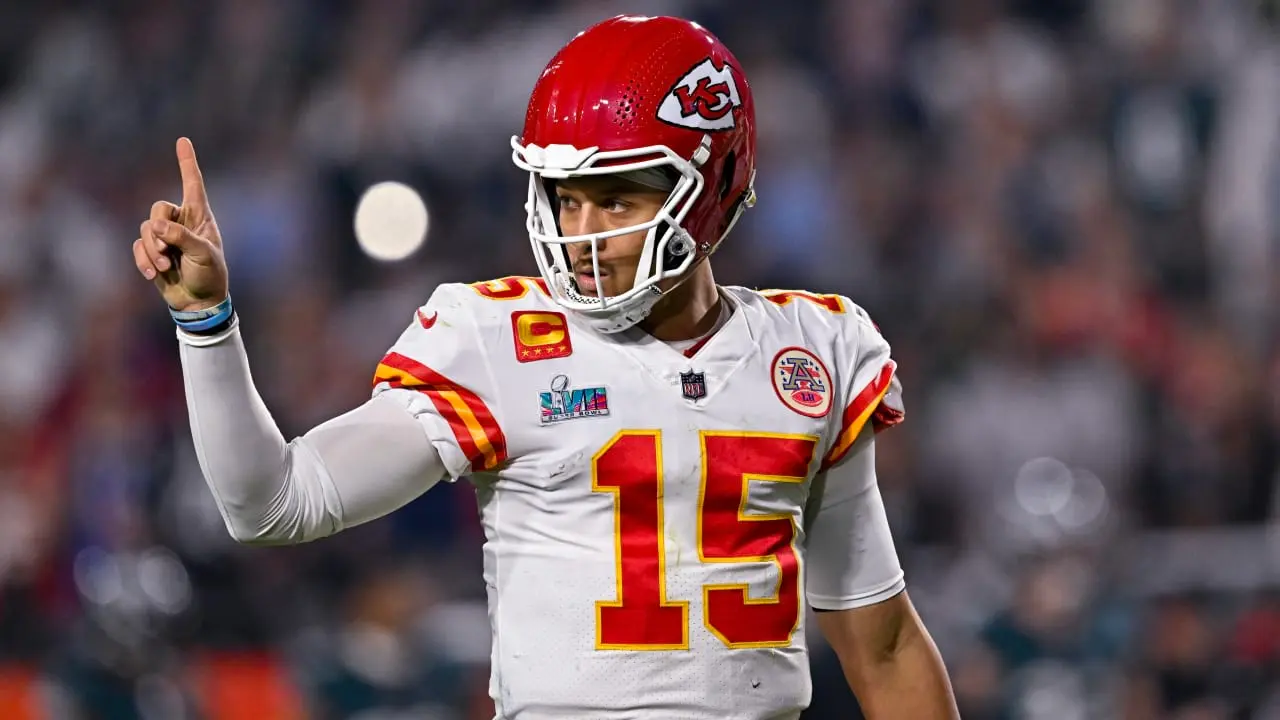 Reigning NFL MVP Patrick Mahomes is a good bet to scoop the award in back-to-back years and win his third total MVP in the upcoming 2023/24 season. The two-time Super Bowl champion, barring injury, is almost a guarantee to be within the top three candidates for the award come the end of the regular season. Mahomes was the near-unanimous winner last season and his Kansas City Chiefs have yet again opened as the Super Bowl favorites. With the offensive genius of Andy Reid behind him, it's hard to imagine the 27-year-old not having another huge season. Therefore, Patrick Mahomes is our pick to win the NFL MVP award for the second consecutive year.
NFL MVP odds
Patrick Mahomes - 7.50
Tua Tagovailoa - 8.50
Joe Burrow - 9.50
Jalen Hurts - 9.50
Josh Allen - 11.00
Justin Herbert - 11.00
Lamar Jackson - 15.00
Trevor Lawrence - 15.00
Dak Prescott - 21.00
Deshaun Watson - 26.00
Jared Goff - 29.00
Brock Purdy - 29.00
Derek Carr - 34.00
Jordan Love - 34.00
Justin Fields - 41.00
Matthew Stafford - 41.00
Tyreek Hill - 41.00
Russell Wilson - 51.00
Christian McCaffrey - 51.00
Odds provided by bet365.
Place your NFL betting action at Vbet!
Beginner's Guide to How the NFL Works
The regular season consists of 18 game weeks that sees each team playing a total of 17 games which includes one off-week (referred to as a bye-week). The majority of games take place on Sunday but a usual NFL schedule would see one Thursday game and one Monday game as well. The NFL regular season officially kicks-off in the beginning of September after a few weeks of non-competitive pre-season games for each team.
Upon the conclusion of the regular season, the 14 top teams (seven from each conference) compete in the playoffs which is a single-elimination tournament structure that begins in the middle of January. The teams are matched up based on their regular season record and subsequent seeding, which sees the top team from each conference earn a bye-week in the first round and progress automatically to the second round of the playoffs. In total, each conference has three rounds to determine the two teams that will face-off in the Super Bowl, the league's championship game which is played at a predetermined stadium on the second Sunday of February.
This differs from most other sports such as football and basketball, whose playoff matches can see multiple legs or a best of seven series. The structure makes the NFL postseason one of the most exciting and drama-filled sporting events of the year as even the league's best team can be sent packing due to a bad day at the office.
Click here to claim your bonus!
How to Make Good Predictions on NFL Games?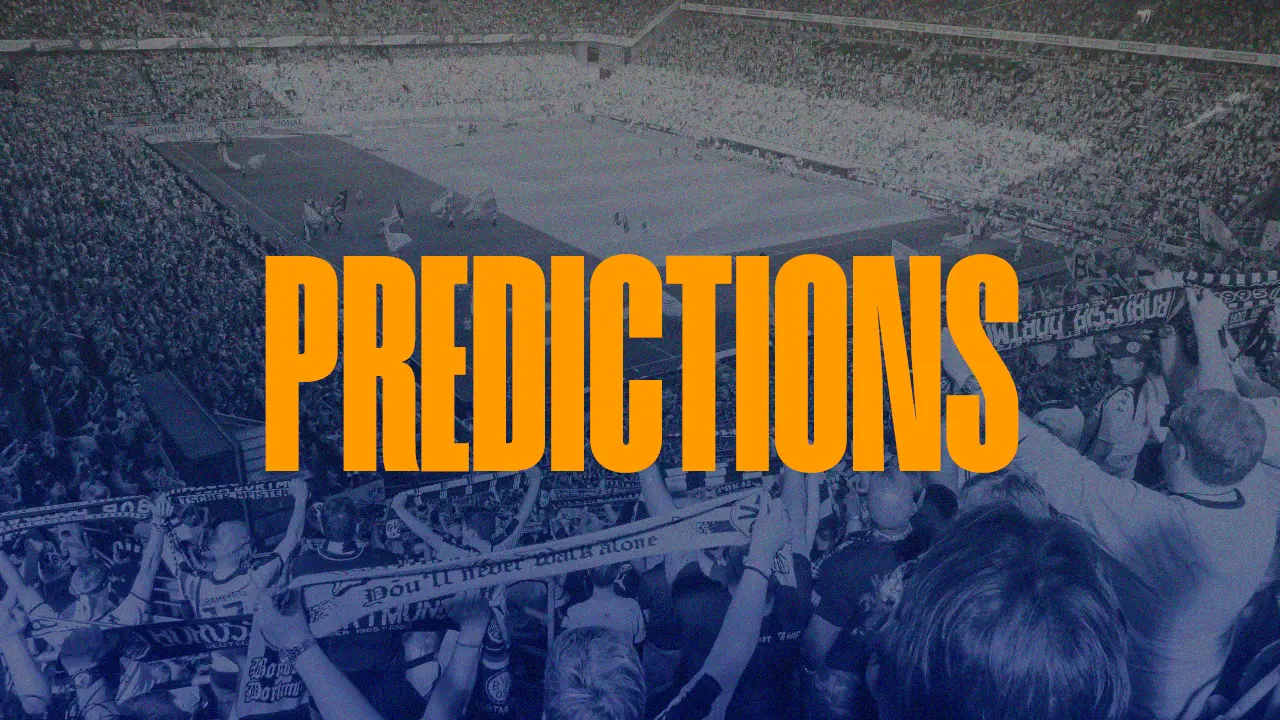 Below we've come up with five habits you can implement into your own NFL prediction process to greatly increase your chances of a successful bet.
Identify key betting numbers
Consider the form of the teams
Analyze detailed statistics 
Look for early betting lines
Compare odds across bookmakers
Adding these into your process is sure to help you out in the long run. Let's look at each in more detail:
1. Identify key betting numbers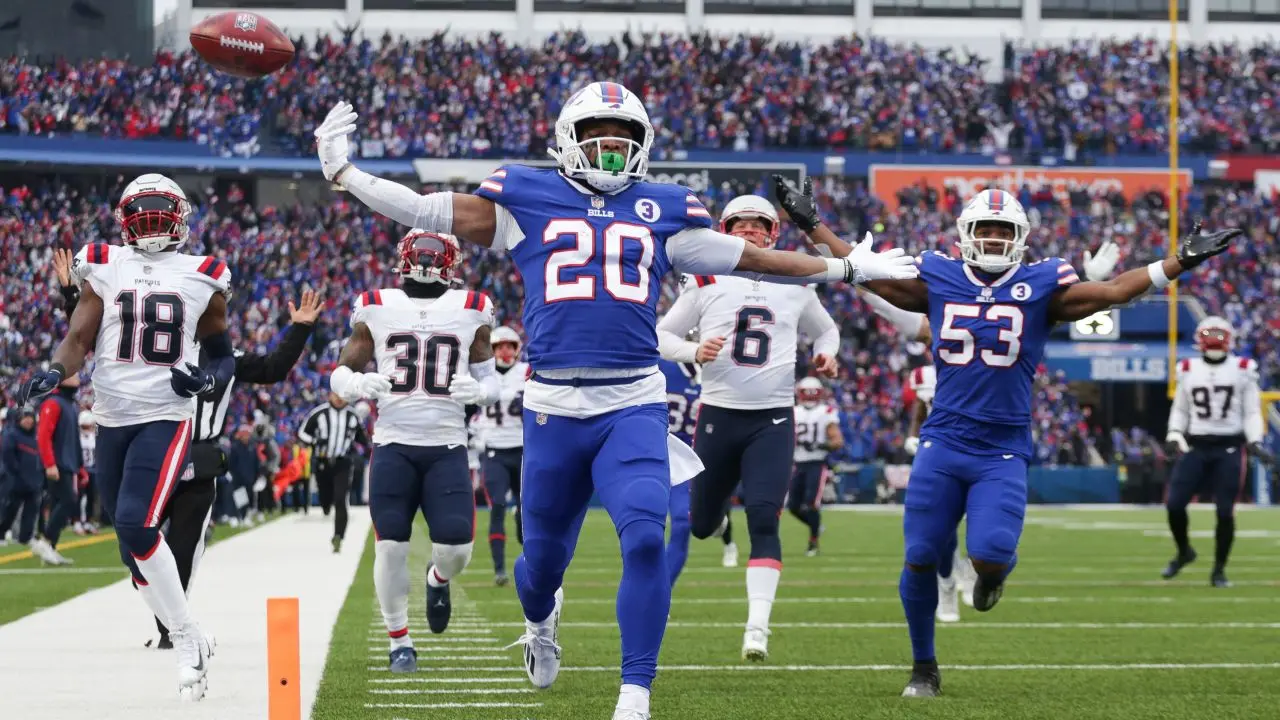 Not all spreads are created equal. Due to the scoring system in the NFL where a touchdown is awarded six points (followed by an extra point attempt for a possible total of seven), a field goal is worth three points, and the less common safety is worth two points, there exists certain key numbers in NFL point spreads and other less important numbers sometimes referred to as "dead" numbers. In order to maximize your NFL betting profits, it's vital to understand the different strategies involving these numbers and how you can take advantage of them to put yourself in the best position to make money in this exciting sport.
Most importantly, what are the key numbers? The primary key NFL point spread betting number is 3 points. The NFL sees its highest frequency of games decided by this margin and it's quite common to see a number of different games every week either on a 3 point spread exactly or hovering around at +/-2.5 and +/-3.5. Next up, the second most common margin of victory in the NFL and the next key number is 7 points. Again, it's not uncommon to see multiple 7 point spreads in a gameweek although this generally requires a decent-sized skill gap between the two teams. Those are the two most important key numbers and if you take only that information with you, you'll be ahead of most of the general betting public. There are a few other numbers that pop up, sometimes considered key numbers although certainly less common than 3 and 7. The next most common margin of victory in the NFL is 6 points and can be considered a second-tier key number.
2. Objectively consider the form of the teams
As with any sport, considering how the team is playing and the run of form that they are on is always of paramount importance. Teams can come into the season with high expectations and many analysts predict big things only to stumble out of the gate and never truly recover. Whether it's down to a key injury or just bad locker chemistry, there are a number of factors that can influence how a team is performing on the gridiron. 
It's up to you to analyze why these runs are happening. Is a team 3-0 because they are truly one of the conference's best teams or have they played against the three worst teams in the league? Is an 0-3 team being undervalued by the markets after catching some unlucky breaks and close defeats? Try to analyze every game on a case-by-case basis and remember that the betting public will often fall into the trap of overreacting to trends. Some trends may be warranted but others might simply be knee jerk reactions. These types of situations can often provide prime opportunities to either fade an over-performing team or back an under-performing team.
3. Analyze detailed statistics
While not as "stat-obsessed" as sports such as the MLB, there are plenty of useful statistics you can take into account that are sure to help your NFL predictions. Statistics such as efficiency ratings, turnover margin and yards per play are much better metrics to gauge a team's offensive capabilities rather than solely looking at the points scored. American football is a sport with a huge amount of variance. A freak fumble on the goalline can undo a previous excellent drive by a team, resulting in no points scored but efficient offensive numbers. Therefore, look to judge a team's offensive firepower by yards per play which should paint a much better picture of what a team is capable of.
DVOA has become a very popular statistic for NFL handicappers over recent seasons. DVOA, or "defense-adjusted value over average," is used to determine a team's success against the opposing team's defense as well as the down and the distance of each play. In essence, this is used to create the framework for how efficient a team is on a play-by-play basis. It is an excellent reference for bettors to look to when comparing a matchup between two teams.
4. Look for early betting lines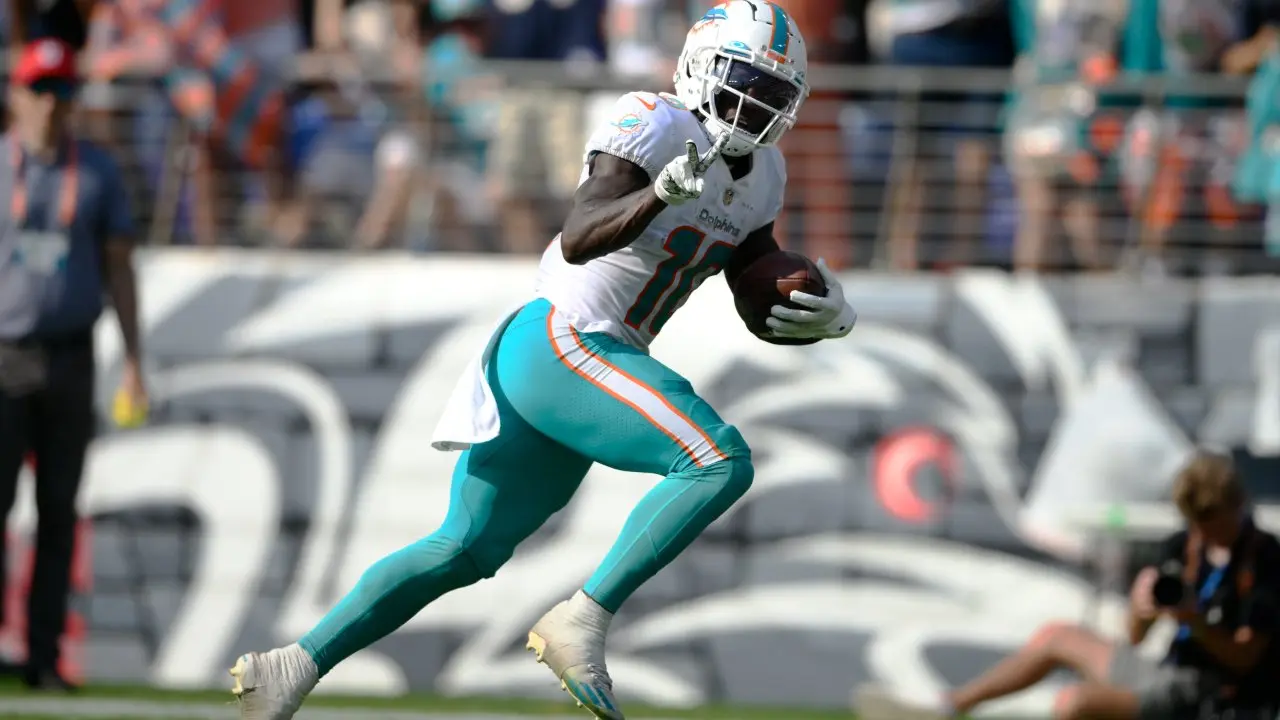 If you're looking to bet on the favorite, it can often be beneficial to lock your bets in as soon as the lines open. The point spreads for the following weekend's games usually posted immediately following the Sunday slate of games. There are even some bookmakers that will post next week's lines before the current week has been played. This can create some profitable opportunities to bet a favorable line before it moves due to heavy public betting action. 
For example, teams that have a strong performance in the current week's games will often see their betting line for the next week move rather significantly. Therefore, if you like a team's next matchup on the schedule and you think they'll have an easy time getting a win in their current week's game, you might want to lock that future bet in early.
Conversely, if you like the underdog in a matchup, it is often in your best interest to wait as late as possible to confirm your bet. The public tends to overvalue favorites and undervalue underdogs, leading to situations where holding off on pulling the trigger can earn you an extra half point or full point on the spread. 
5. Compare odds across bookmakers
Having a wide selection of sportsbooks to choose from will make you a more profitable bettor over the long run. Not all sportsbooks are created equal and many of them have their advantages and disadvantages. The leading online sportsbooks can vary significantly in the odds that they offer their users. Even if it's a difference that appears small at first glance, such as the Bills at 1.80 odds to beat the Ravens on one sportsbook and odds of 1.95 on the other. If you were to bet each side 100 times at €10 each, this 0.15 change in the odds would be the difference between winning €800 and €950. 
Not only that, but you will also be able to benefit from bookmaker's welcome bonuses, many of which can see you receive a 100% bonus on your first deposit! To check out the best welcome bonuses out there currently, visit our best betting sites page.
Check out the latest odds at Vbet!
What Not to Do For Your NFL Predictions
There are a few things you will want to avoid in order to maximize your profitability when betting on the National Football League. Here are a few examples of what to look out for:
Disregarding "key numbers" for point spread betting.
Making a habit of buying points on the point spread; this is often not worth it in the long run.
Not double checking the location of the game (the NFL has five overseas games being played this season). 
Chasing your losses (ex. Betting triple your normal amount to 'make up for' two previous losses).
Not practicing proper bankroll management (you should have a fixed bet amount within your overall betting funds). 
Not comparing bookmakers to find the best possible odds on the market for your bet.
Betting strictly on a team's name and reputation and not accounting for recent performance and form.
Only looking at final scores of previous games and not digging deeper into the underlying statistics.
Disregarding the betting odds and not understanding the implied probability behind them.
Blindly betting on your favorite team.
The above pitfalls have certainly affected more than a few beginner and experienced bettors alike. If you can eliminate these negative habits from your betting process and approach each game with clear, rational analysis, you'll greatly increase your chances of turning a profit!
NFL Prediction: Statistics You Need to Know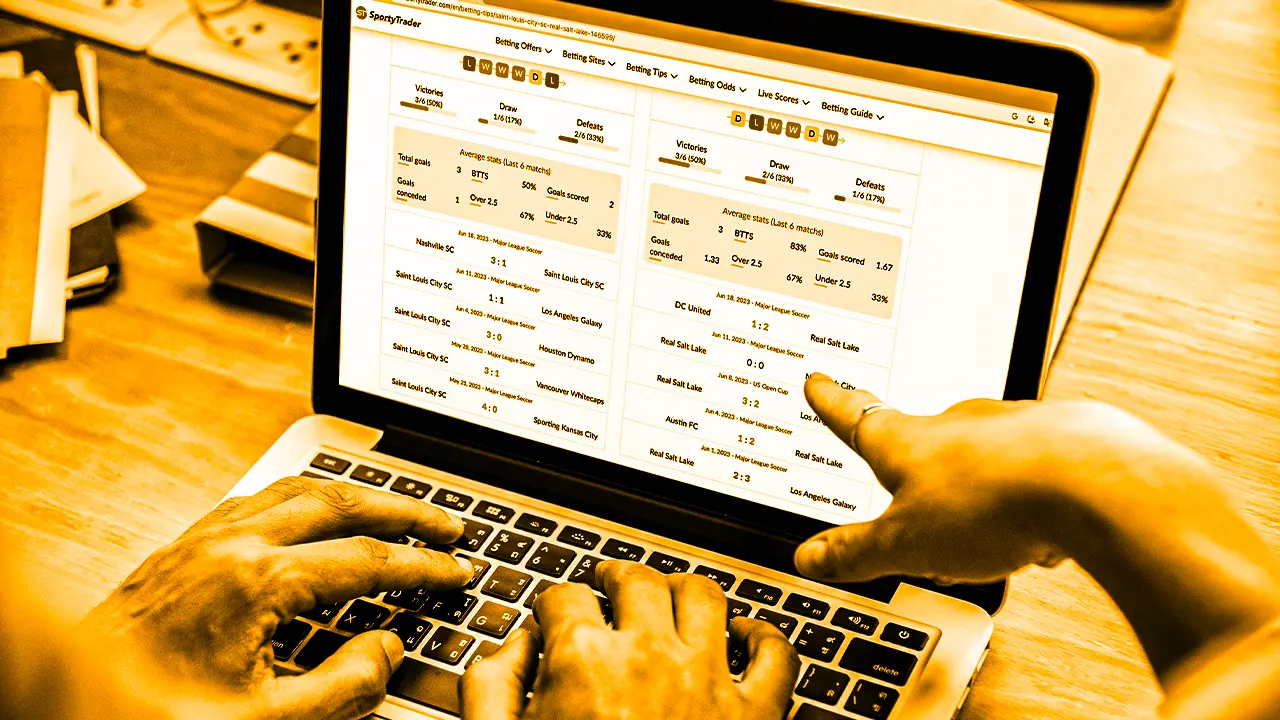 Here we've compiled some interesting statistics from the previous 2022/23 season to keep in mind when analyzing your next NFL predictions: 
The average points scored per team across all 32 squads was 21.87 in the 2022/23 season.
There was an average of 43.73 points scored per game last season.
18 of the 32 teams last season saw their final average winning margin fall between +3.0 and -3.0 points.
AFC teams won 58.1% of their home games in 2022/23.
NFC teams won 57.3% of their home games.
The New York Giants were the best team against the spread (including postseason) in 2022/23 with a record of 14-5 (73.7% cover rate).
The Detroit Lions (70.6%) and the Cincinnati Bengals (68.4%) were second and third, respectively, in spread cover percentage.
44.3% (248 of 560) of games last season, including the postseason, finished over the posted points total.
55.7% (312 of 560) of games last season finished under the posted total.
The Chiefs were the league's highest scoring team last season with an average of 29.2 points per game.
The Eagles were the highest scoring team in the first half last season with an average of 18.5 points.
The Broncos were the lowest scoring team at just 16.9 points per game.
The Vikings finished with the highest "over" percentage in the league (66.7%) with 12 of their 18 games eclipsing the posted total.
The Titans and the Jets were tied for the lowest "over" percentage (29.4%) with just five of their 17 games going over. 
Check out the NFL Odds at Bet365!
Our current NFL (the United-States - American Football) previews:
01 Oct 2023 - 19:20
NFL - American Football
NFL (the United-States - American Football): Best odds
01 Oct 2023 - 15:05
Los Angeles Chargers - Las Vegas Raiders
1

1.36
2

3.45
01 Oct 2023 - 15:25
Dallas Cowboys - New England Patriots
1

1.41
2

3.25
01 Oct 2023 - 15:25
San Francisco 49ers - Arizona Cardinals
1

1.1
2

8
01 Oct 2023 - 19:20
New York Jets - Kansas City Chiefs
1

4.3
2

1.3
02 Oct 2023 - 19:15
New York Giants - Seattle Seahawks
1

2.05
2

1.83
05 Oct 2023 - 19:15
Washington Commanders - Chicago Bears
1

1.46
2

2.74
08 Oct 2023 - 08:30
Buffalo Bills - Jacksonville Jaguars
1

1.49
2

2.64
08 Oct 2023 - 12:00
Atlanta Falcons - Houston Texans
1

1.55
2

2.47
08 Oct 2023 - 12:00
Detroit Lions - Carolina Panthers
1

2.7
2

3.66
08 Oct 2023 - 12:00
Indianapolis Colts - Tennessee Titans
1

1.81
2

2
08 Oct 2023 - 12:00
Miami Dolphins - New York Giants
1

1.21
2

4.72
08 Oct 2023 - 12:00
New England Patriots - New Orleans Saints
1

1.75
2

2.08
08 Oct 2023 - 12:00
Pittsburgh Steelers - Baltimore Ravens
1

2.08
2

1.75
08 Oct 2023 - 15:05
Arizona Cardinals - Cincinnati Bengals
1

3.66
2

1.29
08 Oct 2023 - 15:05
Los Angeles Rams - Philadelphia Eagles
1

2.97
2

1.41
08 Oct 2023 - 15:25
Denver Broncos - New York Jets
1

1.62
2

2.31
08 Oct 2023 - 15:25
Minnesota Vikings - Kansas City Chiefs
1

3.08
2

1.38
08 Oct 2023 - 19:20
San Francisco 49ers - Dallas Cowboys
1

1.59
2

2.5
09 Oct 2023 - 19:15
Las Vegas Raiders - Green Bay Packers
1

1.95
2

1.87
15 Oct 2023 - 12:00
Houston Texans - New Orleans Saints
1

1.85
2

1.85