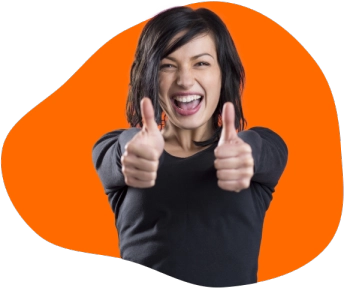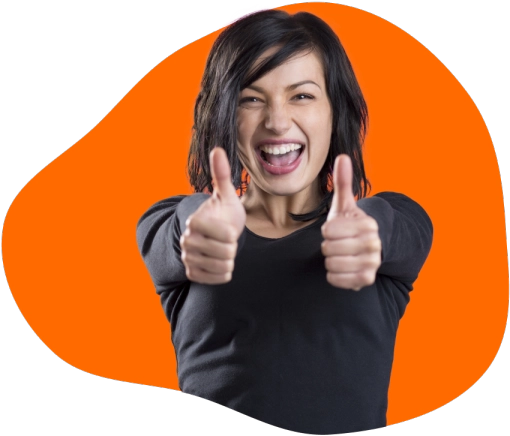 Offers you
Bonus up to :£35
New customers only | Commercial content | 18+ age limit | T&Cs apply
Limited offer!
QuinnBet Promo Code

UK in December 2023

To take advantage of the welcome offer from QuinnBet, no promo code or coupon is needed. Get up to £35 free bet back on your first-day losses as a free bet plus 10 free spins in QuinnBet casino, Smoking Hot Fruit Stacks. If your account is in front after day 1, QuinnBet will still give you a £5 free bet as well as those free spins, so register today! Of course, there are some terms and conditions that need to be followed to take advantage of these promotions so that QuinnBet will give you your free bet. These rules are all covered across the QuinnBet reviews that you can find on Sportytrader. 

QuinnBet is a growing presence in the UK market. Having only started in 2017, they have already made quite an impact on the sports betting landscape and look to be moving in the right direction. With a large range of sports and markets to bet on, it's no surprise that bettors are joining fast and we would highly recommend that you do the same. 
QuinnBet promo code in December 2023: claim the bonus without a promo code
The great news is that when you sign up there is no need for a verified QuinnBet coupon code or any extra input to take advantage of their promotional offers, you can simply put in your details. Any new account is automatically given access to QuinnBet welcome offer. 
| QuinnBet Offer 2023 | Description |   |
| --- | --- | --- |
| QuinnBet Sportsbook Bonus | Free bet up to £35 | Register now! |
| QuinnBet Casino Bonus | 10 free spins | Register now! |
Their registration form is quick and simple to fill in, giving easy access to all that QuinnBet has to offer in December 2023 as well as their welcome bonus. This means that any new UK customers can get down to business fast, and start to deposit and bet without a lot of red tape or hoops to jump through. It is a great part of the QuinnBet promotional effort that they do make things so simple. Best offers verified by SportyTrader in December 2023. 
How to benefit from the best QuinnBet bonus?
Register for an account

with QuinnBet.
There is no need for a specific bonus code.
Make your first deposit and place a qualifying bet at odds of 2.0 or greater.
You must place a bet on at least three separate selections to benefit from the 50% back offer to gain any free bets. 
2 of the 3 bets must be 50% of the value of your largest bet. For example, if you place a £10 bet, you must also place 2 X £5 bets as well, all at odds of 2.0 or bigger. At least 1 bet of £10 must be wagered to be able to claim a free bet from QuinnBet.
Only bets settled up to 23:59 on the same day as your first settled bet count towards your losses. Please be aware of this rule or you will not be able to take full advantage of the free bet on offer.
Receive your free bets to half of the value of your first day losses, up to a maximum of £35. The free bet stake will not be returned with any winnings.
Use your free bets within a week of receiving or they will be lost. Make sure that you don't miss out.
You can find out more on all of the above on the QuinnBet sign up offer page here. 
Why is there no QuinnBet promo code?
Not every bookmaker will ask for a promotional code to claim an offer. This makes it easier for bettors as anyone can join QuinnBet and claim the bonus funds. No need to hunt for a coupon or a code all over the internet, just sign up with QuinnBet and start to enjoy all that they have to offer. This eliminates any worry that you may have found the wrong coupon code or mistyped something that means that you won't be entitled to the promotion or offer available. 
Will a QuinnBet promo code be created?
There's always a chance that QuinnBet will decide on a promotional code at some point in the future. At Sportytrader, you can rest assured that if there is a code to be used at a later point, we will let you know all the information you need to take advantage of. Until that time, you can claim the QuinnBet welcome offer without any code and get stuck straight into all that the QuinnBet team have to offer you across a wide range of sports and virtuals, with something to tickle the fancy of even the most discerning bettor out there.
How do I use a QuinnBet promo code if it is created?
If QuinnBet decides to use a promo code in the future then it is very likely to be as simple as entering it into the relevant box. This could be when filling in details to sign up or when making your first deposit. Either way, it's nothing to worry about, just follow the prompts to successfully insert the coupon code. 
Everything about QuinnBet is simple to use and we have no doubt that if they do decide to use a code or a coupon in the future that it will follow along the same path. If you do ever encounter any problems then get straight onto their excellent customer service team (either via their live chat function or on email). We will discuss the QuinnBet customer service team in more detail below. 
Why register at QuinnBet?
If the bonus offer is not enough to tempt those who like a sports bet through the door, let's tell you more about what QuinnBet have to tempt you into joining their site and why you should add an account with them to your portfolio of bookmakers.
A wide range of sports are on offer from around the world so it is easy to find a sport that you want to have a bet on. The prices in the betting markets are well up to scratch with competitors which makes QuinnBet one of the best betting sites. This is so important to anyone who likes to have a bet. 
If you bet at a smaller price then naturally the returns from the bet are not going to be as much. This is another great reason to sign up to Quinnbet, the wider a range of bookmakers at the disposal of anyone who likes to have a bet, the more chance there is of being able to get that bet on at the best price out there in the marketplace.
The QuinnBet sportsbook welcome bonus is not all that you can take advantage of when you join QuinnBet. There is a wealth of other promotions including the likes of faller insurance, fail to finish and beaten by a head or less on selected horse races. 
There are a wealth of free bets on offer to horse racing bettors. Also on offer are money back as a free bet if you are beaten into second or third by the favourite. This offer is on every day and are refunded stakes to the bettor in specified races each day. They are open to all customers so those who are not new to having a bet with QuinnBet are not going to feel left out at all, they can still take advantage of the offers out there. 
Football fans can enjoy refunds on certain games if they end 0-0 or if their bet is lost through a goal scored in second-half injury time. You can find all of the sports promotions on offer on their site by clicking on promotions on the left-hand menu. Again, this is open to any customer who is looking to bet with QuinnBet. They are only available on set games so make sure that you look for these special offers when you are on the site.
QuinnBet are very active when it comes to giving free bets to their customers for loyalty and placing a bet through them. All of the offers available from QuinnBet are built around keeping a customer base fully engaged and enjoying the product that they offer to bettors. With no coupon or code required to sign up for any of the offers from QuinnBet, it makes it even better. No long winded sign-up process, no extra details needed, just a clean and simple way to bet with a bookmaker that is really starting to make waves within the industry. 
There is a full list of all the sports on offer to have a bet on in our QuinnBet main review.
How to contact QuinnBet if you have questions about promo code?
We all need help from time to time in many parts of our daily lives. There is easy access to use the QuinnBet customer service team courtesy of a small green button in the lower right-hand corner of their site. They use the Intercom system which is popular as it gives customers almost instant access to the customer service team that QuinnBet provides. 
When clicking on this button, a prompt opens for you to ask a question. Are you having a technical issue when trying to bet? Can you not find the market you are looking for to place a bet? Perhaps you think a bet has been settled wrong. Whatever your issue, their customer service team is there to help.
They also have a handy list of FAQs with a search function for you to look through while you wait. If the answer that you're looking for is not covered there, then they will try their best to answer your message as quickly as they can. Generally this is within thirty minutes of a question being asked but naturally, this is very dependent on the time of day that they are contacted. 
If your issue is not urgent, then you can scroll down the left-hand menu to 'contact us' and send a message to the customer service team that way instead. There is an email address, contact@quinnbet.com for all other queries and problems that are of a non-urgent variety. 
One of the most important parts of the experience that QuinnBet wants to offer their bettors is that of an excellent customer service team. Their response times are quick and the information that they give out is accurate and helpful. They are one of the stars of the show when it comes to QuinnBet.
Quinnbet Offers available now!
Frequently asked que

stions about QuinnBet

This should be the first question that any bettor asks before signing up to any new bookmaker. We are happy to say that QuinnBet is indeed a trusted bookmaker. When writing these reviews, we set up an account, deposit and have a few bets like any other new customer would. It is by far the best way to be able to review the services on offer, by actually using them ourselves. QuinnBet are IBAS registered and are huge advocates of responsible gambling which further adds to the trustworthiness of QuinnBet. 

At the moment, there is no QuinnBet voucher code when you sign up to QuinnBet. That is not to say that it will always be this way. We will keep this review updated whenever a code is required so that you always have full visibility of any promotion or QuinnBet coupon code that you require in the future.

It is always important to understand exactly what you need to do to take advantage of a promotion when you sign up to any bookmaker. QuinnBet thankfully are fairly simple when it comes to their bonus with not too much in the way of difficulty in understanding what is needed.

The promotion is only valid on a brand new QuinnBet sports account and is up to 50% of your first day losses returned as a free bet up to £35, plus 10 free spins on Smoking Hot Fruit Stacks in live casino. To take part, a bettor must have at least three bets at odds of 2.0 (1/1 for fractional fans) on any sport. These must consist of two bets half the size of the biggest one, so two £5 bets and one £10 one for example. 

As long as you place at least 1 bet of £10 or greater you will get guaranteed a £5 free bet plus 10 free spins as casino welcome bonus, this is also the case if you are in profit on your first day as well. 

There is a promotion on offer from QuinnBet for new and existing customers who like to bet on virtual sports. This is 5 free spins in QuinnBet casino on the game Smoking Hot Fruit Stacks for every £10 that is staked on virtual sports in a day. There is a limit of 100 free spins per account in QuinnBet casino but this is open every single day of the week. All bets must be placed at odds of 1/1 (2.0 for those who prefer decimal odds) and will be credited by 4pm on the day after you have placed the bets. No QuinnBet coupon code is required to take part in any of the QuinnBet promotions.

When you think of free bet clubs then perhaps other bookmakers are the first names that pop into your head. QuinnBet also provides a free bet club which is easy to follow and that is always a big plus for any promotion when it comes to their customers. The free bet on offer from QuinnBet is a slightly different style of promotion from their competitors which makes them stand out from the other bookmakers in the market. 

The QuinnBet promotion is called the 'Quarterback' offer. This is because you can gain 25% of your losses back from the previous week, up to a maximum of £50. There are some rules and regulations to follow to take advantage of this promotional offer. You need to stake at least six bets in separate markets each week to qualify but there are no minimum odds to follow on this promotion. At least 50% of your bets need to be in other markets besides horse racing. If you are more of a horse racing bettor and you end up with more than 50% of your bets on horse racing then you can still get a free bet of up to £20. As with all promotions, there is no need for a QuinnBet coupon code to be able to take part in this offer.

There is no specific promotion from QuinnBet for those on mobile at present. There is an excellent app on offer from QuinnBet, however, so although there is not a specific promotion to take advantage of, we would strongly suggest that any new customers with QuinnBet should download the app. It is available on both iOS and on Android so everyone is covered and it makes it a lot easier to have the power of QuinnBet in the palm of your hand.

Last review for the QuinnBet promotions checked the 8 December 2023 by SportyTrader with an overall score of 8.0 out of 10