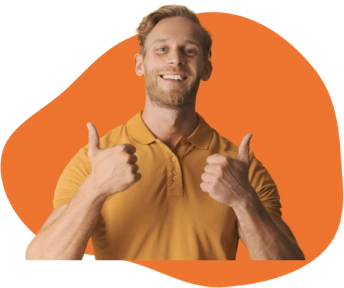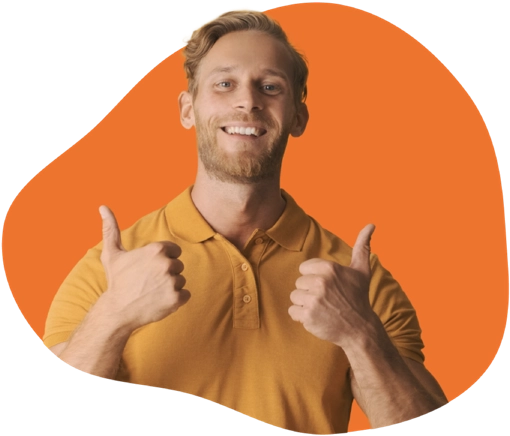 Offers you
Bonus up to :£20
New customers only | Commercial content | 18+ age limit | T&Cs apply
Limited offer!
Ladbrokes Promo Code

UK in December 2023

You don't need a promo code to get the welcome package at Ladbrokes. Simply sign up for an account, deposit and bet a minimum of £5 on an event at qualifying odds, and you'll end up with £20 in free bets, automatically credited to your account.

One of the UK and Europe's biggest bookmakers, Ladbrokes is giving all eligible new players the chance to Bet £5, Get £20 welcome package when they set up a new account. With a wide range of sports on the table, with live-play and cash-out betting options, there are loads of reasons to set up your betting account with Ladbrokes.
Ladbrokes: claim the bonus without a promo code
There's no Ladbrokes bonus code required to get your hands on the best bonus for sports and casino. While many other bookmakers will only allocate bonuses when a promo code is used, Ladbrokes gives free bets to any new players meeting the qualifying criteria. 
Provided it's your first account and you've met the terms and conditions of the sign up offer, you can expect your £20 credit to land automatically within your account.
How to benefit from the best Ladbrokes welcome offer?
Click here

to register a new account with Ladbrokes.
Click the Join button in the top right of the screen
Fill in your country, email address and password as prompted
Complete your personal details as requested
Upload verification documents matching the personal details you provided during sign-up
Choose your deposit amount and preferred deposit method.
Choose your betting options, for a minimum £5 bet at the required odds or greater
Wait for your £20 to be credited to your account
How do I claim the Ladbrokes Promo Code?
Claiming the Ladbrokes welcome offer doesn't require a code for new UK+Ire customers, so it couldn't be simpler. All you have to do to claim the free bet is set up a new account with Ladbrokes, complete the registration, deposit and spend it on a bet from a minimum of £5 to get started. If you bet on a qualifying event with odds over the minimum level, you'll be automatically credited the amount to your account - £20, which you can then use to bet on the variety of different sports available at Ladbrokes.
You don't need to do anything else here to claim the bonus. As long as you've met the terms and conditions of the sign up offer, and you've set up your first account as a new player with Ladbrokes, you should get credited £20 automatically.
In the event you're having any problems here, or there's anything you're unsure of around the welcome package, you can simply reach out to the customer support team by live chat through your account for a quick helping hand on your way. 
Why is there no promo code at Ladbrokes?
There's nothing suspicious about a lack of a promo code. While some bookmakers will demand players find the promo code in order to qualify for the offer, Ladbrokes pays out free bets to anyone who signs up and meets the qualifying criteria for the sign-up offer - no code required.
The free bets will be sent to your account automatically once you've met the threshold, which involves a £5 bet on an event at minimum odds. Simply create your account, deposit and place your bet, taking care to stay within the Ts and Cs, and you'll get the benefit of £20 credited to your account.
Will a promo code be created at Ladbrokes?
It's certainly possible that Ladbrokes will require a promo code in future, or that a promo code will be required for some other promotions and rewards offered by Ladbrokes. However, for the time being, the welcome offer doesn't need one - all it needs is a new player setting up an account for the first time and min deposit requirement within that account in order to trigger the free bets credits. 
If Ladbrokes changes its mind in future and starts requiring a promo code, you'll be sure to hear about it here first. We publish the very latest rules around new cus offers, so you don't have to look any further to find out. 
How do I use a Ladbrokes promo code if it is created?
If a promo code is required in future, it will be used during the sign-up stage to apply free bets to your account. However, if you create a new account and deposit today, there's no need for a promo code - either now or in the future - to enjoy free bets under the welcome promotion. As a result, we recommend signing up for a Ladbrokes account now, as an easier, lower-hassle way of getting bonus applied to your new Ladbrokes betting account. 
Why register at Ladbrokes?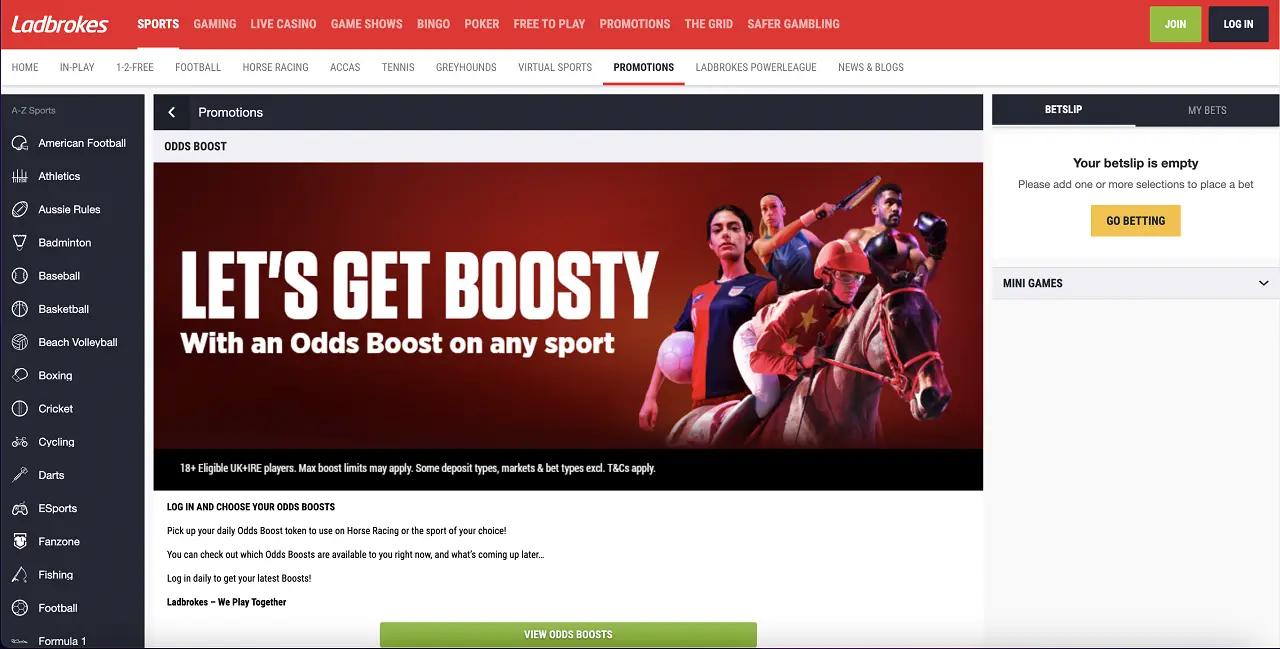 As bookmakers go, there is none bigger or more reputable than Ladbrokes. Take a look around you - there's a Ladbrokes on every high street in the United Kingdom, sometimes multiple. If that's not a sign of a trustworthy, respectable place to bet, then we're not sure what is. Ladbrokes has a 137+ year track record in the industry, and is one of the largest online betting sites in the country - a true giant of the UK betting scene. They are regulated and licensed by the UK Gambling Commission, one of the world's most robust gambling regulators, and externally audited for fairness on a regular basis.
On the inside, Ladbrokes offers a great selection of sports to bet on, all at largely competitive odds, whether you're a first time gambler or a veteran of sports betting. With regular promotions, VIP and other benefits once you've signed up for an account, there's plenty to keep you here long term, too.
The welcome offer in the form of £20-worth of free bets is generous, and stands tall compared to similar welcome offers from other bookmakers. For just a £5 minimum deposit and bet, you can get up and running with free credit from one of the UK's best bookmakers. What's not to like?
Ladbrokes Welcome Package Eligibility
To be eligible for the Ladbrokes promo code, you need to be signing up for your first Ladbrokes account. You'll also need to deposit to the account, and bet a minimum of £5 on a single bet at the required odds or above. You will not be able to claim the £20 credit if you're an existing customer, or if you've previously been a customer of Ladbrokes and you're setting up another new account. The free bets are only available to brand new players who have never bet with Ladbrokes online before.
Who is Not Eligible for the Ladbrokes Welcome Package?
You won't be eligible for the new customer offer if you're a Ladbrokes existing customer, or if you fail to make a qualifying bet within the terms and conditions once you've set up your account. The bonus is for new customers only, and there's no workaround here if you're an existing customer of Ladbrokes online, or you've previously had an account.
However, there are a range of other offers and promotions available from Ladbrokes that are specifically aimed at existing customers - you can find out more about these from the Ladbrokes Promotions page.
How to contact Ladbrokes if you have questions about promo code?
The Ladbrokes customer support team is on hand through a variety of channels, and responsive to the needs of their customers whatever the issue. Reach out by live chat through your account, or alternatively by email or phone. There's also a dedicated Twitter account where you can Tweet a Ladbrokes customer service representative, for a more direct response. The customer service team is always helpful and as useful as possible in resolving whatever issues you're experiencing - all with a view to providing the smoothest customer experience possible.
Ladbrokes does fall down slightly on customer service, because there's no 24/7 coverage. Responses will only come in office hours, which can be a little frustrating for those who have problems at the evenings or weekends. However, with a website and betting offer that is as sophisticated as Ladbrokes, plus the comprehensive knowledge base with tips and step-by-step guides to resolve common problems, this will only ever affect a small minority of customers.
Ladbrokes Offers available now!
Frequently asked que

stions about Ladbrokes

Promo codes and bonuses are offered to entice new customers to sign up for an account with Ladbrokes. They're all part of the marketing mix that encourages you to give

Ladbrokes

a try, and hopefully stay betting with them for the long term. For UK customers, these offers represent a genuine good deal, and a chance to win money with no risk from free bets, simply as a thank you for signing up for an account, depositing and betting for the first time.

The best Ladbrokes promo code bonus is the Bet £5, Get £20 welcome package, a welcome for all new customers who qualify by opening a new account and betting £5. The free bets are credited automatically to your betting account once you meet the threshold, and you are free to withdraw winnings, subject to the terms and conditions of the offer. Not bad for setting up a betting account with one of the UK's most respected online betting sites.

Their promo code bonus compares strongly against competing offers from other bookmakers. For starters, there's a very low threshold required - only a £5 deposit and a £5 bet to get the ball rolling. The free bets require a much lower deposit than other competing offers, and there's no need for a code to be used to claim the offer. All in all, this makes the Ladbrokes welcome package both more generous and easier to use than competing offers.

Last review for the Ladbrokes promotions checked the 8 December 2023 by SportyTrader with an overall score of 9.5 out of 10