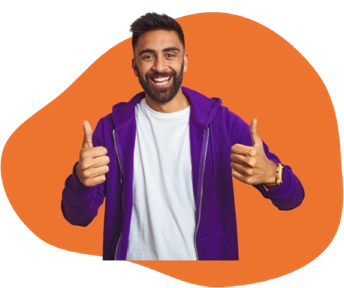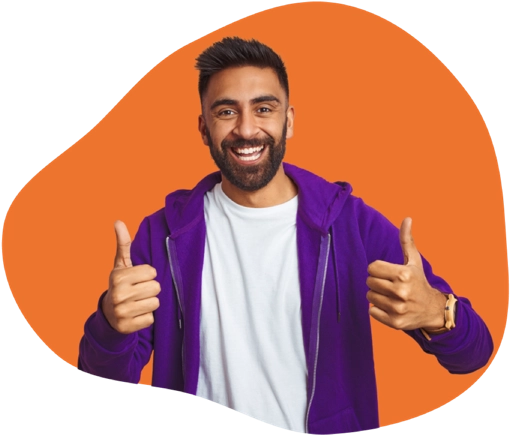 Offers you
Bonus up to :£5
New customers only | Commercial content | 18+ age limit | T&Cs apply
Limited offer!
Lottoland Promo Code

UK in December 2023

Arguably better known for its lotteries, Lottoland also offers an enticing welcome to new customers signing up for a sports betting account. There's no promo code required to make the most of the Lottoland sports betting welcome bonus. All you need to do to be in with a shout is bet £5 on a qualifying event with your new Lottoland account . If your bet loses, you'll get £5 back as a free bet, giving you a second, risk-free chance of success from your initial bets with your new account.

Register for your account with Lottoland today to claim your free £5 Lottoland bonus  stake back offer - valid for all new accounts depositing from a minimum of £5.
| Lottoland offers 2023 | Description |   |
| --- | --- | --- |
| Lottoland Sports Betting Bonus | Bet £5, Get Stake Back as Free Bet if your bet fails | Register now! |
| Lottoland Lottery Bonuses | Place 2 Bets on Irish Lotto, Get 50 Wagering FREE Spins | Register now! |
| Lottoland Scratchcard Bonus | 5 Scratch Cards plus 50 FREE Spins for £5 | Register now! |
| Lottoland Casino Bonus | 100 free spins on Big Bass Bonanza  | Register now! |
Don't worry about sourcing a verified Lottoland promo code - there isn't one. Simply place a bet of £5 on any qualifying sporting event, subject to the promo terms and conditions, and you'll be credited with your stake back as a free bet if you lose. It's as simple as that. The free bet you get returned can be used to bet again on a number of other sports - anything you win from the free bet can be withdrawn as real cash in the usual way, so it pays to sign up for a new sports betting account with Lottoland sports. 
As long as you're signing up as a new customer for your first account, and making a qualifying deposit and bet of £5 or more, you'll be entitled to the bonus. 
How to benefit from the best Lottoland bonus?
Click here to register for your account with Lottoland.
Complete your personal information when requested
Upload verification documents confirming your identity and address
Choose an amount for your first deposit and your preferred payment method
Deposit into your account
Choose your first bet, at a minimum of £5 to qualify for the stake back promotion
If your bet wins, happy days - no bonus required. If your bet loses, wait for your £5 stake to be credited back to your account as a free bet
Why is there no Lottoland promo code?
Lottoland doesn't rely on promo codes for its stake back bonus. There is nothing unusual in that - it's simply a function of the promotion, which Lottoland opens up to all new customers registering for their first account. Rather than being reserved for those who have managed to source a promo code, Lottoland is happy for any new customer who is signing up for an account and making a deposit of a sufficient amount to be eligible for the stake back promotion.
Without a promo code to activate the bonus, you have to make sure you bet within the terms of the bonus offer. This means a minimum bet of £5 on an event with odds of 3.00 or greater - in other words, 2/1. The stake back free bet is valid for 7 days from when it is triggered, and anything you win from the free bet will be paid out to you as withdrawable cash. Think of it as a consolation prize if your first bet doesn't deliver the goods - not a bad way to start your sports betting with your new Lottoland betting account .
Will a Lottoland promo code be created?
There's no telling what the future might hold, and it's possible that at some later date Lottoland will choose to introduce a promo code for its sports betting welcome bonus. However, for the time being, there is no requirement to find or apply a promo code in order to claim the bonus, which makes life a whole lot easier for those setting up an account with Lottoland for the first time. 
If Lottoland does introduce a promo code at a later date, you can expect to find out about it first, right here on this page. We constantly monitor promotions and bonuses at sports betting sites like Lottoland, so you can be confident we'll bring you the promo code you need if the situation changes in future. 
How do I use a Lottoland promo code if it is created?
There's no promo code required as of today, though that's not to say this won't change in future. The easiest way to get around this problem is to sign up for your account now, so you can take advantage of the welcome offer without the need for a promo code.
If a promo code does become a requirement in future, it is likely this will be required during the sign-up process. Some of the best bookies in the UK will usually ask that new customers specify the bonus code to signify their acceptance of the promotion and its terms and conditions, or to identify which specific promotion a customer wants to activate when there are multiple promotions available. Most bookmakers who use promo codes handle this by having an input in the registration form, where you simply add the promo code you want to use.
For now, this simply isn't an issue with Lottoland. It's just a simple case of creating your account , depositing, betting £5 on an event with minimum odds of 2/1 or greater, and waiting for your credit to drop if your first bet fails - bonuses don't come much more easily than this. 
Why register at Lottoland?
Lottoland has a great reputation as one of the leading players in lottery, scratchcards and gambling games of chance. But they also offer a fully licensed sports betting platform, regulated by the UK Gambling Commission , to provide competitive odds across a wide range of sports betting markets. A trusted provider with a track record spanning a number of years, there's a certain security that comes when betting with Lottoland.
They also offer great bonuses and promotions, strong customer service, and a good all round experience for their customers - more than enough to compete with the large sports betting brands, while having enough of a distinction to make them attractive as an option in their own right. We highly recommend Lottoland as an option for sports betting, whether you're a brand new sports betting gambler, or a veteran of online betting. With plenty to offer on the gambling side, and as strong and trustworthy a backend as you can hope for, Lottoland is an excellent choice for your new sports betting account .
How to contact Lottoland customer service team
Lottoland's customer service team is well versed in dealing with customer issues, responsive to your requirements and queries in rapid order. The easiest way to contact customer support agents at Lottoland is by live chat, which you can access around the clock at the click of a button from within your account . This will get you the most direct response, and can often help resolve issues quickly if there's something specific requiring assistance.
There's also a comprehensive resources section, replete with how-to's and step by step guides to solving common issues on the site. Try here first - you can click via the bookmark tab on the bottom right of the homepage. This allows you to search through different frequently asked questions, where you'll hopefully find the answers you're looking for - even without the need to reach out to a support agent. 
You can also ask a question through the short support form, which generates an email to the customer service team - ideal for times when there are no chat agents online, or when you need to explain a more complex issue in detail. Rest assured that however you get in contact with Lottoland customer services, the team is on hand and happy to help.
How do I claim the Lottoland Promo Code?
Claiming the Lottoland no promo code bonus could not be simpler - it's fairly automatic, provided you've met the criteria for eligibility for the bonus. For sports betting customers, it's a free bet as a stake back promotion, so you'll need to actually lose your first bet before you're in line for the free bet. In some ways, this makes the welcome bonus less of a bonus than it is a fallback option - a second chance to win if your first £5 bet doesn't deliver the goods.
To claim the offer, all you need to do is register for an account with Lottoland and complete the sign-up process, including verifying your ID and address documents. Then deposit a minimum of £5, and use this to bet on an event with odds of 3.00 or greater at a minimum stake of £5. From here, either your bet wins and you don't get your stake returned free bet bonus, or it loses and you're back to square one, with £5 of free bets credit in your account. As long as you've signed up for your first account as a new customer at Lottoland and met these terms, you'll be eligible for the stake back free bet welcome offer. 
Lottoland Promo Code Eligibility
Eligibility for the Lottoland promo code extends to anyone setting up their first account with Lottoland sports betting. If you're a new player setting up an account for the first time, and you meet the deposit and betting criteria to qualify, you'll be rewarded with the stake back as a free bet promo if your bet fails. You need to place your first bet as a £5 bet on an event with odds of 3.00, or 2/1, or greater to be automatically rewarded with £5 back if your bet doesn't win. Note that if your first bet is a winner, you don't get a free bet - it's only a stake returned offer that comes when your bet loses.
You must use the free bet within 7 days of being awarded, so it pays to place your £5 qualifying bet as soon as you set up your account and deposit into it for the first time. The quicker the better, and if you happen to lose, you'll get the £5 stake sent back as a free bet for you to use as soon as possible on your next bet.
Who is Not Eligible for the Lottoland Promo Code?
If you're an existing customer of Lottoland, whether on the sports side or otherwise, you will be ineligible for the welcome bonus offer. It's an offer only for new customers who are setting up an account and betting for the first time. If you're anything other than this, for example you've set up an account previously and you're creating a second account, you won't be able to claim the bonus offer with your bet.
You will also fail to be eligible for the no promo code bonus if you bet less than £5 in your first bet, or that bet is on an event with odds of less than 2/1, or less than 3.00 if you work in decimals . It's also worth noting that customers who place a first bet and actually win will also be denied the free bet - it's a stake back promo, so it depends on your first bet being a loser to actually receive the free bet cash. 
Why Do Lottoland Offer Lottoland Promo Codes and Bonuses?
Lottoland offers promo codes as a form of marketing, an incentive for new customers to try out Lottoland sports betting over any of their nearest competitors. Bonuses and rewards exist for new customers, as well as for existing customers, to both encourage betting activity and reward loyalty - it's all part of remaining competitive in the tight environment that exists between different market competitors.
Promo codes and bonuses are a way of getting better value from your betting, giving you free rewards and bonus credit simply for betting as you otherwise would. 
What Is The Best Lottoland Promo Code Bonus?
The best Lottoland promo code available is the stake back free bet offer. This is worth a whole £5 of your first bet stake back if your first £5 bet fails - in other words, it's a free way of redeeming yourself and hopefully landing a win if your first bet doesn't come good. 
How Does the Lottoland Promo Code Bonus Compare?
Compared to other bonuses, it's not the most generous. Some sports betting sites will offer you a straightforward free bet that doesn't depend on your first bet losing. However, when you consider that it's effectively a contingency against your first bet being a failure, it's like a risk-free way to try betting through Lottoland. You never know - you might even enjoy it. With a sports betting platform like Lottoland on offer, it's the perfect incentive to try things out and see how you get on. 
Opt in for the offer, and you'll get a £5 back as a free bet if your first bet doesn't come good - something like an insurance policy for new punters betting at Lottoland. The bet is credited back to your account within 72 hours of your first £5 bet failing, and you need to be making your first bet, and in the amount of £5, in order to meet the qualifying threshold for this promotion. Select the relevant option from your betslip to use your £5 free bet once awarded, and you'll get the chance to bet with no stake returned on an eligible fixture of your choice.
Register today!
Frequently asked que

stions about Lottoland

There's no promo code required to take advantage of the Lottoland sportsbook sign-up bonus. The bonus comes in the form of a £5 stake back offer if your first bet loses. All you need to do to qualify is to sign up for an account, opt in to the offer, place your first bet at £5 or more, and you'll receive £5 back as a free bet if your first bet loses. If your first bet wins, happy days - you get to keep what you've won. If it loses, you'll walk away no worse off, with another £5 free bet you can use to try your luck for a second time. There's no requirement for any promo code to claim the offer, which is applied automatically to your account once you meet the qualifying conditions. The offer is open to all new customers registering for their first sports betting account with Lottoland.

There's no promo code at Lottoland, but the sports betting welcome offer does compare generously to some other betting sites. It's essentially a free bet if your first bet fails, giving you a second bite at the cherry when it comes to getting your new account off to a winning start. Once you've opted in to the offer during sign-up, you'll get £5 back as a free bet if your first bet of £5 or more fails. This is pretty decent compared to some other bookmakers that don't offer a welcome bonus or any kind of free bet promotion. It's not the most generous deal in the world either, but with a free chance of a £5 bet thrown in simply for signing up, it's still a nice way to kickstart your sports betting account at Lottoland.

You won't find any coupon discounts for sports betting at Lottoland - aside from its lottery offers, Lottoland operates a pretty standard sports betting site, just like any other. What you will find is a free bet offer, worth up to £5 if your first bet fails, simply as a thank-you for signing up for a betting account at Lottoland. The offer is aimed exclusively at new players, providing a second chance if your first qualifying bet of £5 doesn't deliver a win. Instead of being in the doldrums with a £5 loss, you'll get treated to a free bet worth £5, which you can then use to try and recoup your initial losses - all at no extra risk, as a one-time offer for signing up for an account and opting in to the promotion.

While you might find coupons for Lottoland lotteries, their sports betting side requires no such thing. There's no promo code, coupon or bonus code required to claim the bonus - simply sign up to Lottoland under the sports betting site, opt-in to receive the bonus, and you'll be off on the right track. The bonus is a £5 stake back as a free bet if your first bet fails, which is triggered when you register a new account and bet a minimum of £5 at qualifying odds. The £5 bonus bet is returned to your account as a free bet if, and only if, that first real-money bet falls through. There's no coupon or anything similar required to claim and activate the bonus - it's applied to your account automatically once you meet the terms and conditions of the bonus offer.

Existing customers don't need a promo code either to take advantage of the promotions and offers available at Lottoland. These are detailed under the Promotions tab, linked from the main navigation on the Lottoland website. You'll be able to access this from the home page at any time, to see a full rundown of all the various promotions and bonuses that are available to existing players. These cover sports, but also the various other gambling markets offered by Lottland, including lotteries, scratchcards and casino games. Each bonus has its own terms and conditions, so you'll need to read more information about each particular bonus to figure out how to claim and apply that promotion to your account.

Last review for the Lottoland promotions checked the 7 December 2023 by SportyTrader with an overall score of 8.5 out of 10