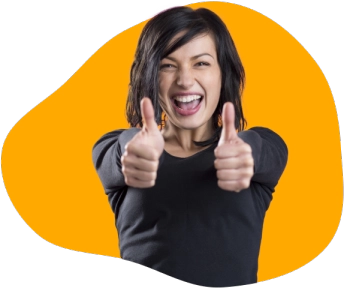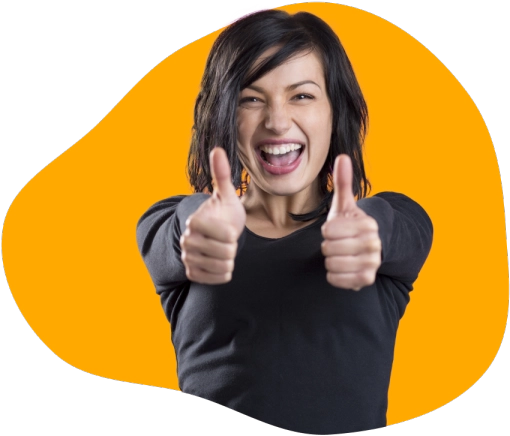 Offers you
Bonus up to :£35
New customers only | Commercial content | 18+ age limit | T&Cs apply
Limited offer!
QuinnBet Bonus in No

vember 2023

Best bonus : £35

Type of bonus : Free Bet

Withdraw : Free bets must be used in whole
QuinnBet Sportsbook Sign-Up Offer in the UK

It could not be easier to get your hands on the QuinnBet bonus, all you need to do is click on this link. No promo code or coupon code is required, just fill out the form and follow the steps below to take full advantage of the QuinnBet welcome offer. Get your bonus and start to bet. 
How to get the QuinnBet Welcome Offer?
QuinnBet is one of the fastest-growing bookmakers. They offer excellent odds, lots of different sports to have a bet on and most importantly, they have plenty of promotions on offer to all of their customers. These are the steps that need to be taken to take advantage of the QuinnBet bonus and grab that bonus before you bet. 
Click on a

link

 on this page to take you to the QuinnBet site where you can register for your QuinnBet account.
There is no QuinnBet promo code needed to take advantage of the welcome offer.
Have a copy of both a photo id (passport or driver's licence) as well as either a bank statement or a utility bill (to prove your name and address) handy in case you have to verify your account. Verification is quick and easy and can be done either on live chat with the customer service team or by sending scanned copies of your documents to support@quinnbet.com.
Make your first deposit. Put in enough volume to cover the qualifying bets that you will have to make below to get the free offer up and running.
You need to make at least three bets on your first day of using QuinnBet with two that are half the stake of the biggest. So that could be one £10 stake and a pair of bets that have a £5 stake. They have to be on prices of 1/1 (2.0) or bigger to count.
Once those wagering requirements have been met, you will be credited with 50% of your losses back as a free bet (up to £35) and 10 free spins on Smoking Hot Fruit Stacks in QuinnBet casino.
If your account is in profit after your first day with QuinnBet, then you will still receive a £5 free bet plus 10 free spins as casino bonus. 
You must use the free bet and the spins within 7 days or they will be lost. The minimum price to use your free bet on has to be at least 1/2 (1.5).
For further information just check out our extensive QuinnBet review looking at the welcome offer that is available for all QuinnBet new customers.
How to register with QuinnBet?
It is so easy to sign up for an account with QuinnBet. Register using one of the links on this page, fill in the simple form and you can take advantage of the QuinnBet bonus for free. 
1) Open your QuinnBet account
The first thing to do to take advantage of the QuinnBet offer is to register. Click on a link on this page to take you to QuinnBet. Remember only new customers need to use the sign-up page to bet. Fill in your details, making sure that these are correct as the sign up offer will be removed from any new customer who uses false details. No code is needed but you can find more out in our promo code review. 
2) Verify your account
It might be that as a new QuinnBet customer they ask you to verify your account before you can bet. This is quick and easy, needing two pieces of confirmation that it is really you. You will need photo proof, most people will either use their driver's licence or their passport for this. You also require something with your name and address on as a sign that you live there. For this, a household bill or a bank statement is usually required. Both can be sent on live chat or email which is support@quinnbet.com. 
3) Make your first deposit
To satisfy the qualifying bet criteria and to take full advantage of the QuinnBet sign up offer, you will have to fund your account. A deposit with QuinnBet is simple, with only a few options to use. A debit card is the easiest way to do this, with withdrawals having to go back onto this same card until at least your initial deposit amount has been returned to the card. At that point you can add a second card if you wish, though you can't get another deposit bonus with a different card. 
4) Place your qualifying bets
The qualifying bet criteria with QuinnBet to claim the welcome offer is quite strict. You need to place at least 3 bets made with the QuinnBet sportsbook. When you make a qualifying bet, they must be at odds of at least 1/1 (2.0) or they will not be counted. Of the three, two need to be 50% of the size of the biggest one, with at least 1 bet of £10. As such, it is advised that you place a first bet of £10 and a pair of £5 bets and the special offer free bet plus 10 free spins will be credited.
5) Receive your welcome bonus
The sign-up offer will be added to your account once the above is all satisfied and any qualifying bet settles. One of the terms of the QuinnBet bonus is that the free bet and the 10 free spins will expire after seven days. Once you claim the Quinnbet welcome offer, be sure to act on the free bet quickly so that you don't lose it. 
QuinnBet Bonus terms and conditions
With everything in life, there are rules to follow. To bet and gain a bonus with QuinnBet is no different. You can find a full list of all the terms and conditions on the QuinnBet site but these are some of the most important ones to keep in mind when you sign up to QuinnBet. 
The bonus offer is open to players who are 18+ only and in the UK or Ireland. The QuinnBet welcome offer can only be claimed once. This is not just one per customer, it is one per household, ip address, email address, telephone number, same payment account or shared computer. The shared computers are such as can be found in a public library or a workplace.
Anyone who QuinnBet suspects of opening accounts to partake in bonus abuse will be quickly closed. That includes multiple accounts for personal use as well as opening them as part of a group with a view of taking advantage of QuinnBet. 
There are wagering requirements to obtain the bonus from QuinnBet. Three bets must be placed on day 1 with two of them being half the stake of the largest. These must be at 1/1 (2.0) or above to be allowed to take advantage of the new UK customer welcome offer and bonus. 
Our tips on how to use your QuinnBet bonus
When joining QuinnBet using a link on this page, please ensure that you follow the instructions to the letter. If you don't, then the welcome bonus will not be granted.
What to do
To gain the free bet and free spins, follow our step by step guide to join QuinnBet. For the best use of your free bet make sure that you put in the study to get a return from it but most importantly keep things fun.
Gambling needs to be treated as fun and be done responsibly. QuinnBet are a great addition to the arsenal of any bettor with some bonus points on offer for free. Sign up to QuinnBet with the aim of enjoying having a bet and you will not go far wrong when using them.
What not to do
QuinnBet might ask you to verify your account to gain your bonus and before you bet. As such, it is important that the information that you give to QuinnBet when you sign up is accurate. If there is anything false on there then there is a strong chance that anything you gain from a winning bet will not be paid out and your account will be shut down. You can check what you will need to verify your account above. 
Make sure that you keep track of time. The deposit bonus that you receive as a free bet plus free spins has a time limit of a week. Always keep these in mind when looking to use the bet you receive. Get it used quickly! Any other free bet that you receive as a customer of QuinnBet will also have a quick use by date on it. Make sure that you know how long you have to use each free bet that you receive before you lose them.
When you do use the free bet, the temptation is to throw it away on something that is crazy big odds, but is that really the best use of it? Do some research into the sport you are most interested in and place a bet that you think has a strong chance of landing. That is when it truly becomes a bonus.
While it is great to dream of a massive return from a free bet, the sad truth is that normally it is wasted on a fantasy. Use your free bet on a shorter price to put some profit in your pocket which will be more beneficial to you in the long term when it comes to making another bet.
QuinnBet other bonus

es

The QuinnBet bonus offer is not the only bonus that is available for free. QuinnBet is an excellent bookmaker for providing free bets and bonuses across more than just their sign-up offer. Here are a couple of others that are available to all QuinnBet customers that might be of interest to you. 
The QuinnBet games bonus
For those who like to have bets away from sporting events, there are a lot of offers from QuinnBet to be had by playing some of the games on the site. Similarly to the sports offer, there is a weekly bonus of up to 25% back on losing bets for all customers which is always a nice touch from QuinnBet. 
All seven days of the week have their own special bonus on QuinnBet games from 'Win It Wednesday' where you can earn up to 50 free spins as well as up to £25 cashback for playing certain games all the way to 'Friday Fortune' when you can get an additional 10% added to any winnings that you have made that day! There is even an offer on a Sunday where you can get up to five free scratch cards from QuinnBet if that is your sort of thing.
QuinnBet have daily and weekly prize drops that you can get yourself entered into just for playing on certain QuinnBet games. The prizes on these are up to £1000 daily and £5000 for the weekly one so for anyone who is more interested in games rather than sports, they are well worth taking a little look at. They are only on offer for playing on certain games on the QuinnBet site so please read the terms and conditions to make sure that you are playing a qualifying game if you are interested in this offer. 
The QuinnBet free spin bonus
Free spins are routinely available across QuinnBet. There is an offer for 5 free spins for every £10 that is bet on esports at odds of 1/1 (2.0) or bigger up to £100. The free spins are only valid for one day after activation, however, so you need to be quick to make sure that you use the free spins the day after you bet on esports. The same promotion is run on virtual markets as well. 5 free spins for every £10 staked at 1/1 or above. 
Frequently asked que

stions about QuinnBet

This used to be an offer from QuinnBet a few years ago but it is no longer the case. Now when you join QuinnBet, to gain the welcome bonus, you are required to make a deposit. There are three bets that are to be made to be able to claim the welcome bonus which is not possible to do without making a deposit. 

If I previously had an account with QuinnBet, can I register a new account on mobile to get the welcome bonuses? 

No, the welcome offer can only be claimed once per customer. Bookmakers frown on multi accounting so it is not wise to take a chance like this to try and get a second welcome bonus. Any hint that you might be trying to take advantage of the bonus will see your account shut.

QuinnBet are one of the top bookmakers in the United Kingdom when it comes to offers for both new and old customers in the form of a free bet or two. There is a £5 free bet available every single day from QuinnBet for staking on specified markets. These are generally on greyhound racing and in play games of football, tennis, darts etc. It works out at 5% of what you stake in a day. So, to gain the maximum daily free bet, you would have to have 10 X £10 bets settled the day before. This would be too much for some bettors but it is an indication of one of the free bets available to both new and existing customers. 

Free bets are also widely available across specific horse races and football matches each day. On the football, this is mainly when a match ends as a 0-0 draw. This is what QuinnBet calls no goals no worries. There is also a free bet available on the football if there is a red card shown. Losing stakes will be refunded as a free bet in this instance. 

Getting a free bet on horse racing is easier to do with more opportunities. These come when a horse you back in a certain race is beaten a head or less, is placed second or third to the favourite, falls or fails to complete the race. This is not available on every race every day, there are only a certain few but they are well worth keeping an eye out for to try and get your hands on some free bets if something goes wrong.

It's a fair question. Firstly, anything for free is a nice offer to have and QuinnBet are very fair when it comes to giving bonuses to their new and existing customers. Secondly, because QuinnBet are still relatively new in bookmaking terms (established in 2017) the quality of their bonuses are better than a number of other firms. They need to attract business away from bigger named bookmakers and with a smart array of bonuses on offer as well as competitive prices and a wide range of markets, they are well set to be able to do this. QuinnBet are a growing brand who are only going to improve their offering still further in the coming years. 

Last review for the QuinnBet bonus checked the 29 November 2023 by SportyTrader with an overall score of 8.0 out of 10