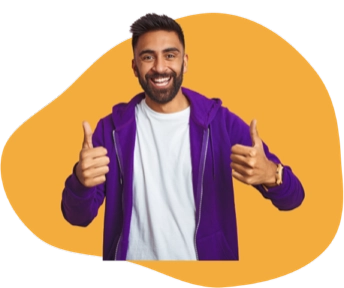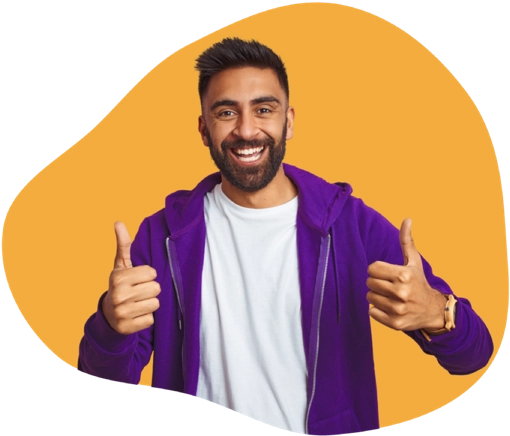 Offers you
Bonus up to :£5
New customers only | Commercial content | 18+ age limit | T&Cs apply
Limited offer!
Lottoland Bonus in D

ecember 2023

Best bonus : £5

Type of bonus : Refunded bet

Withdraw : See T & C's on the betting site

Register your new account with Lottoland sports betting today, and you can claim their £5 stake returned free bet offer - a completely free bonus, as a generous welcome to becoming a Lottoland customer .

Lottoland made their name in lotteries, bringing Irish lotto to the masses. Today, they stand as one of the most well-known gambling brands in the UK, with a reputation for serving customers the length and breadth of the country with access to big money lottery draws. Beyond that, Lottoland has branched out to offer casino and sports betting platforms, both of which are strong in their own right, and stand respectably amongst the tough competition posed by their competitors. 

Whether you're new to sports betting, or you're a more experienced hand, Lottoland sports has a great deal to offer. Their welcome bonus alone is enough to entice anyone to sign up - try it for yourself, with a £5 stake returned free bet if your first bet of £5 or more fails to win. 
The Lottoland Sportsbook Sign-Up Offer
Unlike a number of other sportsbooks that offer a free bet, Lottoland works their offer as a return of your stake as a free bet, effectively giving you a second chance if you fail to win on your first bet. So unlike others where the free bet is just a frivolous extra, to be squandered if you like, Lottoland presents their bonus as a genuine second chance - an opportunity for redemption if your first bet loses you money. This is a good way for a bonus offer to work, because it makes the first bet feel risk free - stick in a fiver, and if it doesn't win, you get another fiver back as a free bet to try again.
There's no Lottoland promo code required to activate the offer - it's free and open to all new players who place a qualifying bet at the right odds to make it work. For a full run-down of the rules, always consult the terms and conditions, which will help you identify the best way to use and profit from your stake returned free bet credit.
How To Get The Lottoland Welcome Offer
Forget promo codes or other complex claims processes. The Lottoland welcome offer is applied automatically to your account when you meet the relevant terms. In order to get yourself over the line, you need to register for a new account , deposit and bet a minimum of £5 on an event with odds equal to or greater than 2/1 and lose that bet. Obviously you don't want to lose - ideally, your first bet will win, and you'll have no need for the stake returned offer. But if you do lose that first bet, at least you've got the backup - your £5 stake will be returned to you as a free bet credit, which you can then use to bet on any other event to try to regain that lost ground. 
Click here to go to the Lottoland  website .
Click on the Register link, located at the top right of the homepage.
Add your account details, including personal information as requested through the sign-up process.
Upload supporting documentation to prove your identity and verify your account
Deposit a minimum of £5 into your account by your chosen payment method
Bet £5 on an event with odds of 2/1 or greater to be eligible to receive the free bet if your bet fails
Watch your bet come in. You'll get your stake returned as a free bet if your real-money bet fails
The trickiest part of the whole process is uploading your identity documents. This is something all bookmakers will require, due to the rules put in place by the gambling regulator. It makes sense to have things like your passport, driving license and proof of address handy when setting up any gambling account, so you can get down to betting through your new account as quickly as possible. 
How To Register With Lottoland
Registering for your account with Lottoland is a straightforward process, and customers can have their account up and running in just a matter of minutes, provided they have their identity documents to hand. Here's the step by step you need to follow to get your account up and running asap. 
Click the Register link
At the top right of the homepage, you'll see the link to Register your account with Lottoland. Click on this to begin the process of registration.
Enter your personal details
Like any online betting sites in the UK , Lottoland is going to want to know a few details about you. Everything from your email address and password through to your date of birth and home address - enter it here exactly as it appears on your ID for the smoothest possible registration.
Upload verification documents
At the next step, you'll be prompted to upload verification documents that will testify to your identity, address and other information. This is a requirement in keeping with the terms of the UK Gambling Commission license Lottoland holds to offer sports betting services in the UK. Upload to verify your details and confirm your account.
Choose your deposit method
Once you've completed verification, it's time to choose your deposit method. Note that it is always best to deposit in the same method you intend to withdraw - this is again something else that smoothes the process, and allows you the easiest possible route to managing your account.
Choose a deposit amount
You must deposit an absolute minimum of £5 to qualify for the bonus offer, because you need to place an initial £5 bet. However, many customers will choose to deposit more on their first deposit, purely because they intend to bet with more than just £5 in their pot. Choose your method and the amount you want to deposit, and make the transaction - this will then be reflected in your account so you can start betting straight away.
Place your bet
Choose the event you want to bet on, at odds of greater than 2/1. Place a minimum bet of £5 - this will trigger the stake return offer if your first bet happens to fail. 
Wait for the result
Then it's time to sit back and wait. If your first bet wins, there's no bonus for you - but you'll hardly be upset, because you'll already be in the money. If that bet loses, your free bet will be credited to your account so you can plow on with the next one, in the hope of getting your account off to a winning start. 
Our Tips on How To Use Your Lottoland Bonus
There are two schools of thought when it comes to using the Lottoland bonus. For starters, with your first bet, you probably want to bet with more risk than you otherwise would, factoring in the safety blanket of the £5 stake returned free bet promo. So instead of sticking close to the 2/1 minimum odds, feel free to place your first real money bet on a longer shot - there's nothing to lose here, because if it fails, you get the £5 back as a free bet.

Others will play to win their first £5 bet much more conservatively, which will avoid the free bet ever coming into play. The choice is entirely yours, depending on your risk appetite and your overall betting strategy. The free bet itself is one you probably want to use to shoot for longer odds - why not, when it's free. You won't get the free bet stake paid back to yournew account when you withdraw any winnings from this bet, so it can make sense to push this slightly more aggressively in the hope of winning something bigger from the welcome bonus offer. 
Getting the Lottoland Welcome Offer Step-by-Step
Getting your hands on the Lottoland welcome offer could not be simpler. It's essentially automatically applied to your account when you meet the right conditions, so there's not really too much you need to be aware of here, other than setting up a new account and betting correctly with your first bet. If that bet loses, Lottoland will then send you back your stake as a free bet, which you can use as you wish to generate a win.
What to do
Do sign up for a new account and place a bet within the rules of the bonus. Do use your free bet as a safety net against that first real money bet you place once you've opened your account, and consider whether it's worth taking an extra risk with that first bet in the knowledge you've got the bonus as a backup . Always make sure to use your real information when signing up for your Lottoland account , and have your paperwork handy during the sign-up process. This will streamline the whole account creation and setup process, so you can get the best out of your betting account with Lottoland. 
Do also make sure that you're only trying to get the bonus with your first account. Bookmakers like Lottoland are experts at detecting fraud and wrongfully claimed bonuses, and you'll be liable to instant account closure if you fall outside the rules when setting up your account and placing your first bets.
What not to do
Don't be timid with your first bet and look for a sure thing when you're hoping to take advantage of the bonus offer. This is not a straightforward free bet you can use to bet on anything - you simply won't get the free bet if your first bet fails, so don't do yourself a disservice by being too cautious with your first real money bet.
Don't fall foul of the terms and conditions, or try to outsmart the system. Lottoland has very sophisticated systems in place for identifying bonus abuse, and you simply won't get away with foul play here. Don't be tempted to falsify any of your sign-up information, or to sign up for second and third accounts as an attempt to get more free bet bonuses - every scheme you can think of, Lottoland has it covered.
As long as you play honestly with the bonus, and use it as a backup to your first real money bet as intended, you'll be able to maximize the value and enjoyment that comes from this unique sign-up offer for Lottoland sports betting . 
Lottoland other bonu

ses

Aside from the sports betting welcome bonus, there are a couple of other bonuses available for those setting up an account at Lottoland.
The Lottoland Casino Bonus
You can receive a bonus of 100 free spins on the slot game 'Big Bass Bonanza.'  To receive this you just need to deposit and then stake at least £20 on that slot game. The offer does have to be claimed and the free spins must be used within seven days or they will expire. There are no wagering requirements.
The Lottoland Lottery Bonus
Place 2 bets on the Irish Lotto, and you'll get 50 wagering-free spins. These are free spins on selected slots which have no wagering requirements - in other words, you can withdraw anything you win from these free spins, without having to roll over the amount multiple times. This makes these free spins significantly more valuable than normal, giving you the best chance of winning real money from your slots play. With large jackpot prizes to be won, any one of these wagering-free bonus spins could be a life changer - all part of the deal when you place 2 bets on the Irish Lotto, as a welcome bonus for signing up with Lottoland.
The Lottoland Scratchcard Bonus
You can also choose to buy 5 Scratchcards plus 50 wagering-free spins for just £5, valid on selected slots as per the terms and conditions of the bonus offer. Scratchcards deliver an instant win when you get lucky, and any one of the 5 could result in a big money win. But with the added bonus of 50 spins here, any one of which could land a jackpot, this promotion is a bargain. Definitely worth a punt for a fiver, this is the type of promotion that makes Lottoland so appealing for those who fancy their chances and are feeling lucky.
Frequently asked que

stions about Lottoland

Lottoland offers a bonus to new customers for signing up for a sports betting account. It's a straightforward free bet offer, based on the return of an initial stake of £5 - but only if your first bet fails. Rather than thinking of this as a free bet, think of it as a guarantee on your first bet. If at first you don't succeed, you've got another chance to try again, with the same £5 stake as a free bet you can use on any qualifying sporting event. Anything you win from the free bet is yours to keep, so it really is a risk-free way of betting a second time if your first bet fails - purely and only as a thank you for signing up for and betting through your new Lottoland sports betting account.

The Lottoland sports betting bonus must be used within 7 days, and can be used to bet on a range of qualifying sporting events. Most major sports are covered, and for all intents and purposes, the stake returned offer is an open free bet for you to use as you please - similar to betting with £5 of your own cash. The only difference here is that the stake will not be returned to you with your bet, so any free winnings from the bonus offer will not include the free bet stake. But when you consider that this is a free chance to try again if your first £5 bet fails, it's a sweet opening to life as a Lottoland sports customer. 

Lottoland bonuses expire within 7 days of activation, so it pays to be quick in your dealings here. Running over the 7 days will mean you can no longer use your free bet, so you need to be fast in making your betting selections to take full advantage of the bonus offer. The Lottoland bonus is credited following the failure of your first bet, which must be a qualifying bet within the terms and conditions of the promotion in order to count towards the bonus. Bets must be £5 or more on an event with odds of 2/1 or greater - or 3.00 in decimal odds. So long as you've met these conditions on your first bet, and that bet has failed to deliver a winner, you'll receive your free stake back bet bonus credited to your account. 

Bonuses awarded by Lottoland are subject to strict terms and conditions, and can only be used in the nominated games or gambling verticals to which they apply. For example, the sports betting offer cannot be used on casino products, and free spins offers or free scratchcard offers cannot be offset against sports betting credits. Within each gambling vertical, and the specific terms and conditions applicable to each bonus, there is often a wide degree of flexibility. For example, the sports betting offer affords you a free bet across a large sweep of different sporting markets, so you have the flexibility of choice in how to use the bonus to your best advantage. Ultimately, the answer to this and similar questions lies in the terms and conditions of the bonus offer. Always be sure to read these thoroughly before deciding on your strategy for using the welcome bonus.

Lottoland has a strong reputation as one of the UK's leading gambling sites for lotteries, scratchcards and instant win games. But beyond that, their move into sports betting has set them against some of the biggest names in gambling. Lottoland more than hold their own here, with competitive odds, a wide selection of markets, and good deals for new and existing players alike looking to maximise the perks that come from betting on sports. With a full licence from the UK Gambling Commission, robust financial backing, and a customer service side that genuinely wants to help you have the best possible gambling experience, Lottoland is a sound choice for anyone looking to open a new sports betting account. 

Lottoland free bets can be used on any qualifying sporting market, subject to the full terms and conditions of the bonus offer. The maximum win from free bets is capped at £100, so this necessarily limits the markets you will want to bet on with your free bet - there's no point in betting on outcomes with a bigger payout, when your maximum win is capped. However, beyond that, you are able to use your free bets on a wide range of markets, with all major sporting events well within scope for using your free bets. Read the full terms and conditions of the offer to get the most accurate picture of how best to use your bonus.

The latest deals from Lottoland are to be found on the Promotions page. You can access this from the website before you sign up to get a feel for what promos are available. Once you're inside, there's also a My Promotions link within your Lottoland account, where you can keep tabs on the various promotions, bonuses and rewards available. For future updates on the bonuses and promos situation at Lottoland, feel free to bookmark this page and come back to us. We always bring you the latest deals and news from Lottoland, for both new and existing customers, to take full advantage of the promotions on offer. 

Last review for the Lottoland bonus checked the 7 December 2023 by SportyTrader with an overall score of 8.5 out of 10