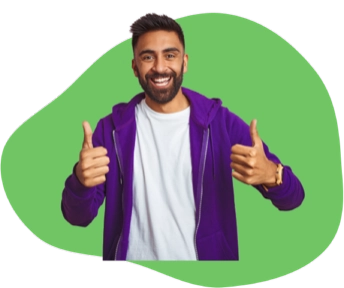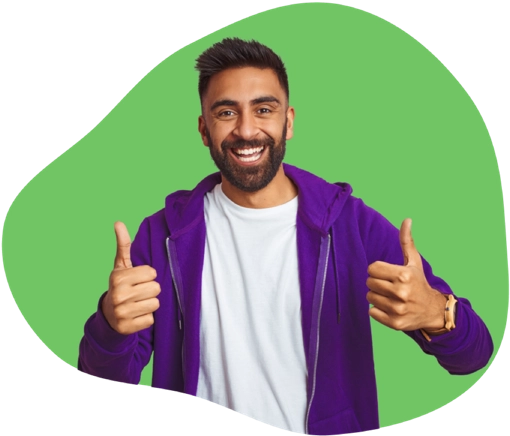 Offers you
Bonus up to :£5
New customers only | Commercial content | 18+ age limit | T&Cs apply
Limited offer!
Lottoland Review in

December 2023

Advantages

Good selection of sports betting markets

Stake back free bet offer worth £5

Bet on apps and/or desktop

Live streaming available

Disadvantages

Live chat is not 24/7

No free bets bonus - only stake back

SEE THE OFFER

Sign up for your new account with Lottoland, and take advantage of their stake back free bet bonus today. Simply create an account , deposit from £5 and place a £5 bet at minimum odds of 3.00 or greater to qualify for this amazing welcome bonus.

Lottoland is a UK lottery betting site, offering customers the chance to bet on a sweep of lotteries. As well as UK lotteries, this also includes overseas draws, which are otherwise more challenging for players to bet on from the UK. Their sports betting offer includes a wide range of markets, with odds quoted on a very respectable lineup of major sports. Customers can use the same account to bet on sports as with lotteries, as well as other sides of the Lottoland offering, for a seamless transition across all Lottoland products.

As betting sites in the UK go, Lottoland is pretty decent. Their selection of markets and odds is comparable to any major bookmaker, and the added convenience of being part of the Lottoland setup makes this an attractive choice for gambling fans. Let's look in more detail at their welcome bonus offer, the Lottoland promo code , and whether that's good value for new customers signing up for a Lottoland account.
Lottoland Global Rat

ing

8.5/10
Lottoland UK Bonus
Withdraw : See T & C's on the betting site
Type of bonus : Refunded bet
SEE THE OFFER
When you sign up for sports betting at Lottoland, you get to take full advantage of the Lottoland bonus . This is a £5 deal, paid out as a free bet in place of your first real-money stake if that first bet fails. In other words, it's a stake-back promotion, where Lottoland will refund your first £5 stake as a free bet if you don't win anything from betting £5. 
In order to qualify for the bonus offer, you need to place your first bet as a £5 bet on an event with odds greater than 2/1, or 3.00 in decimals. The free bet only kicks in if your first real-money bet doesn't deliver a winner - best to think about this as a contingency, a back-up plan to your first bet, when you open a new account with Lottoland .
Lottoland Overview
Site
Gambling licence
Site in English
Mobile app
£ Minimum deposit
£0.5 Minimum bet
Bets
Live streaming
Football pool
Accumulator
Stats
Cash-out
Customer service
Live-chat
Phone :
Contact :
Payment Methods at Lottoland
| | | | | | |
| --- | --- | --- | --- | --- | --- |
| Method | Payment available | Minimum | Maximum | Cost | Delay |
| | | | | T&Cs apply | |
| | | | | T&Cs apply | |
| | | | | T&Cs apply | |
| | | | | T&Cs apply | |
| | | | | T&Cs apply | |
| | | | | | |
| --- | --- | --- | --- | --- | --- |
| Method | Payment available | Minimum | Maximum | Cost | Delay |
| | | | | T&Cs apply | |
| | | | | T&Cs apply | |
| | | | | T&Cs apply | |
| | | | | T&Cs apply | |
| | | | | T&Cs apply | |
Lottoland supports deposits and withdrawals from several different payment methods, including PayPal and debit card. These allow for easy deposits into your account, as well as withdrawals, allowing you to almost-instantly load in new funds to your account . Withdrawals can take a little longer, as these will often be pending processing times and verifications, which can add some time to the process. 
Generally, deposits and withdrawals with Lottoland are smooth, and once you've verified your identity and provided the necessary supporting documentation, you'll have few problems on the financial side when dealing with Lottoland. If in doubt, their live support agents are usually on hand through daytime hours to provide you with instant clarifications and updates where required. In short, Lottoland has a number of payment options available in UK, including:
Trustly
MuchBetter
PayPal
Visa
Mastercard
Lottoland Desktop Site
The Lottoland desktop site is easy enough to use, and few customers will have problems accessing or betting on sports through the Lottoland site. The design is simple, if a little dated, but it's highly effective in presenting the information you need and the access to the markets you want to bet on. The layout conforms to the standard three panel design you see at most other bookmakers, with navigation to the left, the main list of markets in the middle, and the betting slip located to the right hand side of the page. 
Promotions are easy to spot, and are designed to stand out against the page so you can see offers at a glance. Click on any of these when presented will take you to a full list of the terms and conditions, where you can get the full scoop on what's involved in claiming the bonus, and the restrictions on it, for the clearest picture.
The website is highly secure, making use of the latest in encryption technologies and third-party payment processors to keep you safe throughout. This is a desktop site that delivers everything you need from your sports betting platform without being too flashy or over the top - perfect for those who are serious about betting and just want a bookie who delivers the goods.
Lottoland Online Rules
As with all bookmakers, Lottoland publishes a list of online rules, setting out the boundaries of bets placed online. This is useful for clarifying how decisions are made in marginal cases, or for things like canceled and postponed events. The online rules are fully laid out within the terms and conditions, and you'll find this linked from the footer on the sports betting page .
The rules are detailed in Schedule 2 to the terms and conditions, and are quite lengthy. However, it's worth taking some time to read through these, especially if you're a serious gambler or you're a high roller, so you know how Lottoland makes decisions affecting your bet and your account when you bet on sports. The online rules are generally fair, and provide a much-needed degree of certainty for determining the outcome of bets in different scenarios.
Lottoland Apps
Lottoland also offers customers the opportunity to bet on the mobile devices via their apps. Apps are available for free download for iOS and Android users alike, and can be installed and up and running in a matter of minutes. The good thing about Lottoland apps is that they allow you to bet on any of the verticals offered by Lottoland - from sports betting to lotteries and even casino gaming, all within the same account. 
The apps are easy to use, and provide an analogue of the online version native to mobile. This is far preferable to betting with Lottoland on your mobile browser, and provides a quick, more seamless way of integrating your Lottoland account within your phone.
You'll find the same range of sports, markets and other features included on the Lottoland sports betting apps, so there's no loss here over betting on desktop. And when you consider that the apps allow you to bet and monitor scores and your cash-out offers on the move, it's actually a whole lot more convenient to use Lottoland apps than to bet on desktop for most players.
The Lottoland apps are a strong point here, and one of the best ways of interacting with your new Lottoland account. Click here to register your account with Lottoland now.
Lottoland Sports: The Offer
Lottoland presents a comprehensive sportsbook, with betting available across a wide range of sports and markets. These can be accessed via desktop or the betting apps, giving you access to top tier sports betting on the move.
Which Sports Are Offered on Lottoland
Football Basketball Baseball Ice Hockey Tennis Handball Rugby American Football Table tennis Volleyball Badminton Rugby League
Apart from the sports above, when opening an account at Lottoland, you also bet on Alpine Skiing, Aussie Rules, biathlon, bowls, boxing, darts, E-sports, field hockey, Gaelic Hurling, Gaelic Football, Lacrosse, MMA, Padel Tennis , snooker, squash, Specials, Ski Jumping, water polo.
Types of Bets at Lottoland
Lottoland does well in offering the range of bets you would expect from a leading UK bookmaker. There's very little you won't find at Lottoland that is offered by bigger, more established bookmakers, with Lottoland very much holding their own against the big boys of the sports betting world.
At its most basic, you'll find single bets, where you can simply back an outcome or market as a standalone bet. Things like Andy Murray to win Wimbledon, or Manchester City to score 3 goals. These bets stand or fall on their own merits, and will pay out for a winner if the result comes in. There's also accumulator bets, where you accumulate different singles into the same line. Now, rather than one result coming good, you need all your results to work in your favorite in order to walk away a winner. Accumulators, or accas, offer enhanced odds for this, and when used in conjunction with cash out, these can be a good way of winning more money from your betting activity.
A third type of bet, the system bet, is also available at Lottoland . Note that system bets are not available for customers using a free bet - only real money bets will qualify here. System bets are like accumulators, but you only need a nominated number of these bets to come good - you don't need all legs of your bet to win in order to be a winner. This will cost you more however, as you're essentially betting on multiple different combinations across your ticket to give you a better chance of a win somewhere.
Lottoland Football Betting
Lottoland is a strong choice for anyone keen to bet on football. As the most popular online betting sport in the UK, you'd expect Lottoland to offer wide-ranging coverage of football matches, leagues and competitions - and you'd be right. The Lottoland betting page shows football matches by default, and you can sort by league or competition in order to find the matches you want to bet on.
Clicking into any fixture will bring up a full list of available markets around that fixture, covering everything from outrights to much more niche bets. You can also see and respond to these markets in-play, thanks to the live betting feature at Lottoland, giving you the ability to place bets throughout matchday as the game plays out.
Lottoland Live Betting
Live betting is available at Lottoland, so you can place your bets during a match or while you watch the action unfold. Odds are updated on a real-time basis, and you'll see these constantly shifting throughout the sporting event to reflect changes in the action. Consider a game of football - if the home team goes a goal up, the odds on them winning outright will shorten in real-time, and you can actually jump in and bet on this outcome if you think this will lead to them winning the game .

Live betting is a great way of putting you closer to the action, and providing more flexibility for sports betting fans as the sport plays out. This is one of the most popular ways to bet at Lottoland sports, particularly in football betting, allowing you to be more responsive to the sport in your betting decisions. 
What's Good About Lottoland
Lottoland is a solid sports betting platform. It offers a wide range of markets, competitive odds, and added features like cash-back and live betting, which make for an exciting sports betting prospect.
As a trusted operator with a UK license and a long track record of serving UK customers, Lottoland stands tall amongst the best, most trusted places to bet in the UK.
Lottoland Promotions
£5 Stake-Back as a Free Bet
Get your £5 stake back as a free bet if your first £5 bet fails. Bet on a minimum of 3.00 odds to qualify for the promotion.
Bet £25 on Accas to win a £5 Free Bet
Bet £25 or more on accumulators at odds of 3.00 or greater, and you can pick up a £5 free bet by the end of the week. Credited to your account within 72 hours of your accumulators settling, paid as a free bet bonus whether you win or lose.
Lottoland Cash Out
Cash-out is available at Lottoland sports betting, giving you the chance to settle bets early for a real-time offer from the bookie. Imagine you're sitting with a 4 leg accumulator, 3 of which have already landed. You could be facing a big win in this case if that fourth result comes good on your accumulator. At this stage, Lottoland will be presenting you with a cash-out offer, an instant settlement price that allows them to close the bet and you to bank a guaranteed win now. While some customers will choose to play on their bets to the very end, cash-out offers can be tempting, and will often prove wise as a way of banking an albeit lower amount from your bet.
Taking this idea a step further, there are strategy plays around cash-out that can be particularly effective. If you bet based on an anticipated cash out, you can often leave with bigger wins by adding a couple more legs to your bet than you might have been able to do with single or smaller accumulators. Use cash-out tactically and to your advantage - it's another cool feature of Lottoland sports that allows you greater control over how you manage your bets from your account . 
Cash-out offers are presented on the betting slip, where you'll see a guaranteed cash-out amount you can claim right there and then in exchange for settling your bet early. Click on the cash-out offer to accept it - but be quick. With odds updating in real-time, you often need to make split second decisions on whether to accept cash-out amounts before the amount changes.
The Lottoland Casino Bonuses
It's possible to receive a bonus of 100 free spins that can be used only on the slot game 'Big Bass Bonanza.' To receive this bonus it's necessary to deposit and then take at least £20 on that slot game. The offer does have to be claimed so don't forget to do that. The free spins need to be used within seven days or they will simply expire. There are no wagering requirements.
Lottoland Customer Service
Customer support at Lottoland is decent, with experienced customer service agents on hand to resolve your queries, questions and concerns. As a first line of defense, you'll find comprehensive guides and articles answering common questions within the Support & FAQs section of the website. This is often the easiest way to resolve problems, and will often negate the need for you to get in touch with support at all.
When you do need to reach a person, live chat is the easiest way, with agents on hand to respond throughout the day and often late into the night. Unfortunately, live chat is not available 24/7, which is a slight limitation for those who enjoy betting around the clock. However, there is an email support form where you can ask support agents a question, which will tend to be responded to quickly, even where there are no support agents online.
The customer service team is friendly enough and effective enough to get the job done. While it would be nice to see this coverage extend to 24/7 in the future, it is hardly enough of a downside to detract anyone from signing up for an account here . Just be mindful that live support does close later on in the day - with a bit of patience for those rare occasions you might need it, you'll be great with a new account at Lottoland.
Security: Lottoland, a reliable website
Lottoland is a highly reliable, trustworthy and secure sports betting operator. One of the first things you look for with any sports betting platform is the licensing information, and Lottoland displays this information proudly on its footer for the avoidance of doubt. Lottoland is fully regulated and licensed in the UK by the Gambling Commission , adhering to the terms of regulation set out by the authority to ensure fair play and reasonable treatment of customers. This is not only a legal requirement in the UK for any bookmaker, but also a significant mark of trust - bookies that don't treat their customers fairly or honestly run the risk of falling foul on their licensing obligations.
As a major betting brand in the UK, Lottoland is well capitalized, more than strong enough to stand behind any bets placed through their site. The site itself is well designed and secured to prevent third party hacks and data leaks, relying on industry leading technologies to encrypt data and protect their customers. The same extends to mobile, where the apps themselves are highly secure for maximum protection.
Lottoland is an established brand with a reputation to maintain. This alone, even independent of the other factors, gives a confidence that this is a secure betting platform , and one where you can feel confident you are getting treated fairly in a safe, reliable, legitimate environment.
Registering with Lottoland
Registering your account with Lottoland could not be more straightforward.
Click here to head to the Lottoland website.
Find the Register button on the top right navigation and click to begin registration.
Submit your personal information and details as requested
Upload your verification documents
Choose a deposit method and deposit from a minimum of £5
Bet on your first event at a £5 stake with minimum odds of 3.00 or greater to be eligible for the stake-back free bet promotion
Lottoland: How To Open An Account with Lottoland
The account creation process at Lottoland is fairly simple, with only the ID verification proving challenging for most customers.
Click the Register link
Head over to the Lottoland website and click the Register link in the top right of the screen. This opens up the registration box where you can begin to enter your details.
Complete registration information
Add in the information requested during the sign-up process, including your name, address, date of birth and other questions. Make sure you are submitting accurate information with no typos or mistakes - you'll need to back this up in a moment.
Submit ID documents
You'll be asked to upload documents to prove your identity, address, age and other characteristics. This is simple enough to do through the Lottoland site when you have your documents handy. If you're having trouble here, you can reach out to the support team who can assist in verifying your ID.
Deposit to your account
Choose a deposit method and the amount you want to deposit, from a minimum of £5. This will allow you to place the minimum bet of £5 on your first bet to trigger the stake-back bonus offer if that first bet fails.
Frequently asked que

stions about Lottoland

Lottoland withdrawals take up to a few business days to be paid out to your account. In order to receive a withdrawal, you will need to have verified your account and payment method, and you will need to manually initiate withdrawals in order to get your hands on the funds. There is also a processing timeline that Lottoland are required to go through to ensure those who are withdrawing money are legitimate, and that their account details are sufficiently verified to pass the requirements of Lottoland's UK gambling licence. The withdrawals are largely consistent with other bookmakers and gambling sites, with a few days required between initiation and settlement of any withdrawals from Lottoland.

Lottoland does accept PayPal. Customers can use PayPal for deposits and withdrawals to and from their Lottoland account. Many people prefer using PayPal to handle their banking with Lottoland as it often results in faster turnaround times for deposits and withdrawals, as well as providing a secure, third-party method of sending money online. By linking your PayPal account to your debit card, you can use PayPal for faster direct deposits into your account, as well as helping to keep better track of your spending and winnings through your account. PayPal is amongst the easiest payment methods you can use for managing cash flow through your Lottoland account.

Lottoland primarily allows its customers access to betting on major lotteries, including those outside of the UK, to deliver more choice to the lottery sector. For sports betting, there's also a dedicated sports platform, where customers can take a punt on their favourite sports at highly competitive odds. It works by allowing UK customers to sign up for an account, deposit money into that account, and place bets on the events of their choosing. Anything you win will be made available for withdrawals, which you can initiate from within your account once you're over the minimum withdrawal threshold. Always make sure you read the terms and conditions of any bonus offer, or the withdrawal conditions - these can limit your ability to withdraw from your account or can add time delays to the process.

Aside from its sports betting, Lottoland also offers a full sweep of lotteries, including international lotteries it would otherwise be hard to play from the UK. One of the most popular lotteries is the Irish Lotto, which draws in players across the UK for every draw. The Irish Lotto is popular because its payouts are high and the odds more favourable than other lotteries. 3 matching numbers in a 6 ball draw will net you up to £700, while matching 4 pays up to £8500. For those who've played the UK lottery, this is clearly a massive step up in the available prizes, and for that reason, Lottoland customers do like to turn to the Irish Lotto for betting. Lottoland also offers promos attached to betting on the Irish lotto, full details of which can be found on the Promotions tab.

Lottoland is amongst the safest and most legit gambling sites there are, backed up by a long-standing reputation as a lottery provider in the UK. Even if you've never heard of Lottoland before (and with the size of their reputation this is unlikely), there are a number of independent markers of trust that should reassure you of the trustworthiness, safety and legitimacy of Lottoland as a platform. For starters, Lottoland holds a licence from the UK Gambling Commission, one of the world's toughest gambling regulators. This keeps Lottoland honest and on the ball, with a constant regulatory pressure to deliver on UK gambling rules. Lottoland is a highly secure site, using industry-leading encryption and security features to protect your details and sensitive information. As far as safe and legitimate are concerned, they don't come much safer than Lottoland. 
 

One of the trickiest parts of setting up a new account with Lottoland is submitting ID documents and verifying your identity. This is now standard practice across the betting and gambling industries in the UK and beyond, and specifically a requirement of the UK Gambling Commission under the terms of licence operators hold to do business in the UK. Lottoland doesn't have the choice - they must ask you to send in your ID by law, which they use to verify your identity and monitor things like fraud and money laundering activities through betting sites. The ID creates the papertrail, part of the Know Your Customer obligations regulators place on betting operators. For players, there's no choice but to upload these documents and verify ID in order to bet at Lottoland - or anywhere else, for that matter.

Lottoland is open to players from across the UK. You need to be 18+ to play here, and be able to verify your identity and address information through documents, such as passport, driving license and a recent utility bill or bank statement. You should also not be excluded from Lottoland, or self-excluded from gambling altogether. Signing up for an account is a straightforward process, and can be done in a matter of minutes - simply click the link to follow through to the Lottoland homepage, and you'll find the Register link in the top right hand corner of the main navigation . Provided you meet the criteria for playing at Lottoland, you can have a new account up and running in no time. 

REGISTER!

Review on Lottoland checked the 8 December 2023 by SportyTrader with an overall score of 8.5 out of 10.