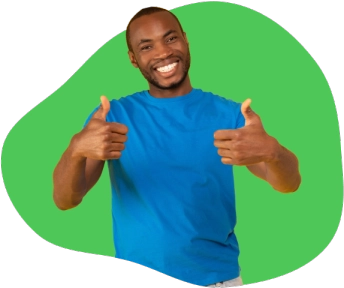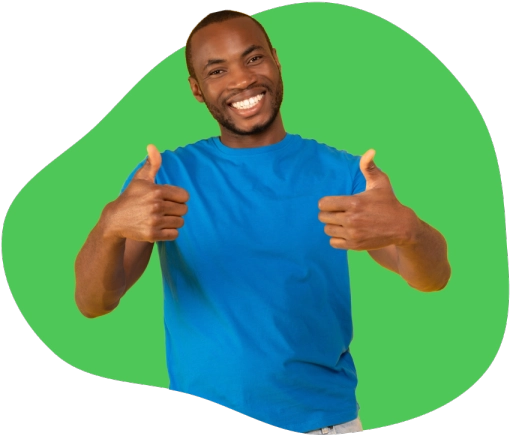 Offers you
Bonus up to :R3000
New customers only | Commercial content | 18+ age limit | T&Cs apply
Limited offer!
Yesplay Review (Sout

h Africa) in December 2023

Advantages

Variety of bonuses for new and existing users

Wide range of casino and slot games

Instant deposit and withdrawal facilities

New lucky number draws every two minutes

Disadvantages

Limited sports coverage

No live stream of sports events

SEE THE OFFER

Ready to try an easy way to place bets? Introducing YesPlay, one of the newest and simplest betting sites in South Africa! Simply complete the registration form and take advantage of the great welcome offer with no promotion code required. 

YesPlay offers its users a simple and easy-to-navigate site that makes it possible for even a betting novice to jump in and start placing bets right away. 

Based and operated in South Africa, YesPlay offers a wide variety of casino and number games, along with a fair amount of sports coverage that provides very attractive odds.

The company adheres to all the regulations as set out by the Western Cape Gambling and Racing Board, making it a safe and legitimate option for your betting wagers. They also offer an excellent welcome bonus that matches 100% of your first deposit to give you added value for becoming a valued member of the site. 

Don't delay! Register with YesPlay in just a few clicks now.
Yesplay Global Ratin

g

8.0/10
Yesplay Bonus
Bookmakers are an important aspect of the betting industry, offering players the opportunity to place wagers on various betting events across the globe. To attract new players, bookmakers offer welcome bonuses, which are promotional incentives given to new customers who sign up and make their first deposit. 
YesPlay's 100% first deposit bonus is a competitive offering in the South African betting market. The generous bonus amount extends up to R3000 and has an easy claiming process that starts by clicking the link above. 
You will then be redirected to the YesPlay site, which provides one of the simplest registration processes of all bookmakers in South Africa. By entering your valid South African contact number, you can complete the registration in moments using your existing Facebook, Google, or Apple account. 
Once you've completed the registration process, you will need to make your first deposit in order to claim your bonus. YesPlay provides an extensive list of payment and withdrawal methods that allow you to instantly top-up your account balance and your bonus will be automatically allocated since it does not require a promo code. 
A few of the important things you need to know about the welcome bonus include: the first deposit needs to be made within seven days of signing up and has a minimum amount of R20 up to a maximum of R3000. The bonus + deposit amount must be wagered eight times its value at minimum odds of 1.70 and can be used on any sports or casino game on the site. 
Before you get started, be sure to have a look at all the terms and conditions of the site and remember to only deposit and bet an amount that you can afford. 
Still have a few questions? No problem! Feel free to check out our YesPlay Bonus Page for a full breakdown of all the information you may require.
Yesplay Overview
Site
Gambling licence
Site in English
Mobile app
R Minimum deposit
0.28 Minimum bet
Bets
Live streaming
Football pool
Accumulator
Stats
Cash-out
Payment methods at YesPlay
| | | | | | |
| --- | --- | --- | --- | --- | --- |
| Method | Payment available | Minimum | Maximum | Cost | Delay |
| | | | | | |
| | | | | | |
| | | | | | |
| | | | | | |
| | | | | | |
| --- | --- | --- | --- | --- | --- |
| Method | Payment available | Minimum | Maximum | Cost | Delay |
| | | | | | |
| | | | | | |
| | | | | | |
| | | | | | |
While YesPlay does not have as many payment options as some of the older bookmaker sites, it does cover all of the most common methods, including accepting all major credit/debit cards and recharge vouchers. For customers that prefer EFT transfers, YesPlay uses Ozow for this purpose which ensures safe and immediate deposits directly from your banking app. 
The minimum amount that you can withdraw from YesPlay is R100, and it takes up to 48 hours for the withdrawal to be processed. You can opt for an instant ATM withdrawal; however, this carries a maximum limit of R5000. 
In short, the bookmaker has a number of payment options available including:
YesPlay Desktop Site
Online betting is one of the most rapidly developing of all industries in the world. While most bookmakers opt to pack their sites with multiple games, offers, and advertisements, YesPlay breaks the mold of the traditional bookmaker and offers arguably the most simple interface of any bookmaker throughout South Africa. 
Laid out on a simple white background, when you enter the Yesplay site, you will be presented with a list of lottery and casino games, which are the bookmaker's primary betting markets. There are no extensive menu options to choose from, and anything that the site offers is displayed directly on the homepage. 
The main carousel banner provides users with any special offers or bonuses that YesPlay is currently offering, and there are live timers counting down the exact time until the next lucky number game is scheduled to be played. 
While YesPlay's interface may be aimed at customers that want an extremely simple site and betting experience, some may feel that their site looks a little bareboned, which may deter more experienced or advanced punters from considering it as an option.
If you're looking for the simplest betting site in South Africa, register with YesPlay today.
YesPlay Online Rules
Online betting rules are essential to ensure that the bookmaker can clearly explain the terms and conditions relating to its bonuses, withdrawals, etc. It's always advised that you take the time to read and understand these terms and conditions, as failure to do so could result in the loss of bonuses, which can be frustrating. 
As mentioned already, YesPlay's site is extremely simple to navigate, and you can find links to all of the company's rules, terms, and licenses at the bottom of their homepage. Simply scroll down on the homepage and click on the heading for the information you require. YesPlay even provides a help section that answers some of the most common FAQs that you may have.
Despite being a bookmaker, YesPlay actively promotes responsible gambling and provides information and contact details to the National Responsible Gambling program for customers that may need assistance in this regard.
YesPlay sport: The Offer
With South Africa's love for football, it's unsurprising to see that this is the main sport offering, and YesPlay does not cut corners when it comes to betting markets for this locally loved sport. YesPlay covers all the major sports followed in South Africa, but we have to admit that they cover far fewer sports than some of their competitors. 
However, when you consider that the company seems more suited to newer punters, this may actually be a blessing in disguise for users because they do not need to sift through hundreds of sports in order to find the option they are looking for. 
Which sports are offered on YesPlay?
Football Basketball Baseball Ice Hockey Tennis Handball Volleyball Rugby League
Within these sports categories, users are provided a wide range of competition coverage, such as Rugby Union, boxing, E-Sports, especially for football, with over 100 leagues and tournaments to choose from. YesPlay updates its sports list regularly, and special events such as the Olympics and World Cup events will become available when applicable. 
Register now
Types of Bets at YesPlay
In keeping with the theme of simplicity, YesPlay's bet types have also been simplified to focus on the most common and easy-to-track options. The traditional three-way betting option is available on all sports betting, while the site breaks down additional betting options into a maximum of five easy categories, making it easy to find the exact market the user is looking for. 
The number of betting categories differs from one sport to the next, with football having the most categories available. Other sports typically cover only the traditional three-way option and one other option, usually "totals."
Accumulator bets have quickly become a punter's favourite, allowing them to bundle together two or more bets on one bet, thereby delivering better odds. YesPlay goes a step further to make this a more attractive option by offering an accumulator bonus which becomes available when you add five or more bets to a single bet slip. 
Football Betting at YesPlay
Double chance, match totals, handicaps, and others, are the additional betting categories offered by YesPlay and are aimed at football bets. This is undeniably the site's main sports offering, with over 30 markets available, covering all the major leagues, including the English Premier League, UEFA Champions League, La Liga, and more. 
YesPlay covers football competitions spanning over 20 countries and covers all international football events, such as the Fifa World Cup, Euros, and the AFCON. Most first and second-division matches from the major European nations are covered by YesPlay, with the exception of England, where you can find markets covering everything from the Championship to non-league football.
South African league football enthusiasts are in for a treat with YesPlay because, as a site focused on South African bettors, there are more than 40 markets available for each DSTV Premiership match combined with longer-term bets such as the league winner or top goalscorer. 
Get simple football betting options with incredible odds at YesPlay now!
Rugby Betting at YesPlay
South Africa's national sport, Rugby, attracts millions of Rands in bet wagers each year, and with the Rugby World Cup just around the corner this year, YesPlay could be the perfect option for you if you're searching for straightforward betting options. 
Three-way, odds or evens, first team to score, and highest-scoring half are the only betting options you are guaranteed to receive, while special markets may be added for bigger matches or events. 
If you're someone that prefers the simple win, draw, or lose betting style, then get your YesPlay account today.
Live Betting at YesPlay
YesPlay has an impressive array of lucky number games that take place live every two minutes. This is the site's main betting area and includes lottery and number games from over 25 countries across the globe. They even provide tips you can use when picking your winning numbers, or you can choose to leave it to chance with their number generator, which will select a batch of random numbers for you. 
Live blackjack, roulette, and a host of other casino games are also at your fingertips with interactive lobbies that allow you to chat with the dealer and other players at the table. If you prefer slots, YesPlay has all the famous names, including Hot Fruit and 777 Strike, while constantly adding new games for your entertainment. 
Live in-play sports betting is another option available to YesPlay customers, though admittedly, this is very limited, and the functionality could use some improvement. For example, bets often time out before they can be confirmed, and due to the limited sports coverage, there isn't always a sport available to bet on compared to other sites where you can place a live bet 24 hours a day. 
What's Good about YesPlay
While many may feel that YesPlay is too restrictive in their sports betting market coverage, one must keep in mind that the company does not aim to be like big bookmakers, and their simplified style is what sets them apart. 
Far too often, new punters become overwhelmed when they land on a bookmaker site that has several odds, flashing lights, and confusing terminology. YesPlay is the complete opposite and makes betting easy for not only new punters but for users that are not necessarily the most tech-savvy. 
In addition, YesPlay is a proudly South African company and aims its service at the South African market, which means that while the number of sports they cover may seem limited to an international audience, South Africans will have little to no issue finding more than 90% of the sports that they are familiar with and are likely to place a wager on. 
Perhaps the only notable exclusion from the site, which is a big South African favourite, is horse-racing. 
YesPlay Promotions
YesPlay customers receive an attractive bundle of promotions that makes their decision to sign up for a free account a profitable one. First off, there is the welcome bonus that we mentioned earlier, which matches 100% of your first deposit up to a maximum of R3000. 
Once you're signed up, the promotions don't stop there! Existing customers of YesPlay receive a 10% Cashback Loyalty Bonus every Monday. This is a new and incredible promotion that is extremely rare among South African bookmakers. This promotion allows existing users to get back 10% of their losses from the previous week each Monday. How incredible is that!
The next promotion you can look forward to once signed up is 10 Freebets for UK 49s or Powerball. This promotion is applied in the form of additional bets; for example, if you spend R15, you will be able to make 20 bets with a single game, meaning you receive 5 bets for free. 
Finally, YesPlay customers also receive the Pragmatic Play Promo known as Drops and Wins. This is a random promotion applied to users that play daily or weekly tournaments on selected casino games, which allows them to stand a chance of winning up to R20,000 each day. 
Take a look at the full information on YesPlay's promotions on our YesPlay's promo code review . 
YesPlay Cash Out
Since the introduction of the Cash-Out function became known to punters, it has quickly become a necessity. YesPlay acknowledges its importance and provides this function for most of its sports betting markets. 
The cash-out feature is especially helpful for those high-stake accumulator bets since it allows you to reduce your anxiety of waiting for a final match to finish by opting to take your winnings early, albeit a lower amount than you may have initially bet on. 
YesPlay App
If you're looking for an even easier way to access the YesPlay site, why not give the YesPlay official application a go?
The YesPlay app is aesthetically pleasing, simple to navigate, and gives you all the same features as the website version. Not just that, the YesPlay app is also compatible with virtually any mobile or similar device, featuring in the AppGallery, Galaxy Store, Google Play, and the Apple App Store, ready to download. YesPlay also provides links to download their app directly on their website. All you need to do is click here and scroll to the bottom of YesPlay's homepage and select the link you would like to access. 
Having launched their app to the market only a year ago, admittedly, there are a few improvements that can be made to the app, including the speed, which sometimes can become an issue. However, if you're not a big fan of mobile apps, the YesPlay website will more than suffice for all your betting needs.
YesPlay Customer Service
As part of its mission to make betting simple, YesPlay provides several methods to receive support and assistance if you run into any issues during your betting journey. The Help section is generally the best place to start looking for answers that you require, and it covers various frequently asked questions ranging from deposit inquiries to account settings. 
The live chat function is another great feature that allows you to ask questions to the YesPlay bot or chat with a support agent for more complex matters. The response time is also very good, and you are typically connected to a chat consultant within a minute or two of making an inquiry. 
If you require further assistance, you can also reach out to YesPlay via email, phone, or social media. Here's the information you'll need: 
Email: info@yesplay.bet
Phone: +27 21 200 5992
Security: YesPlay, a reliable website
If you're wondering whether YesPlay is a safe option to consider for your betting requirements, then let us put your concerns to rest. YesPlay is a licensed betting operator registered by the Western Cape Gambling and Racing Board. 
The Western Cape Gambling and Racing Board maintains some of the highest security expectancies of any gambling regulator in South Africa, and YesPlay meets all the relevant requirements in terms of security measures to protect you as their valued customer. 
YesPlay also adheres to the strict principles of POPIA to ensure there is no misuse of user information and backs it up with the latest industry standards of encryption to guarantee the safe keeping of users' records. 
As with all betting sites in South Africa, users are required to be a minimum of 18 years of age to register with YesPlay, and the company will require verification in this regard which can be accomplished by an easy FICA verification check. 
Registering with YesPlay
YesPlay has one of the shortest registration processes of any bookmaker in South Africa because you can opt to auto-fill your application using your existing Facebook, Google, or Apple account. 
Registering with YesPlay is as easy as counting from 1 to 5. Here's what you can expect the process to entail: 
Click on the 'Register Now' button
Enter your phone number
Fill in the registration form (or use the autofill function)
Complete your FICA verification
Make a deposit and claim your bonuses
YesPlay: How to open an account at YesPlay?
Let's take a closer look at those steps in case you are still not sure about what to do:
1. Click on the 'Register Now' button
You can start your registration by clicking here, which will redirect you to YesPlay's registration page in the blink of an eye. You can also opt to visit the YesPlay site directly and click on the button in the top-right corner of the screen labelled Sign in/ Sign Up. 
2. Enter your phone number
This is a mandatory step and is used by YesPay to verify that you do not have an existing account with them and ensure that you receive that excellent welcome bonus we discussed earlier. Your mobile number will also be automatically set as your default username because it is unique to you; however, you can change it at a later stage if you choose to. 
3. Fill in the registration form (or use the autofill function)
Compared to some bookmakers, YesPlay asks for far less information and aims to collect only what is required to safely verify you as a valid South African citizen. You will be required to provide very basic information such as your name, address, date of birth, and ID number. If you are a verified user on Facebook, Google, or Apple, then you can choose to use those login details to complete your registration with one easy click. 
4. Complete your FICA verification 
FICA verification is a standard practice among South African betting sites, and it involves the user needing to upload specific information to validate their citizenship, among other legal requirements. All you will need to do is upload a copy or image of your ID or passport, together with proof of address, which is usually an existing utility bill or bank statement. Once you upload the relevant information, YesPlay will verify this information and alert you as soon as this is done. 
The FICA registration is usually completed within an hour or two of submission, but you are welcome to inquire as to the progress of your verification via the customer support channels we discussed earlier. 
5. Make a deposit and claim your bonuses
Congratulations! You are now a fully verified and active user of YesPlay. All that's left for you to do now is make your first deposit, and your 100% first deposit bonus will be allocated to you immediately. It's that simple!
Ready to place your first bet with YesPlay? Complete the registration and start placing your bets right away. 
Frequently asked que

stions about Yesplay

Absolutely! Don't let YesPlay's simplified layout fool you. They are operated by SA Sportsbook (PTY) Ltd and are compliant with the expectations as set out by the Western Cape Gambling and Racing Board.

At YesPlay, new users can look forward to a 100% match on their first deposit up to the value of R3000. There are also several additional bonuses and promotions available for existing customers, so be sure to check out YesPlay's promotions page for all the info. 

Android and iOS device users can look forward to enjoying betting with YesPlay via its mobile app, which is available in the Apple and Google Play stores for free. The links to download the apps can be found on the YesPlay website, or you can opt to use the web version of the app, which is also fully mobile-optimised for your ease.

REGISTER!

Review on Yesplay checked the 10 December 2023 by SportyTrader with an overall score of 8.0 out of 10.