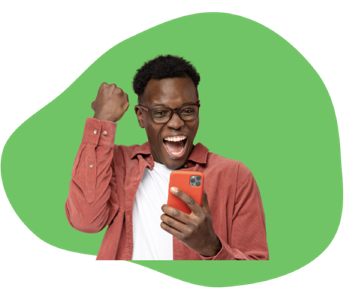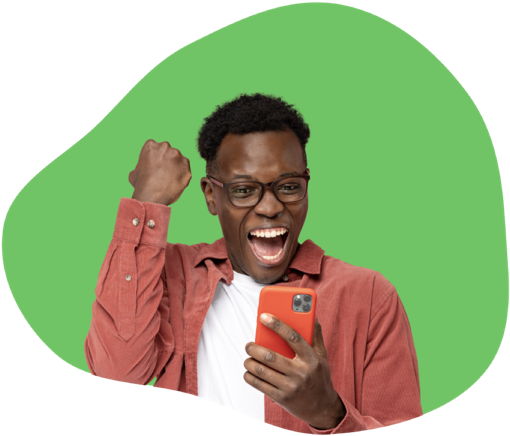 Offers you
Bonus up to :R1000
Limited offer!
Gbets
Gbets: Our opinion
Great Welcome Bonus
24/7 Customer Service
Super-fast withdrawals
Excellent coverage of sports
SEE THE OFFER
Gbets is an innovative online bookie that is looking to revolutionize the betting industry in South Africa from their market-leading features and excellent welcome bonuses. Gbets will match your 1st deposit up to R1000 as well as giving you a further R25 for simply signing up today. They have undoubtedly designed their site to fulfill the needs of the local punter. The feature that will excite punters is Edit My Bet. We all at some time wished to change a selection on our bet slip, and finally, this is possible with Gbets.
Their Welcome bonuses are easy to claim and are one of the best offers on the market at the moment. Take advantage of this great offer and join Gbets today.
Rating

8.5/ 10
Gbets Bonus
Withdraw : Minimum of 3x rollover at odds of 5/10 or better
SEE THE OFFER
The ever increasing number of online bookies makes it a difficult task to attract new players. The Welcome Bonus remains a big attraction to the new player and Gbets recognizes the need to offer a great Welcome Bonus. They have a double barrel welcome bonus which is certainly a leader in the local betting market.  
Gbets have left no stone unturned in their fulfillment of the Welcome Bonus offer. You receive R25 as a no deposit sign up bonus, which means you don't need to make a deposit to receive the R25 bonus. The second Welcome Bonus is a first deposit match of up to R1 000. You are eligible to receive both these great bonuses by simply registering on the Gbets site.
Once your account is created and verified you will receive the R25 Welcome Bonus. To qualify for the first deposit match offer you need to make a minimum deposit of R20 and a maximum of R1 000. You need to enter the promo code STYVIP to qualify for the bonus. 
After making your first deposit you need to contact Gbets to inform them and then your account will be credited with the bonus. There are terms and conditions attached to both the R25 Bonus and the R1 000 bonus. Once the R25 bonus is activated, the Free Bet will expire in 48 hours. The R25 Free Bet is valid for one single bet (pre match or live) at minimum odds of 1.70
Should the Free Bet win, the maximum winnings of R25 will be transferred to your account. The R25 Free Bet stake will subsequently be voided. To qualify for withdrawal of the Free Bet winnings, a minimum deposit of R25 must be made and subsequently played through at 1 x turnover.
The R1 000 bonus must be wagered with odds of 5/10 or better while the rollover is 3x the deposit value. These are very easy wagering requirements and you have 30 days to fulfill them. If the bonus requirements are not fulfilled in this period then the bonus will be declared void. As a new player at Gbets there are great offers to welcome you. Don't delay and register today by following one of the links on this page to the Gbets site. 
Gbets in short
Site
Gambling licence
Site in english
Mobile app
20 Minimum deposit
1 Minimum bet
Bets
Live streaming
Football pool
Accumulator
Stats
Cash-out
Payment method
Payment available
Cost







Payment method
Payment available
Cost







REGISTER!
It is clear that Gbets has the punter at the forefront when they designed their site from the easy registration process to the great welcome bonuses. That is just the start of the benefits as they have great odds available and have superb market coverage for the major sports in particular. There are also great promotions available at Gbets and all you need to do to find out what offers are available is to visit the promotions page. 
All you need to do is click on the Menu tab at the top right of the page and then click on the Promotions page from the drop down menu. All the current offers will be shown to you. The offers come with their own terms and conditions so it's important to read the rules .These terms and condition can be found at the bottom of the home page. You can also check Gbets promotion page for South African users on our site in detail.
Gbets Description
Gbets was founded in 2005 but have gone on a huge marketing drive in recent years to increase their brand awareness beginning with them becoming the leading sponsor in the Currie Cup rugby competition. They are owned by the Goldrush Gaming Group who have been in existence since 1998. Gbets are licensed by the Western Cape Gambling and Racing Board.
Gbets has thousands of different markets available for your betting needs with football alone having more than a 1000 markets on any given day. There are a plethora of sports that you can bet on including Esports and Virtual sports. They also have an extensive range of Casino and Live games to bet on.
Methods of Payment
Gbets South Africa offers a range of payment options that players can use to make deposits into their betting accounts. The payment methods include debit/credit cards, bank transfers, vouchers, cash deposits, SID transfers and EFT transfers.
 Please be aware that some payment options may take longer to reflect in your account. The voucher method has become increasingly popular as it is instant and deposits start from just R10. If you have a banking app then OZOW is now the easiest way to fund your account and it also reflects instantly in your account.
The only currency accepted by Gbets is the South African Rand(R). You can visit the Gbets site to check out all the payment options available. 
Gbets Withdrawals
As per government financial regulations in South Africa, FICA verification must be completed before any Gbets withdrawal can be processed. The Gbets withdrawal process is very straightforward. For maximum efficiency, we recommend using the same payment method you used to deposit when making withdrawals because this always speeds things up. Gbets withdrawals are usually processed in less than 24 hours but it can take 1-3 business days before the funds are available
Gbets Desktop Site
The initial entry to the Gbets site can be intimidating at first as there is a host of options available to the punter. Once you locate the sports tab you will be very impressed by the coverage of all sports. There is something for every punter from sports betting to Bet Games and all the popular Casino Games are also available.
All the most popular events for the day are spread across the home page so that you never miss a match. There are flashing banners at the top of the screen showing all the current promotions. Head on down to the Gbets site to experience this great online bookie for yourself.
Gbets App
The Gbets mobile app is excellent and the speed of the app is the same as the desktop version. The mobile app is among the best that we have encountered and there is no difference in speed between the main site and the mobile app. Gbets has outdone all competitors with their mobile app. Gbets has a mobile app for Android and iOS devices.
You can download the mobile app directly from the Gbets website. At the bottom of the homepage, there is a button with the download link. After downloading, follow the installation instructions and the mobile app will be ready to use once you finish the process. The mobile version of the website is optimized for both Android and iOS devices and provides the full experience of the main website.
Gbets Online Rules
Many punters make the mistake of joining a new bookie without reading the rules of that particular bookie. It is not just the rules that one must acquaint themselves with but also the promotions and other offers by the bookie. It's important to remember that each betting site will have different rules. You can be an experienced punter but even so there are occasions there might be a new feature that you would like to know more about. 
Gbets has an excellent Terms and Conditions page on their site. As mentioned earlier this page can be found at the bottom of the home page. There is a terms and condition page for the different sports and also a page to explain the rules of the different bonuses. 
Gbets is an innovative betting site and have some amazing features like the Edit My Bet which we will explain in more detail later in the review. You can also find the rules that apply to this feature in the terms and conditions. There are also the more complex bets like the System Bets and the Chain Bets which are explained in the terms and conditions. If you looking to start betting on a new sport then its good to know the betting rules associated with that sport and once again you can find everything you need to know in the terms and conditions. 
Gbets in the most thorough site we have come across with regard to their terms and conditions. We say that because they have got their rules for the different aspects of betting under seven different links meaning you don't have to go through all the rules when you looking for something specific. Join Gbets today and experience the great benefits of their excellent site. 
There is also information regarding deposits and withdrawal. You can find out the quickest way to get your funds in your accounts and what the deposit and withdrawal limits are. Gbets privacy policy can also be found on their site, so you can rest assured that all your personal information is safely stored. 
Gbets Sports: The Offer
You can expect all bookies to have betting markets for all the major sports like football, tennis, cricket, rugby and basketball well covered but at Gbets they have one of the most comprehensive sportsbook with over 33 different sporting codes that you can bet one. You can even bet on politics like who the next elected president will be. There are more than enough reason to sign up with Gbets today. 
Sports covered in Gbets
Basketball Baseball Cricket Ice Hockey Golf Handball Cycling Tennis Volleyball Horse Racing Football Rugby American Football Olympic Games Futsal Table tennis
In addition to these sports, Gbets also allows you to bet on other sports such as boxing, darts, curling, triathlon, snowboarding, water polo, MMA, motorsport, snooker, virtual horse racing, NASCAR, E-Football, Aussie Rules Football, bandy, lacrosse, squash, virtual cycling.
Types of Bets at Gbets
There are always new types of bets that are being introduced to keep punters enthralled. The traditional three way bets in football of home, away and draw are still available but punters rarely make single bets now, with the accumulator or multibets the most popular bets these days. These bets pay out large amounts of cash as the odds are much higher. As the saying goes the higher the risk the higher the reward. 
The accumulator bet is fraught with danger as there are multiple elections on one ticket and usually if one team loses the ticket is a losing one. At Gbets this is not the case, if your accumulator bet loses on the last match then your stake is refunded to you. If there are more than 25 selections and your last selection loses, you are then rewarded with 200% of your stake. Another more complicated bet is the System Bet, which includes several accumulators of the same size on a predetermined number of outcomes.
You can find out more about the different types of bets like the System and the Chain Bet in the Terms and Conditions page. The most exciting bet available at Gbets is the Edit My Bet Feature. This great feature puts you in full control of your bets & allows you to add, omit, replace and increase stake as well as selections on your bet where the Cash Out feature is available. This feature is available for pre match and live match betting. 
Some sporting matches will take place where one team is much stronger than the other. In the past most punters wouldn't bet on these types of matches as odds of 1/50 is not worth the while. Handicap betting has put a new spin on these types of matches. The stronger team may start with a -2 handicap which means they must win by a margin greater than 2. This bet type ensures you are glued to the match till the very end even if the result is not in any doubt.
Ante Post betting, gambling on future events, is also offered by Gbets. Ante Post events are generally not due to take place for a number of years, an example being a bet on the winner of the 2023 Rugby World Cup. The odds on these types of bets are generally very good as there are many other factors that could influence a team's performance like injuries to key players. 
Gbets Football Betting
Without a doubt football is the sport that has the largest fan base and following in the country. Gbets has gone to great lengths to satisfy the punter's every need and cover all the major leagues from the English Premiership to all the other major leagues in Europe, Asia and the Americas. Their coverage of the African football leagues is one of the most comprehensive on the market. The local PSL has the best coverage and I love the fact that they have the odds available well in advance for early bird punters.
There are literally endless markets available for every football match. There are over 500 different bets in one single football match. This may seem like a lot of different bets but there are bets available for every possible match event. They have bets on which team will hit the posts more often in the match or will there be a red card issued in the match. If you can think of a possible match event, Gbets will have a bet for it. 
One of the biggest changes in the betting industry was the introduction of Live Betting. Many punters prefer this type of betting as they can get an insight to how their team is playing on the day and can bet accordingly. Gbets has great speed on their website and on their mobile app making it perfect for live betting where the odds are changing almost every second. 
Football matches are covered from every corner of the globe so that means that there are matches being played 24/7. So if you are a football punter then Gbets is certainly the site for you. Join Gbets today.
Live Betting
In the past punters rushed to get their bets in before the match started but recently the introduction of live betting has added a new dimension to betting. Gbets has an extensive coverage of matches that you can place live bets on. They unfortunately do not have the live streaming option but you can follow thе game with Match Tracker. They have a neat feature whereby you cam split your screen into two parts so you can follow two matches simultaneously. 
The reason that live betting has become so popular is that you can see how your team is playing on the day and place your bets according to that. Live betting allows you to place a bet anytime right up until the final minutes of the match. Most of the major football matches have live betting available. You need to be quick with your bets as the markets are rapidly changing every few seconds. 
What's Good about Gbets
They welcome you with fantastic bonuses and you are spoilt for choice with their offerings from betting markets to great odds. You have the choice of over 30 sports to bet on and if you fancy betting on Casino games, they have a wide range of games available for you to bet on. The site itself has everything you need on the homepage and is super easy to navigate if you an experienced punter or a newbie. 
All betting markets and Live games are available 24/7 so you never far from the action. To enjoy all these great benefits all you need to do is take two minutes of your time and register at Gbets. To learn more about Gbets' bonus, check Gbets bonus page for South African users in detail.
Gbets Promotions
You can be forgiven for thinking that the double Welcome Bonus is the end of the great promotions at Gbets as this is just the start of the great offers when you join Gbets. We will take a look at some of the other great offers available to you. 
Gbets has a Multi Bet Bonus Boost where they give you boosted odds on any accumulator bet with two selections or more. The more selection you have on your ticket the greater the boost. More than 25 selections qualify you for a 30% boost on your winnings. The Anytime Goal Scorer promo gives you up to R 1 000 in bonus plays if your selection of anytime goal scorer gets to score the opening goal in the match.
Golfing fans you are in for a treat with Gbets with their Die Another Die Promo. Gbets will refund your full stake of up to R1 000 if your outright winner pick in the tournament doesn't win but finishes in the top five. 
There is a host of other great promotion available for you. To see the full list go to the menu tab on the top left and click on the promotion page from the drop down menu. The term and conditions for each promotion can be found in the Terms and Conditions tab at the bottom of the homepage.
Cash Out
One of the newer features on the Gbets site is the Cash Out option. This feature allows you to cash your bet before all the events have taken place. This is a great for punters especially in the situation where there are drastic changes to a team before the match. 
This now allows you to be in control of your bet even before the match takes place or you can even cash out your bet while the match is in progress. If you take the cash out option you receive a percentage of your stake back which is better than losing the whole bet. In the accumulator bets you can cash out if the first few selections are winners and you not confident in your remaining selections. 
This offer cannot be used in conjunction with any other promotional feature on the site, and full terms and conditions are available on the 'Terms and Conditions page at the bottom of the screen.
Gbets Customer Service
Gbets can be contacted through a number of platforms which include the various social media avenues and through their 24/7 live chat. There is also telephonic support and email to assist you. Sports betting has become an around the clock business and it's refreshing to see that Gbets has assistance for their players all day and night. 
Before making contact with the customer service centre it is a good idea to browse through their FAQ section which is in depth and if you still don't get any joy from the terms and conditions page there is another avenue you can check out. The Customer service agents  are on hand to help with any promotional queries as well as any technical issues that you may encounter. 
If you would like to use the Live Chat feature you will see the yellow icon at the bottom left of the page and simply click on it to go through to an agent. Remember the Live Chat is available 24/7. There other methods to contact them for more in-depth queries are as follows;
Email: support@gbets.co.za
Telephonic Support: 021 023 3634
Security: Gbets, reliable and legal
Gbets is one of the older online betting sites in South Africa and has been in operation in South Africa since 2005. They are part of the Gold Rush gaming and casino group that has more than 30 years experience in the gambling world. They are licensed by the Western Cape Gambling and Racing Board. Licence Number 101-79-096. Gbets protect your personal information via secured safeguards and server firewalls, which include data-encryption methods. They have built their solid reputation by sponsoring top sports teams like the Springboks and the Paarl Rocks cricket team.
Registering With Gbets
To enjoy all the great offers and benefits of Gbets, you need to simply follow one of the links to the Gbets site and register. The registration process is simplified making it easy for new and experienced punters. This is the straight forward process to follow. 
Simply fill in the form below and you are registered. The process takes less than a minute and R25 is instantly credited to your account
The first deposit match of up to R1000 can be claimed by contacting Gbets after you make your deposit. The bonus is immediately loaded onto your account though there are T&Cs that apply.
Gbets Sign-Up: How to open an account
Opening an account with Gbets is one of the most seamless processes we encountered at any online bookie on the market. It is just one page that needs to be completed and the process takes under a minute. They require basic information like your name, ID and mobile phone number. The registration is simple for experienced punters or if you are opening a betting account for the first time. All personal information is safe with Gbets as they use encrypted software from any potential internet hackers.
Once your account is opened the R25 bonus is yours to bet. Please be careful to follow the Terms and Conditions of the bonus or you risk losing the bonus if the conditions are not met. Your account now needs to be verified so that you can make your first deposit and claim your second welcome bonus of up to R1 000. To verify your account you need to submit your FICA (ID and proof of residence).  Once this is complete and you made your deposit, you can contact Gbets and your welcome deposit will be credited to your account as a free play bonus. This bonus can be used for sports or casino betting. 
Gbets: What alternatives are there to betting on sports?
If sports are not your thing then Gbets range of Casino games and Bet Games are fantastic. This is supported by Evolution Gaming and has all the games of the casino in the comfort of your home. All the popular games like Roulette, Blackjack and Poker are available and they are a host of other games to play. 
South Africans have taken to Betgames like fish to water and have become one of the most popular betting for punters. Gbets has all the famous games from Lucky Numbers to the classic Spin The Wheel game. 
Review on Gbets checked the December 2, 2022 by SportyTrader with an overall score of 8.5 out of 10.