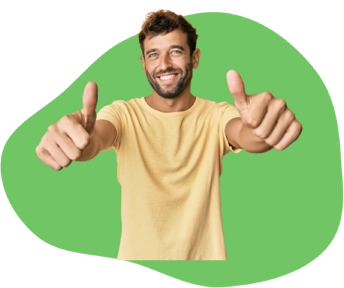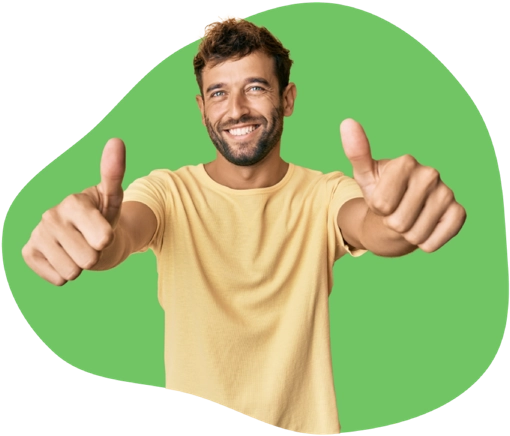 Offers you
Bonus up to :R3500
New customers only | Commercial content | 18+ age limit | T&Cs apply
Limited offer!
10Bet Review (South

Africa) in December 2023

Advantages

Wide range of sports events available

Easy-to-navigate website and mobile app

Attractive welcome and loyalty bonuses

Cash-out feature available

Disadvantages

No live stream of sports events

SEE THE OFFER

Attention South African sports betting enthusiasts! Allow us to introduce you to the newest and fastest-growing betting sites available to you - 10Bet South Africa! 

Join 10Bet by completing the simple registration form and claim the incredible welcome bonus on offer with no promo code required. You will find all the key information, as well as our rating of the bookmaker, in our 10Bet South Africa review below.

10Bet offers its customers an option of using its unique online betting site to place bets on any betting market, while all of the same features are also available on its easy-to-download mobile application.  

Based in Malta, 10Bet is fully legitimate and available to use with peace of mind across South Africa. The company and the 10Bet website are licensed with the United Kingdom Gambling Association, the Irish Gambling Authority, the Swedish Gambling Authority, and the Malta Gambling Authority. 

10Bet is quickly becoming a South African favourite by providing almost everything you could ask for in an online bookmaker, including an excellent welcome package to the value of R3500, which can be used on sports bets or casino games.  

Don't delay! Register with 10Bet in just a few clicks now. 
10Bet Global Rating

8.5/10
10Bet Bonus
10Bet is an online betting platform that offers a range of exciting sports and related betting options to its customers. Their welcome bonus package is one of the most generous in the industry, with two separate bonuses on offer for new users. The first bonus is a games bonus of 100% up to R3000 and 50 free spins on the popular slot game, Queen of Fire. The other bonus is a free sports bet bonus of 50% up to R500.
To claim the 10Bet bonus, users simply need to open a Bet10 account and make a minimum deposit of R50. Bettors are welcome to deposit amounts higher than the value of the bonus limit but should be aware that they can only receive the respective bonus up to the values specified in this review. No promo code is required to unlock the bonuses, as they are automatically allocated to new users upon making their first deposit. This makes the process of claiming the bonuses simple and straightforward.
The 10bet registration process is also simple, with users required to provide basic information such as their name, email address, and contact info. You will also need to confirm your identity by following the usual FICA verification method. Once registration is complete, you can make your first deposit and claim those awesome welcome bonuses.
It is important to note that users are required to bet their deposit amount once on either games or sports bets with odds of at least 1.50. This means that you can choose to use your 10Bet welcome bonus on either the extensive range of casino games on offer or on the wide variety of sports betting options available on the platform.
Before you get started, be sure to have a look at all the terms and conditions of the bookmaker and remember to only deposit and bet an amount that you can afford. 
Feel free to check out our 10Bet Bonus page for a full breakdown of all the information you will need regarding the welcome bonus. 
10Bet Overview
Site
Gambling licence
Site in English
Mobile app
R Minimum deposit
R0.01 Minimum bet
Bets
Live streaming
Football pool
Accumulator
Stats
Cash-out
Payment methods at 10Bet
| | | | | | |
| --- | --- | --- | --- | --- | --- |
| Method | Payment available | Minimum | Maximum | Cost | Delay |
| | | | | | |
| | | | | | |
| | | | | | |
| | | | | | |
| | | | | | |
| --- | --- | --- | --- | --- | --- |
| Method | Payment available | Minimum | Maximum | Cost | Delay |
| | | | | | |
| | | | | | |
| | | | | | |
| | | | | | |
While 10Bet does not have as many payment options as some of the more well-known bookmakers, they do accept all of the most common payment methods in South Africa, including accepting all major credit/debit cards as well as the most popular recharge vouchers. Customers that prefer EFT transfers will be glad to know that a 10Bet payment can be made using Ozow to ensure a safe and instant deposit directly from your banking app to your betting balance. 
The minimum amount that you can withdraw from 10Bet is R50 through most withdrawal methods, with the only exception being Zapper, which requires a minimum of R300. You can also choose an instant ATM withdrawal; however, this carries a maximum limit of R3000. 
In short, the bookmaker has a number of payment options available including:
Ozow
EFT
Voucher
E-Wallet
Register now!
10Bet Desktop Site
Online sportsbooks and betting sites are some of the fastest-growing and evolving industries globally, and 10Bet South Africa is packed with some of the most cutting-edge betting features available on the sports betting market in 2023.
The 10Bet website has been carefully developed to deliver a smooth betting experience and uses a cool palette of colours that are aesthetically pleasing to look at. When you enter the 10Bet site, the main carousel banner provides users with all the special offers and bonuses that 10Bet has on offer, followed by a menu of all your favourite sports betting events to choose from. 
Live odds are a major feature of the 10Bet site, and you can opt to place a wager directly on the homepage betting options, or expand a specific event to view the extensive betting markets available to you. There are also free live stats and several specials to assist you in finding a suitable market and increasing your chances of winning. 
Whether you're a seasoned punter or a newcomer to the online betting world, 10Bet South Africa makes betting an easy and enjoyable process.
What are you waiting for? Register with 10Bet today.
10Bet Online Rules
Online betting rules are invaluable to betting sites and customers alike. These rules ensure that the bookmaker can clearly explain the terms and conditions relating to its sports bets, bonuses, withdrawals, etc., and also helps you as a bettor by removing any uncertainty that may affect your chances of getting the most from what the site has to offer.
At SportyTrader, we strongly advise that bettors take a few moments to read and understand the terms and conditions to ensure that you do not lose out on the excellent bonuses on offer from 10Bet South Africa.  
10Bet's site is extremely easy to navigate, and they use simple language that makes it simple to understand, too. All of the company's rules, terms, contact, and license information are readily available at the bottom of their homepage. Simply scroll down on the homepage and click on the heading for the information you require. If you cannot find a specific piece of information or are still uncertain about any information you read, 10Bet's 24-hour chat consultants are at your service and will assist you with anything you require in a jiffy. 
Despite being a bookmaker, 10Bet South Africa prides itself on being a responsible and legal sports betting operator. Therefore, they actively promote responsible gambling and provide information and contact details for their Responsible Gambling page, which is aimed at educating customers on gambling problems and guiding them on how to self-exclude from 10Bet South Africa. 
Register now!
10Bet App
10Bet's mobile app is an excellent addition to its already impressive website, offering a user-friendly and smooth mobile betting experience. The app is designed to provide all the same functions as the website, including all bonuses, promotions, and additional features mentioned earlier in the review. This makes it a great option for South Africans who are always on-the-go but still want to enjoy all the benefits of the 10Bet platform.
Available for both Android and iOS devices, the 10Bet app can be easily downloaded from the Google Play Store or Apple App Store. The app is almost identical to the website version in terms of design and layout, which makes it easy to navigate for those who are already familiar with the website. The interface is intuitive and user-friendly, which makes it easy for users to quickly place bets on their favorite sports events.
Users can also download APK files directly from the 10Bet website. This makes it easy for users to download and install the app without having to go through the Google Play Store or Apple App Store. The links to the APK files are clearly marked on the 10Bet website, so you should have no problem finding them.
Register now!
10Bet sport: The Offer
South Africans love their football, and they are in for a treat with 10Bet. The company shares the same love for the beautiful game and has made it their main sports betting attraction, covering more than 60 countries and over 100 leagues from across the world. 
And it doesn't stop there. 10Bet users can also look forward to extensive tennis market coverage, including the ATP and WTA events, while local sporting events such as rugby and cricket are also well-catered for on the betting site and/ or mobile application.
With live in-play betting, you are able to find a sports event to place a wager on 24 hours a day!
While 10Bet South Africa does cover every popular sports and betting market, it is worth mentioning that there are a few notable exclusions, such as Formula 1 racing and golf tournaments. However, if those sports are not your cup of tea, then you will have no issue finding a suitable betting market on 10Bet.  
Which sports are offered on 10Bet?
Football
Basketball
Baseball
Ice Hockey
Tennis
Handball
American Football
Table tennis
Volleyball
Futsal
Beach Volley
Rugby League
Apart from the sports above, 10Bet also covers Rugby Union, eSports, boxing, darts, waterpolo, Aussie Rules. Within these sports categories, users are provided a wide range of competition coverage, particularly for football, with over 100 leagues and tournaments to choose from. 10Bet adds to its sports betting event list regularly, and special events such as the Olympics and World Cup betting are added closer to the start of those events. 
Types of Bets at 10Bet
Gone are the days when sports betting options were limited to traditional three-way bets. Modern-day bettors have access to a wide selection of sports and releted betting options that allow them to maximize their winnings and enhance their overall betting experience. 
One of the standout features of 10Bet is its bet builder feature, which is available for football matches. This feature allows users to create their custom bets by selecting from a range of different betting options. Users can select the outcome of the match, the number of goals scored, the number of corners awarded, and more. This feature is particularly useful for those who want to tailor their bets to specific matches or markets.
In addition to the bet builder feature, 10Bet also offers an accumulator feature that allows users to include different sports and bet types on one ticket. Users can combine bets from football, basketball, tennis, and other sports to create super accumulator bets.
Another popular feature of 10Bet is its handicap betting markets. This feature is particularly useful for maximizing wagers on the bookmakers' favourites. Handicap betting allows users to level the playing field by giving a virtual advantage to the underdogs. This means that users can place bets on their favorite teams while still enjoying attractive odds.
Finally, 10Bet offers a live in-play betting market, which allows users to place bets on live sports events as they unfold. This live bets feature is particularly useful for those who want to make real-time decisions based on the current state of play. Users can place bets on the outcome of the game, the next goal scorer, the next corner, and more with 10Bet live markets.
Register now!
Football Betting at 10Bet
Football betting is one of the most popular forms of sports betting, and for good reason. Football matches are played all year round, and with so many different leagues and tournaments taking place around the world, there is always something to bet on with 10Bet.
With over 60 countries and over 100 leagues covered, 10Bet offers an incredible range of betting options for football fans. No matter which country your football match of choice is being played in, 10Bet is more than likely to cover it. Users can prepare to place bets on matches from leagues as diverse as the English Premier League and Spanish La Liga to continental tournaments such as the Euros or AFCON.
In addition to its comprehensive coverage of international football leagues and tournaments, 10Bet also offers South African football betting market coverage, including the Premier Soccer League, the National First Division, and the Nedbank Cup.
For those who prefer long-term and outright football betting options, 10Bet also offers a range of options. Users can place bets on who will win the league or tournament, who will be the top goalscorer, or who will win individual awards. These long-term and outright bets can provide excellent value and are a great way to stay invested in the outcome of the league or tournament throughout the season.
From traditional bets such as totals, handicaps, and correct scores to more exotic options like Asian handicaps and first goalscorer bets, there is a market for every type of sports bettor at 10Bet South Africa. 
Get some of the best football odds at 10Bet now!
Rugby Betting at 10Bet
Whether you're a fan of local rugby tournaments in South Africa or international tournaments, 10Bet covers them all.
For South African rugby fans, 10Bet offers coverage of all major local rugby tournaments, including the Currie Cup, Super Rugby, and the Vodacom Cup. Rugby fans can place bets on their favorite teams, whether it's the Bulls, Sharks, Stormers, or Lions, and enjoy the thrill of the game with the added excitement of betting.
10Bet also covers all major international rugby competitions, including the Rugby World Cup, the Six Nations Championship, and the Rugby Championship. With the Rugby World Cup around the corner, fans can get behind their team by betting on them with 10Bet. 
In addition to its comprehensive coverage of rugby tournaments, 10Bet offers extensive rugby betting market coverage. Bettors can place bets on markets such as the match winner, the handicap, the total points, the first try scorer, and many more. 
Place your rugby wagers with 10Bet today!
Live Betting at 10Bet
If you're looking for a fast-paced and exciting betting experience, 10Bet's live in-play betting feature is a must-try. 
Live in-play betting is a popular form of sports betting where bettors can place bets on matches or events that are already underway. This type of betting allows for more informed decisions and adds an extra level of excitement to the betting experience. With 10Bet's live in-play betting feature, bettors can place bets in real-time, as the game unfolds, and take advantage of shifting odds and market trends.
In addition to just live sports betting, 10Bet also offers live betting games, such as blackjack and roulette, with interactive lobbies and dealer chat for a more immersive betting experience.
Meanwhile, to assist with your betting decisions, 10Bet also provides live sports match updates and stats. These updates and statistics allow bettors to make informed decisions based on current match situations and past performance, giving them an edge when placing their bets.
Register now!
What's Good about 10Bet
When it comes to online sports betting, there are many options available in the South African market. However, there are several things that make 10Bet stand out from the crowd.
Firstly, the speed of the site is excellent. The site and app are fast and responsive, allowing users to navigate quickly between markets and place bets with ease. This is essential for any online betting site, as slow loading times and lag can be frustrating for users and lead to lost bets.
Secondly, the sign-up process is simple and straightforward. Creating an account with 10Bet is quick and easy, requiring only a few pieces of personal information. Once you have registered, claiming the welcome bonus is just as easy. Unlike some other betting sites, there is no need to enter a promo code to claim the bonus, as it will be automatically allocated to you once your account is verified and you make your first deposit.
Thirdly, 10Bet is relevant to its market. As a South African-focused online sports betting site, 10Bet covers sports and games that South Africans know and love. This includes local football leagues, rugby tournaments, and other popular sports. The site also offers a variety of games and slots, including titles from popular providers like Microgaming and NetEnt.
Another good thing about 10Bet is their bet builder feature for football, which allows users to create custom bets by combining multiple outcomes into one bet. This can be a great way to increase your potential winnings and add an extra layer of excitement to your betting experience.
Lastly, 10Bet offers excellent customer support. The site has a comprehensive FAQ section that covers many common questions and issues, and if you need further assistance, you can contact the customer support team via live chat, email, or phone. The customer support team is available 24/7, and the response times are typically good. 
10Bet Promotions
10Bet South Africa offers some of the best promotions in the South African online betting industry. Once you're signed up, you'll be able to take advantage of the "Epic Welcome Package", which includes a Games Bonus of 100% up to R3,000, a Sports Free Bet of 50% up to R500, and 50 Free Spins on Queen of Fire. This welcome package is the perfect way to start your online betting journey on 10Bet.
As a member of 10Bet, you can also take part in the "Level Up" promotion, which rewards you with Multiply Rewards that can be used to purchase a variety of bonuses from the marketplace. There are also mystery prizes available for each level you increase.
If you happen to experience net losses from the wide range of betting games, you are entitled to a 15% refund up to R1,000 on the following Monday through 10Bet's cashback bonus. This promotion is the perfect way to recover from losses and get back in the game.
In addition to these promotions, 10Bet has as many as 13 promotions available in December 2023, which include huge sums of daily and weekly cash prizes. These promotions are constantly changing, so be sure to check the promotions page regularly to stay up to date on the latest offerings.
In order to claim these promotions, simply sign up for a 10Bet acount and make your first deposit. The welcome bonus amount will be automatically allocated to you, and there is no the need for a 10Bet promo code. For other promotions, simply opt-in to the promotion on the promotions page and start betting.
Register now!
10Bet Cash Out
The cash-out function is an important feature of online sports betting and is available on the 10Bet site and mobile app. This feature allows bettors to take control of their bets and potentially lock in profits or minimize losses.
The cash-out function is important because it enables players to adjust their bets in real-time based on the current state of the game or event they are betting on. It is particularly useful when a bet is winning, but the player is unsure if the outcome will change or if they want to secure a profit before the end of the game. It is also useful when a bet is losing, and the player wants to minimize their losses by cashing out before the final outcome.
The cash-out function is also easy to use. Players can simply click on the cash-out button, and the system will automatically calculate the amount they can receive based on the current state of the game and the original bet. This feature is available for a variety of sports, including football, basketball, tennis, and more.
Register now!
10Bet Customer Service
10Bet's customer support is available 24/7 to ensure that you always have assistance, no matter what time of day or night it is. This level of availability is essential, especially when it comes to sports betting, as events can happen at any time, and you may need assistance urgently.
In our comprehensive review of 10Bet's customer service agents, we found they are highly trained and knowledgeable, and they strive to provide you with quick and efficient assistance. Whether you have a question about a bet, need help with a technical issue, or just want some general information, the customer service team is there to help you out.
In addition to providing solid customer service, 10Bet also has an FAQ section on its website. This section includes answers to many common questions, such as how to register an account, how to place a bet, and how to make a deposit or withdrawal. The FAQ section is a valuable resource that you can use to find answers to many questions quickly without needing to contact customer service.
However, if you do require further assistance, you can also reach out to 10Bet via email or phone. Here's the information you'll need: 
Phone: +27 10 746 1093
Email: support@10bet.co.za
Register now!
Security: 10Bet, a reliable website
When it comes to online betting, reliability is non-negotiable. Players need to feel safe and secure when depositing funds and placing bets, and they need to know that their personal information is being kept safe. In this regard, 10Bet stands out as a highly reliable online betting platform.
One of the key factors that contribute to 10Bet's reliability is the fact that it is licensed by several well-respected regulatory bodies, including the United Kingdom Gambling Association, the Irish Gambling Authority, the Swedish Gambling Authority, and the Malta Gambling Authority. These organizations are responsible for ensuring that online betting platforms are operating fairly and transparently, and that they are taking adequate measures to protect their users.
In addition to being licensed by these regulatory bodies, 10Bet is also deeply committed to safeguarding the privacy expectations of its users. In compliance with the Protection of Personal Information Act 4 of 2013 ("POPIA"), 10Bet ensures that all user data is handled with the utmost care and attention. This includes implementing strict security measures to prevent unauthorized access to user data, as well as regularly reviewing and updating its privacy policies to ensure that they are in line with the latest industry standards.
As an added layer of security, 10Bet South Africa requires FICA (Financial Intelligence Centre Act) registration to verify betting accounts. This means that users must provide certain identifying information, such as their name, address, and ID number, before they are able to place bets on the betting platform. This process helps to prevent fraud and money laundering, and also ensures that all users are playing on a level playing field.
Sign up with 10Bet here!
Registering with 10Bet
Registering with 10Bet follows a fairly standard process when compared to other bookmakers in South Africa. If you're new to online betting, there is no need to stress this. The registration process is similar to any online registration form, with the only minor twist being the FICA verification, which we will explain below in this 10Bet sportsbook review. 
Here's what you can expect during the registration process: 
Visit 10Bet's website and click on the green 'Join Now' button in the top-right corner
Complete the short registration form
Complete the CAPTCHA verification
Verify your account
Complete your FICA verification
Make a deposit and claim your bonuses
10Bet: How to open an account at 10Bet?
Let's take a closer look at those steps in case you are still not sure about what to do:
1. Visit 10Bet's website and click on the green 'Join Now' button in the top-right corner
Start your registration by clicking here, and you will be redirected to 10Bet's registration page in seconds. You can also opt to visit the 10Bet site directly and click on the green button in the top-right corner of the screen labelled "Join Now". 
2. Complete the short registration form
There are just seven pieces of information required by you to register an account with 10Bet South Africa. The information is very basic and includes your name, contact information, etc. Be sure to double-check all the information before you submit it. 
3. Complete the CAPTCHA verification
Once you've completed adding your personal details, you will need to complete the CAPTCHA verification. This is very similar to any other website and generally requires you to choose specific images from several options. 
4. Verify your account
Next up, an SMS containing a code will be sent to the mobile number you provided during registration. You will need to input the code in the space provided on the registration page. 
5. Complete your FICA verification
FICA verification is a standard practice among South African betting sites, and it involves the user needing to upload specific information to validate their citizenship, among other legal requirements. All you will need to do is upload a copy or image of your ID or passport, together with proof of address, which is usually an existing utility bill or bank statement. Once you upload the relevant information, 10Bet will verify this information and alert you as soon as this is done. 
The FICA registration is usually completed within an hour or two of submission, but you are welcome to inquire as to the progress of your verification via the customer support channels we discussed earlier in the 10Bet sportsbook review. 
6. Make a deposit and claim your bonuses
Welcome to 10Bet South Africa! You are now a fully verified and active user of 10Bet. All that's left for you to do now is make your first deposit, and your welcome bonus will be allocated to you automatically. 
Ready to place your first bet with 10Bet? Register now and start placing your bets right away. 
Frequently asked que

stions about 10Bet

Without a shadow of a doubt, 10Bet is fully legitimate. They are licensed by several well-respected regulatory bodies, including the United Kingdom Gambling Association, the Irish Gambling Authority, the Swedish Gambling Authority, and the Malta Gambling Authority.

The simple answer is, sometimes! Admittedly, in our 10Bet review, we noticed that 10Bet sports and related online betting odds were slightly lower than some of its competitors. However, as with any sportsbook, odds are updated live, and it may just be a case of timing it just right to secure higher odds.  

Thanks to the variety of withdrawal methods available at 10Bet, users can opt for an ATM withdrawal, which is immediate, but does carry a limit of R3,000. EFT withdrawals have no limit, but do take between 24 to 48 hours to clear.

Ready to win with 10Bet South Africa? Sign up now and take advantage of those incredible welcome bonuses right away!

REGISTER!

Review on 10Bet checked the 09 December 2023 by SportyTrader with an overall score of 8.5 out of 10.