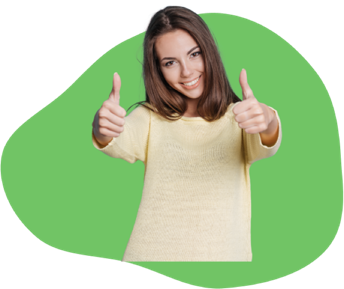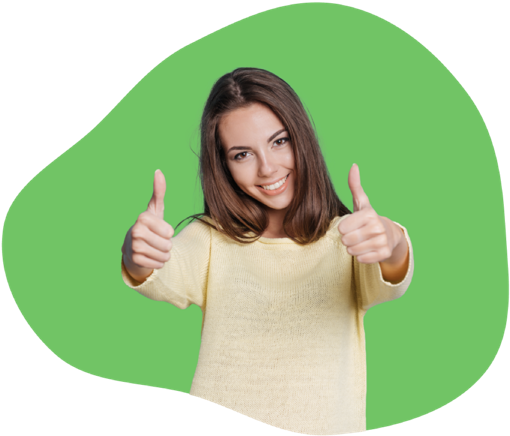 Offers you
Bonus up to :R1000
Limited offer!
Bet.co.za
Bet.co.za: Our opini

on

Great Welcome Bonus

Excellent promotional offers

Widely recognized brand

Superb features like Bet Builder and Cash Out

Limited customer service hours

SEE THE OFFER

BET.co.za is a great modern looking site that welcomes you with an excellent welcome bonus so click on one of the links on this page and register today. When you register you can claim a first deposit match of up to R1000 and when you use the promo code STYVIP then the Welcome Bonus is doubled to an incredible R2 000.

Don't hesitate to join BET.co.za today as the Welcome bonus of up to R2 000 is available and best of all it is just the beginning of great promotions and other market leading benefits.

BET.co.za has taken their South African online betting market by storm after it was launched in 2010. The FIFA World Cup gave rise to the local online betting industry and one of the leaders since its inception has been BET.co.za. Their welcome bonus is one of the best at the moment as you can get a first deposit match of up to R2 000 when you use the promo code STYVIP. 

There is a vast array of different sports to bet on and if sports betting is not for you then there are over 30 casino games to bet on. This great site can be enjoyed by registering today. Simply follow one of the links on this page to the BET.co.za site.
Rating

9/ 10
Bet.co.za Bonus
Withdraw : 6 x Rollover of Bonus. Bet minimum odds of 1.7 for single bet, 2.2 for multiple bet
SEE THE OFFER
The competition for new players on the online betting market is more competitive than ever before. There are new bookies popping up all the time so the task of getting new players has become more difficult. The welcome bonus remains the most appealing form of attraction for new players. There are also other factors like the odds offered by a particular bookie but the welcome bonus remains the best way to get new players. 
BET.co.za offer new players an excellent welcome bonus and if you use the promo code STYVIP then you can double the original bonus. You are initially given a 1st deposit match of up to R1 000 but when you use thе promo code when making your first deposit that offer increases to a 1st deposit match offer of up to R2 000. All you need to receive this great off is to register today and follow these easy steps. 
Once your account is created you need to deposit a minimum of R50 and up to maximum of R2 000 to qualify for the welcome bonus. You need to make certain that you use the promo code STYVIP when you making your first deposit otherwise the welcome bonus will only be a maximum of R1 000.
Once the above process is completed and you make your first deposit, the bonus equal to your deposit will be credited to your account. As with all welcome offers there are terms and conditions attached to the bonus. The bonus amount must be wagered 6 times. Bets must be taken with single bets having a minimum odds of 7/10 or 1.70, Multiple Minimum Odds of 12/10 or 2.20 and each leg must be 2/10 or greater prior to bonus funds and associated winnings becoming withdrawable. Bonus wagering must be completed within 30 days of your first deposit. Failure to complete the wagering requirement within this timeframe will result in bonus and associated winnings being forfeited.
All promotions offered by online bookies come with a set of terms and conditions to ensure players do not manipulate the system. To ensure that you do not risk missing out on this generous welcome offer, be sure to read all these conditions attached to the offer. No withdrawals can be made before all the conditions of the offer have been met. The welcome bonus offer is a stand-alone offer and cannot be used in conjunction with any other promotions offered on the site.
The welcome bonus is a fantastic gift to you when you join BET.co.za and the fun starts as soon as you register. Follow one of the links on this page and join BET.co.za today.
Bet.co.za in short
Site
Gambling licence
Site in english
Mobile app
50 Minimum deposit
1 Minimum bet
Bets
Live streaming
Football pool
Accumulator
Stats
Cash-out
Payment method
Payment available
Cost





Payment method
Payment available
Cost





REGISTER!
The facts of joining a great site like BET.co.za are that you will always have fantastic features and promotions available to you. These are not the only benefits offered to you. You can be assured of having the widest range of sports to bet on 24/7. Markets are in depth especially for the major sports and BET.co.za offers you great odds that can rival any bookie on the market. It is impossible to list all the available benefits but an excellent idea is to read the terms and conditions of the site as all promotions and features are explained in great detail. This page can be found at the bottom of the home page in the footer. You can read about the different types of bets like live betting and features like Bet Builder. You can also find the rules of the various sports on this page.
BET.co.za Description
Launched in 2010, BET.co.za is one of South Africa's more established online bookmakers. It's registered to a company by the name of BET.co.za Online and is licensed by the Western Cape Gambling and Racing Board licence so you can be assured this site is 100% legit. There are currently over a 1000 different markets available for you to bet on every day. The football betting that's available must rank as one of the most comprehensive coverages on the market. All betting markets are available 24/7.
BET.co.za has taken the needs of the local punter to heart and has made the site very user-friendly and if you are an experienced punter or new to betting, you will not encounter any problem. Don't take our word for it, join BET.co.za and enjoy the experience.
Collect your BET.co.za bonus now!
Methods of Payment
Making a deposit at BET.co.za is a breeze and there are many options available to you. The common EFT method of paying through your credit card is available. These methods require a minimum deposit of R50. BET.co.za also has the voucher method of payment available in the event of you not having a bank account. The best news with the voucher is that you can top up from as little as R10 and that your account is instantly credited. 
The only currency accepted at BET.co.za is the South African Rand (ZAR). Please note that there are varying times associated with the different types of payments. Credit card payments could take a day or two to reflect in your account. If you have a banking app then the quickest form of payments is through the OZOW method as it is instant. 
All withdrawal options are free of charge. Withdrawal times vary according to the method used - Visa and Mastercard take 2-5 days.
Conditions for Withdrawals 
BET.co.za does not accept requests for withdrawals made by telephone or email. Notices for Withdrawals can only be made via the Website. Withdrawals shall only be made to credit cards and other financial instruments which have already been verified and from which deposits have been affected into your User Account. Withdrawals from a Player Account are made through payments addressed to the Account Holder or transferred to a bank account held in the name of the Account Holder, as advised by the Account Holder. Whenever possible, BET.co.za will restrict withdrawals to be made only to the same account utilized by the Account Holder to make deposits.
Withdrawal Methods 
Bet.co.za withdrawal methods are quick and easy to use and are classified into e-wallets, card payment solutions, and bank to bank transfers. You can also use EFT, which comes with a minimum withdrawal limit of R50. On the other hand, transaction time at Bet.co.za  is quick, with most withdrawals being processed within 24 hours but Visa and Mastercard could take  2-5 days.All withdrawal options are free of charge. Withdrawal times vary according to the method used. 
BET.co.za Desktop Site
The new BET.co.za website is great on the eye as you enter the site and is very user-friendly. We are big fans of the navy blue and orange colour palette, which is aesthetically pleasing and inviting to punters. The homepage carousel brings the new BET.co.za site to life and helps punters quickly see what's on offer at a glance. It does a great job of drawing users into the site with Promotions, Features and Upcoming Matches at a glance.
The site is easy to navigate, you can explore the site using the various links provided in the header, while the homepage also displays all the events currently in-play in a wide variety of sports.
BET.co.za App
BET.co.za has discontinued their app so they no longer have a dedicated app. They have decided to upgrade their mobile version and we have to say that their mobile version is better than most betting apps on the market. On the mobile version the speed is superb and makes it ideal for live betting. 
All the features of the main site are available and all the promotions are also visible. The mobile version is designed for iOS, Android and Windows. You can bet anytime of the day or night with their great mobile version.
Bet.co.za Online Rules
The importance of knowing the setting rules set by an online bookie cannot be overstated as the worst possible situation is when you think you won big only to realize that you misunderstood the rules of that particular feature or promotion. You don't want to lose your hard earned cash due to a technicality. 
The terms and conditions page on the site, which we have mentioned is located in the footer, outlines all the rules associated with various betting markets and sports events. 
Every rule and feature is explained on the site so you can be well acquainted with the new site. It's important to remember that every bookie has their set of rules and never assume that the rules will be the same from bookie to bookie. The different types of bets like the Chain and System bets are explained in full. The features like Cash out and the exciting Bet Builder are also explained in full to punters. 
BET.co.za has a wide range of sports and it's good to know the rules associated with each sport. You may know the rules and betting offered on the popular sports like football and tennis but may not know all the rules about a more obscure sport like squash or volleyball. Reading the terms and conditions can really benefit you if you fancy a bet on these sports. 
In addition, information related to deposits and withdrawals, extra bets and the site's Privacy Policy can all be found on this page. So if you are unsure of anything related to your new betting site, then the terms and conditions page is your library to betting rules and you will find clarity on any topic.
Collect your BET.co.za bonus now!
BET.co.za Sports: The Offer
The coverage and markets available to punters at BET.co.za is unbelievable. They have over 30 different sport markets that include all the sports that you can think of. They obviously have all the major sports like football, tennis, rugby and cricket indepthly covered while they also cover the smaller ports like darts and Water Polo. If you are interested in politics, well now you can bet on it at BET.co.za. Their sportsbook also covers the Academy Awards so you can test your knowledge of the movies by betting on it.
Sports covered by Bet.co.za
Basketball Baseball Cricket Ice Hockey Golf Handball Cycling Tennis Volleyball Horse Racing Football Rugby American Football Olympic Games Futsal Table tennis
In addition to these sports, Bet.co.za also allows you to bet on other sports such as boxing, darts, curling, triathlons, snowboarding, water polo, Academy Awards, MMA, motorsport, snooker, virtual horse racing, NASCAR, politics, Aussie Rules Football, bandy, lacrosse, squash.
Types of Bets at BET.co.za
In recent years the online betting market has been revolutionised, first with the introduction of live betting and then followed by a host of new innovative types of bets. In the past punters were mainly restricted to the traditional three way betting of home, away and the draw. Nowadays these bets are the least popular as the accumulator bets in particular have grown exponentially.
BET.co.za has not missed a beat when it comes to the different types of bets available. They reward players that take the accumulator with an Odds Boost of up to 50%. You can include selections from any sport including all leagues, competitions, and betting markets. You place your selections and the amount of extra cash you could win is shown instantly on the bet slip. Here's how it works: Choose at least two pre-match selections at minimum odds of 2/10 (1.20) per selection. Your potential winnings are enhanced automatically with up to 50% extra.
BET.co.za also has great features like the Bet Builder. This feature allows you multiple bets on a single match. It is currently only available for football and basketball. You can quickly customise your football and basketball bets into unique and exciting multiples. Add up to six selections on to your bet slip to fully utilise your betting experience. Offering an unrivalled range of additional markets to add onto your original bet in just one tap, Bet Builder gives you quick and easy access to combine match betting with goalscorer, corner, bookings and goals markets so don't hesitate to start building your bet.
The accumulator bets are the most popular as punters can win huge sums of money. As always when there is huge potential to win there are also huge risks involved. There is nothing more frustrating than when the last leg of your selection loses and thus the ticket is a losing one. BET.co.za has tried to help soften the blow by returning your stake of up to R100 if your accumulator loses by one leg. 
You will often encounter a match where a heavily favoured team is playing a much weaker opponent and this bet may have odds of 1/100 on the favourite winning. In the past there was no reason to bet on this match but the advent of Handicap betting has thrown new light on a match like this. The favoured team may have a handicap of -2 meaning that team must win the match by 3 or more goals. No longer is there a boring match with Handicap betting.
Ante Post betting, gambling on future events, is also offered by BET.co.za. Ante Post events are generally not due to take place for a number of years; an example of this may be the Olympic Games 2024. The odds on these types of bets are generally very good as there are many other factors that could influence a team's performance like injuries to key players.
Collect your BET.co.za bonus now!
BET.co.za Football Betting
Football is obviously the favourite sport in the country and in the world with plenty of betting markets available for football punters from around the globe. Football leagues from all over the world are covered with promotional features available on the most popular leagues namely our local PSL, EPL, La Liga, Serie A and the Bundesliga. The major competitions like the World Cup, Euro champs and the Champion League from around the globe are also available to bet on. 
There are numerous features and special bets available on every match. BET.co.za football coverage will have every football punter smiling from ear to ear as they are one of the premier online bookies offering the largest sportsbook with regard to football. There are over a 1000 betting markets available just for football.
One of the biggest changes with football betting is the number of different bets available in one match. There are well over a hundred possible bets in a single match and this includes match events like will either team strike the crossbar during the game or which team will receive more yellow cards. If you can think of a possible scenario in a match then you will find a bet for that event. 
The sheer number of football leagues and matches that are covered will keep football punters on their toes all the time. Betting is available on football 24/7, so register today at BET.co.za and start enjoying the fun.
Live Betting
In the past punters rushed to get their bets in before the match but now live betting is the most exciting way to bet on a match. Markets are constantly changing as the match progresses, for example an injury to a key player will see the odds on that team lengthen while a goal for a team will instantly see their odds on the win shorten. Live betting will keep you riveted to your seat until the final whistle.
BET.co.za has live markets available for all sports and not just for football. Whatever your sport preference you can join the action. Basketball punters are in for a real treat as the live betting covers markets like which team will score the next 3 pointer or will the next attempted 3pointer be successful. 
The cricket punters have not been forgotten as numerous T20 leagues from around the world have made live betting a necessity. There are hundreds of markets available and literally every ball bowled can be betted on. You can bet on whether the next delivery will be a dot ball or will it be a boundary. This level of excitement was never reached before in any form of cricket. 
You can follow all the live action with BET.co.za on their match tracker so you are never far away from the action. The best part of live betting is that you can bet according to the match situation which is constantly changing.
Collect your BET.co.za bonus now!
What's Good about BET.co.za
There are numerous advantages of opening an account at BET.co.za and we will start with the simplified registration process that will take two minutes to complete. Once your account is created you are ready to receive the great welcome bonus. 
The bonus is super easy to access and you get up to a R2 000 1st deposit match offer when you use the promo code STYVIP. There are a multitude of other features and promotions available to new punters so head on down to the BET.co.za site and check out the Promotions page.
BET.co.za Promotions
The welcome bonus is just one of many other promotions available to players at BET.co.za. We will look at some of the other promotions that you can also enjoy. Local punters love betting on the local PSL football league and now you have more reason than ever to take an accumulator on the local league.  If your selection has five or more teams and the bet is a losing one then BET.co.za will return 50% of your stake up to R100.
Punters that fancy betting on the English Premier League you have not forgotten. Bet R1 000 or more on the EPL and receive a bonus of R100 regardless if your bets win or lose. 
You can visit the Promotions page on the BET.co.za site to see all the great promotions that are available. The promotions page tab is on the top left of the homepage. You can also check our promotion page of BET.co.za in detail.
Cash Out
This feature is starting to become more common with online bookies but BET.co.za was one of the leaders in offering Cash Out. This allows the punter to cash out a bet midway through the selections especially if you are not confident of your remaining teams winning.
The Cash out feature is available on pre match and live betting. This feature allows you to be in control of your bet and to cash out your ticket before the matches are completed. You would rather have the percentage of your stake or winnings paid out than losing the entire bet. 
This feature cannot be used on your free bonus bets. There are other conditions attached to this feature and can be found under the terms and conditions page.
BET.co.za Customer Service
BET.co.za can be contacted through a variety of options that include live chat, telephonic support and email. They recently added WhatsApp to their communication methods. They are on hand to assist you with everything from the rules about the bonus to any technical problems that you may encounter. 
Sports betting is taking place 24/7 and there should be assistance available for players around the clock. This is an area that BET.co.za can look at improving as they only have limited hours for their telephonic service and their live chat. 
They have a very comprehensive terms and conditions page and you may want to read through this page and if you still need to contact customer support and you make use of any one of the above communication channels for any more serious issues, there are also a number of options available to you by email:
For General Queries: support@BET.co.za
Deposit Support: deposit@BET.co.za
Withdrawals Support: withdrawals@BET.co.za
You can also reach BET.co.za by phone with the number 0861238000
Collect your BET.co.za bonus now!
Security: Bet.co.za, reliable and legal
As mentioned earlier Bet.co.za are licenced by Western Cape Gambling & Racing Board, Registration Number: 2010/005430/07 They aim to provide you with a fun and entertaining betting experience, but all your security and privacy is just as important. This sharing and processing may also be required in order to comply with a particular legal or regulatory obligation, for example in relation to their legal obligation to properly identify and verify their customers in terms of FICA, they may use third-party electronic database providers such as credit reference or identification verification agencies. All your personal information is safeguarded by encryption software and firewalls. They have often in the media showing off their brand when punters win big therefore they are trusted and respected on the local betting scene
Registering With BET.co.za
To enjoy all the great bonuses and benefits available to you at BET.co.za all you need to do is register. The registration process is very simplified and will take you just a few minutes. Its time well spent when you consider all the excellent benefits you will receive once you log onto the BET.co.za site you click on the green Join Now button on the top right of the page. After you click on this button you will be directed to a pop up page which is the registration form. Simply fill in the following details:
Full Name 
Date of Birth
ID number
Email address and your home address 
Source of Funds for gambling
Password
Once all your details are submitted all you need to do is verify your account with your FICA documents.
BET.co.za Sign-Up: How to open an account
To begin the registration process, simply follow one of the links on this page to the BET.co.za site. Once on the site look out for the green Join Now button. Click on this button and a pop up registration form will appear. Complete the form by filling in all the required information. 
Once the above process is complete you will need to submit FICA documents to verify your account. You will need to submit your ID or driving licence as this is required to ensure that you are the legal age to gamble. When you are ready to deposit funds you need to enter the promo code STYVIP to receive the first deposit match offer of up to R2 000. If you don't enter the promo the maximum welcome bonus will be R1 000.
Once the deposit is made your account will be credited with the bonus of up to R2 000. Remember to adhere to the terms and conditions of the bonus or you risk losing the bonus. Read our BET.co.za bonus review for all the details. 
BET.co.za: What alternatives are there to betting on sports?
If sports betting is not your fancy then BET.co.za has an extensive range of casino and live games for you to enjoy. There are 30 casino games available and includes all the popular games like Blackjack, Roulette and Poker. The great news is that you can use your welcome bonus on the casino games as well.
Review on Bet.co.za checked the December 2, 2022 by SportyTrader with an overall score of 9.0 out of 10.