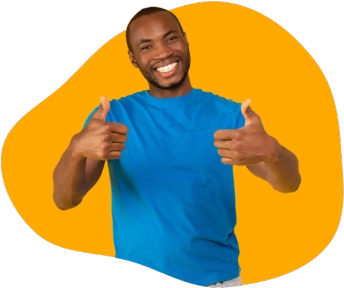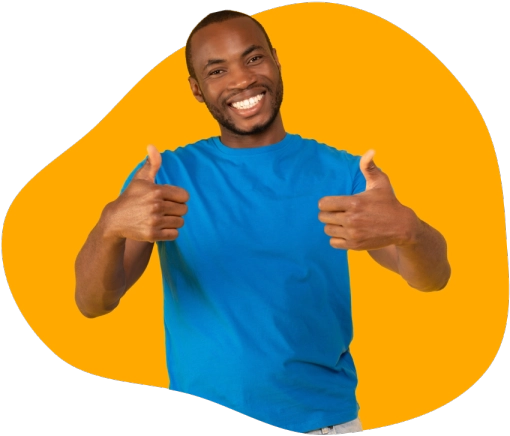 Offers you
Bonus up to :R3000
New customers only | Commercial content | 18+ age limit | T&Cs apply
Limited offer!
Yesplay Bonus in Dec

ember 2023

Best bonus : R3000

Type of bonus : Deposit bonus

Withdraw : No conditions
The YesPlay Sportsbook Sign-Up Offer
Signing up for YesPlay is a simple process and can be done in a matter of minutes. To sweeten the deal, YesPlay goes a step further than many of its competitors by offering its newly registered customers an amazing bonus that matches 100% of their first deposits up to R3000. Claiming the bonus does not require the use of a promo code, and your bonus will be allocated to your account as soon as you successfully top up your account for the first time. 
Register now
How to get the YesPlay Welcome Offer?
YesPlay has one of the shortest registration processes of any bookmaker in South Africa because you can opt to auto-fill your application using your existing Facebook, Google, or Apple account. Once you complete the simple registration process below and make your first deposit, your bonus will automatically be allocated to your account.
Registering with YesPlay is as easy as counting from 1 to 5. Here's what you can expect the process to entail: 
Click on the 'Register Now' button
Enter your phone number
Fill in the registration form (or use the autofill function)
Complete your FICA verification
Make a deposit and claim your bonuses
How to register with YesPlay?
Let's get you on your way to registering your account with YesPlay and claiming that incredible bonus. Here are the steps and an explanation to get you going. 
1. Click on the 'Register Now' button
You can start your registration by clicking here, which will redirect you to YesPlay's registration in the blink of an eye. You can also opt to visit the YesPlay site directly and click on the button in the top-right corner of the screen labelled Sign in/ Sign Up. 
2. Enter your phone number
This is a mandatory step and is used by YesPay to verify that you do not have an existing account with them and to ensure that you receive that excellent welcome bonus we discussed earlier. Your mobile number will also be automatically set as your default username because it is unique to you; however, you can change it at a later stage if you choose to. 
3. Fill in the registration form (or use the autofill function)
Compared to some bookmakers, YesPlay asks for far less information and aims to collect only what is required to safely verify you as a valid South African citizen. You will be required to provide very basic information such as your name, address, date of birth, and ID number. If you are a verified user on Facebook, Google, or Apple, then you can choose to use those login details to complete your registration with one easy click. No YesPlay Promo code required.
4. Complete your FICA verification 
FICA verification is a standard practice among South African betting sites, and it involves the user needing to upload specific information to validate their citizenship, among other legal requirements. All you will need to do is upload a copy or image of your ID or passport, together with proof of address, which is usually an existing utility bill or bank statement. Once you upload the relevant information, YesPlay will verify this information and alert you as soon as this is done. 
The FICA registration is usually completed within an hour or two of submission, but you are welcome to inquire as to the progress of your verification via the customer support channels we discussed earlier. 
5. Make a deposit and claim your bonuses
Congratulations! You are now a fully verified and active user of YesPlay. All that's left for you to do now is make your first deposit, and your 100% first deposit bonus will be allocated to you immediately. Easy-peasy!
YesPlay Bonus sign-up terms and conditions
Now that you're on your way to claiming your bonus from YesPlay, there are a few terms and conditions that you need to be aware of to ensure that you can enjoy your additional funds without issue. 
First up, we'll cover the basics. In order to qualify for the bonus, you need to be a first-time customer of YesPlay. YesPlay will verify your identity and related information to ensure that this is your first registration with them, and they will inform you once your registration is accepted. 
Next, you should be aware that the minimum deposit amount required to activate the bonus is R20, and the maximum is R3000. This means that if your first deposit is less than R20, it will not count toward the bonus requirement. In terms of the maximum amount, you are welcome to deposit any amount that you choose; however, you will only receive a maximum bonus of R3000. So, for example, if you deposit R6000, you will only receive R3000 in bonus credit since that is the maximum bonus threshold. 
Another important factor that you should keep in mind is that your first deposit needs to be made within 7 days of registering your YesPay account. If you do not make your first deposit within 7 days, you will still be allowed to make deposits at a later stage and use your account as normal, but you will not receive the bonus as the time limit would have elapsed.
Deposits can only be made using the following methods: 1Voucher, aCoin, Credit/debit card, OTT Voucher, Kazang, BluVoucher, OZOW, SnapScan, Zapper, SCode, or OZOW Capitec Pay. Using any alternate method to deposit will not be eligible for the bonus. 
Now let's discuss the wagering requirement. YesPlay's wagering requirement is 8x, meaning that you will need to wager an amount equal to eight times the sum of the amount deposited and the bonus amount. The minimum odds for your bet to be deemed eligible is 1.70 or greater, and this can be used on anything from live sports to casino games. 
The final bit of information that you need to know is that only fully settled bets (i.e., bets that have a confirmed result, such as a win or loss) will be counted toward the wagering requirement, and the 100% deposit bonus cannot be used in conjunction with any other bonus or promotion that YesPlay provides. 
For more information on YesPlay Sportsbook, check out our comprehensive YesPlay review.
Our tips on how to use your YesPlay bonus
The YesPlay bonus is a fantastic incentive provided at no additional cost, and it could give you that extra bit of room to explore the different sports and casino games without using your own cash right away. However, it's strongly advised that you take a moment to understand the rules relating to how to use the bonus correctly, which will help you avoid any issues later on. 
Remember, the minimum deposit is R20, and the maximum is R3000. You will have to make the first deposit within 7 days of registering, or your bonus will be forfeited. Finally, pay attention to the wagering and odds requirements. The wagering requirement is 8x, and the minimum accepted odds is 1.70. 
If you're not familiar or comfortable with placing bets on sports that you are not too confident about, take a look at the extensive list of casino and slot games on offer at YesPlay for a quicker way to reach the wagering threshold. 
Getting the YesPlay welcome offer step-by-step
As you probably realize by now, getting the welcome offer is extremely simple, provided you adhere to the requirements we've explained above. However, to give you a further helping hand, here is a quick checklist of the do's and don'ts to receive your welcome bonus. 
What to do
Most importantly, ensure that when you are registering with YesPlay, all the information you provide is 100% accurate and that you complete the FICA registration. Failure to do so will result in your registration being unsuccessful, and you will not be able to receive the welcome bonus. 
Once your account is registered, make your first deposit as soon as possible. It's easy to get caught up with life and forget to do this, but remember, after the seven-day period, your bonus falls away.
Receiving the bonus does not require a promo code or any special action apart from making your first deposit successfully. 
Take a moment to familiarize yourself with all the additional terms and conditions of the bonuses, such as the wagering and minimum odds requirements. This will also allow you to plan out your bets and give you the best chance of success. 
To give you a slight advantage, head over to SportyTraders sports predictions and take a look at our expert analysis covering a variety of sporting events that are featured on YesPlay's site. 
What not to do
Gambling is a tricky business, and it's much more fun when it is controlled. Only ever expose yourself to what you can comfortably afford, and never pin all your hopes on a single result. 
While the registration process with YesPlay is very simple, do not rush to complete the process, as you may make mistakes, especially if you're new to online bookmakers. Double-check all the information you provide and make use of the customer support service if you get stuck. 
Next up, we strongly recommend that you do not place bets blindly, especially on sporting events, when trying to reach your wagering requirement. Conduct some analysis of your own to support your decision, or head over to SportyTrader for a helping hand. 
Finally, do not fall into the trap of chasing huge parlays or accumulators if you're still new to sports betting. The odds requirement is only 1.70, which can easily be achieved on a single bet or an accumulator with just two or three matches.
Yesplay other bonuse

s

The bonuses available from YesPlay do not stop at just the 100% match of your first deposit. Here's a quick overview of the additional promotions and bonuses that you can look forward to.
The Yesplay Drops and Wins Promo
This bonus is available to all YesPlay customers when playing qualifying games brought to you by Pragmatic Play and YesPlay. Qualifying games include Roulette, Blackjack, Mega Wheel, and Baccarat. 
The is no entry requirement aside from the fact you need to be actively playing to stand a chance of winning. The bonus is randomized, and the lucky person selected can win up to R20,000 each day for just playing one of the games mentioned above on Pragmatic Play, found under the casino games on YesPlay's site.
The Yesplay Cashback Loyalty Promo
YesPlay not only rewards you with a bonus when you sign up, but they also reward you for remaining with them as a valued customer by giving existing customers 10% of their losses back each Monday on their losing bets from the previous week. 
The important information to remember about this promotion is that only losses over R100 for the period will qualify, and the minimum odds for the bests that lost will need to have been over 2.0. Unlike the welcome bonus, the cashback promotion only needs to be wagered once in order to be able to withdraw the bonus funds. 
The Yesplay 10 Freebets for UK 49s Promo
Punters that enjoy lucky numbers can take advantage of this promotion from YesPlay, which provides them with 10 free bets on the United Kingdoms' 49s - Lunch Draw. 
This works slightly differently from most promotions. When you purchase 50 single bets at R1 each for the 49s draw, YesPlay will discount R10 off the total cost, meaning that you will be liable to pay R40 for 50 bets. The freebets promo is available for a limited time, so be sure to check if it is still available at the time of registering.
The Yesplay Refer a Friend Promo
The final promotion available at YesPlay is fairly standard with other South African bookmakers and is aimed at rewarding existing customers for referring their friends and family to join YesPlay. 
YesPlay rewards these customers with R50 in bonus credit for each referral they provide once the referral successfully completes the registration process and makes their first deposit. This is a great way to earn some additional funds just by spreading the word about YesPlay.
Frequently asked que

stions about Yesplay

Your welcome bonus can be used on any sport or casino game on the YesPlay site, and you can withdraw your winnings after wagering the bonus at least five times. 

Absolutely! YesPlay understands the importance of keeping its customers happy and provides existing customers with a cashback bonus on their losing bets. There are also limited-time promotions that become available, so keep an eye on YesPlay's promotions page for more information. 

Last review for the Yesplay bonus checked the 10 December 2023 by SportyTrader with an overall score of 8.0 out of 10