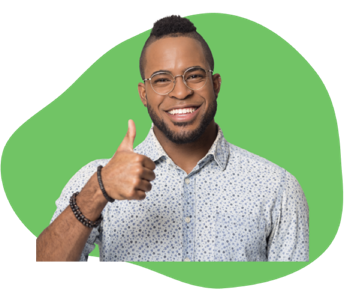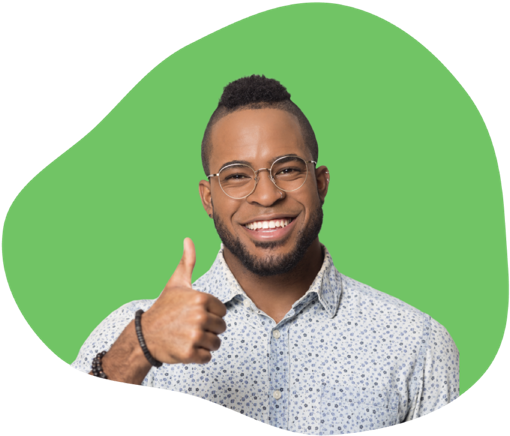 Offers you
Bonus up to :R10000
Limited offer!
PlayaBets
PlayaBets: Our opini

on

Great Welcome Bonus

24/7 Customer Service

Loyalty Program

Excellent coverage of sports

SEE THE OFFER

If you are not a member of Playabets then now is the best opportunity to join one of the leading online betting sites in the country. 

Simply follow one of the links on this page to the Playabets site and Register now.

This innovative and respected bookie has a great welcome offer of a first deposit match of up to R10 000 and best of all there is no promo code required to qualify for the bonus.

Playabets is one of the most recognized betting companies in South Africa and have been in operation since 1990 with retail shops but have become an online site in 2012. They offer a wide range of markets and have live betting available on hundreds of matches every day. There are over 30 different sports that you can bet on so punters are spoilt for choice. 

Playabets have a fantastic welcome bonus for new players. They offer a first deposit match offer of up to R10 000. This may not be the largest welcome offer but certainly has the easiest wagering requirements before you can make a withdrawal. The rollover is 3 times the first deposit with bets where the odds are greater than even money (1/1). These include single or multiple bets. Try Playabets today and enjoy this great offer and other excellent promotions.
Rating

8.5/ 10
PlayaBets Bonus
Online gambling in South Africa has grown in leaps and bounds in the last decade and many new betting sites have popped up. Playabets may only have an online existence in the last decade but they are involved in the gambling industry for the past three decades. They are a trusted bookie that is locally owned and therefore understand the needs of the local punter. 
 Playabets welcome new players with a first deposit match offer of up to R10 000. This is an excellent offer for the new player as the bonus is very easily available. We will take a closer look at this offer as with all welcome bonuses there are terms and conditions that need to be fulfilled before you can withdraw any winnings. 
As mentioned earlier we think the welcome offer is one of the best going around at the moment especially because of the relatively easy wagering requirements. There is a 4x rollover on the deposit amount and the odds have to be a minimum of  1/1(even money). These bets can be single or multiple bets as long as the minimum odds are met. 
When you receive the welcome bonus it is crucial that you follow all the terms and conditions otherwise you risk losing the bonus. The terms and conditions can be found on the Playabets website at the bottom of the homepage. 
To find out more read our Welcome bonus review and all steps to get the offer.
PlayaBets in short
Site
Gambling licence
Site in english
Mobile app
10 Minimum deposit
1 Minimum bet
Bets
Live streaming
Football pool
Accumulator
Stats
Cash-out
Payment method
Payment available
Cost






Payment method
Payment available
Cost






REGISTER!
Become a player today on the Playabets site and not only enjoy a great welcome bonus but they also have great promotional offers all year round. The site is very easy to navigate and also offers live casino games. They also have the ever popular Betgames that are available 24/7. They offer great odds on all sports with their football coverage amongst the best on the market. They offer their players a Loyalty Program where players are rewarded the more they bet.
If you need any help or information when you join Playabets there are ample ways to get assistance. Their terms and conditions page is very detailed and covers all the questions that you may have. If you prefer to speak to an agent there are various methods to communicate which we will discuss in more detail later. Don't hesitate a minute longer, join Playabets today. 
Claim your Playabets bonus now!
Playabets Description
Playabets is a South African owned betting site that has specifically targeted the local punter. They have offered a great first deposit match of up to R10 000 to new players while Playabets have rewarded their loyal players with great promotions like the rewards program. There are also Refer a Friend promotions but one of the most impressive features is their Mobile App which is one of the best on the market
The Playabets site as mentioned earlier is only a decade old but the company has been involved in the gambling industry since 1990. Playabets is licensed by KZN Gaming and Betting Board and Western Cape Gambling & Racing Board so you can be assured that you are dealing with a legal gambling site. All your personal details are protected with firewalls and encryption software. The most outstanding feature is their range of live in play betting where almost every match is available in the live play section.
If sports' betting is not your passion and you prefer the casino then you are in luck as Playabets have an incredible casino and they also have the live Bet Games that feature all the local favourites like Dice and Lucky Numbers. To start enjoying all the fun, become a member today by joining Playabets. 
Claim your Playabets bonus now!
Methods of Payment
Playabets have a multitude of options available to deposit funds and also have the OZOW method which is the easiest and fastest method if you have a banking app. The other options available are instant EFT, direct bank deposit, Zapper and using prepaid vouchers like 1Voucher or OTT. The voucher method has become extremely popular as it is instant and has a minimum deposit of R10.
There is a page dedicated on the site to assisting players with the various different methods to deposit funds. It is important to note that some payment methods could take up to 48 hours to reflect in your betting account.
The only currency available to punters is the South African Rand (ZAR).
Conditions before a player can withdraw funds
Before Playa Bets can process a withdrawal into a customer's bank account or in a Playa Betting Shop, the following need to be verified by Playabets:
Identity of the customer: Playabets requires a copy of the customer's South African identification document (or passport if the customer does not hold a South African identification document);
Residential address of the customer: Playabets requires a utility bill displaying the customers full name and address (no older than 3 months);
Banking details of the customer: Playabets requires proof of banking details by way of a bank statement (no older than 3 months) if you are withdrawing by EFT Bank Transfer.
The above documentation may be sent by email to support@playabets.co.za
The minimum amount a customer can withdraw in a Playa Betting Shop is R20. The minimum amount a customer can withdraw by EFT Bank Transfer is R50. The minimum amount a customer can withdraw by Standard Bank Instant Money or FNB eWallet is R100.
Playabets Desktop Site
Upon entry to the Playabets site it has a striking green and grey background that could look a little dull but on closer inspection the site is anything but dull. The banner on the home page has all the current promotions neatly laid out so that the players cannot miss. The live matches that are available for betting are splashed across the front of the homepage.  
Navigation on the site is simple if you are a newbie punter or an experienced one. On the left side of the page is the A-Z sports clearly visible and you can choose your favourite sport to bet on. On the top left of the home page there are links to the most popular football competitions like the European league and the Champions league. This is a shortcut instead of going through to the football tab and then looking for these popular leagues. 
There are also tabs at the top corner of the home page that will take you to the live casino and Betgames. On the home page below the live betting there is a full list of upcoming football matches under the Highlights section. The most popular upcoming matches are listed in this section. Now there is no chance of you missing a bet. 
Playabets have the most comprehensive live play betting section from any other bookie in the country. They have live events for all the popular sports like football and tennis but they also have the lesser known sports like Futsal and Handball also covered in the live betting section. You can follow all the matches with the live tracker feature.  These are more reasons for you to register at Playabets today.
Playabets App
The Playabets app is one of the most user friendly betting apps you will ever come across.. The Playabets mobile app ticks all the boxes with its easy navigation and great speed. The app can be downloaded on both Android and IOS devices and you are ready for a fun and exciting experience. The app's speed makes it ideal for live in play betting where the markets are changing rapidly.
Claim your Playabets bonus now!
Playabets Online Rules
Once you have completed your registration with Playabets and made your first deposit, you are ready to place your first bet. There are multitude of sports and bеt types available for the punters. There are rules regarding the different sports and of course nobody can profess to know all the rules. It is always a good idea to read the rules because you don't want a situation where you lose your bets over a technicality. 
The betting rules for Playabets are available at the bottom of the home page. Another good idea is to read the terms and conditions as it also covers most of the questions a new punter may have regarding Playabets. The betting rules section will also assist you with any queries that you may have with regards to the casino or live games
There is a complete section on Responsible Gambling. Gambling should be fun and a hobby but if ever you feel it is becoming a problem then you need to look out for the responsible gambling page that is also found at the bottom of the home page. 
Claim your Playabets bonus now!
Playabets Sports: The Offer
Playabets has sports punters of all varieties covered. They have over 34 sports covered but the popular sports like football, rugby, tennis and cricket have in depth market coverages. Playabets can lay claim to having one of the most comprehensive market coverages of popular and the more obscure sports. Whatever your sport preference you are covered so register at Playabets today. 
Sports covered by Playabets
Basketball Baseball Cricket Ice Hockey Golf Handball Cycling Tennis Volleyball Horse Racing Football Rugby American Football Olympic Games Futsal Table tennis
In addition to these sports, Playabets also allows you to bet on other sports such as boxing, darts, biathlon, curling, triathlon, snowboarding, water polo, MMA, motorsport, snooker, virtual horse racing, NASCAR, E-Football, Aussie Rules Football, bandy, Esports StarCraft, squash, virtual cycling.
Claim your Playabets bonus now!
Types of Bets at Playabets
The betting industry has changed almost unrecognisable in the last five to ten years and one of the biggest changes has been with the different types of bets available for punters. Traditionally the three way bet of home, away and draw was the bet most punters placed. Nowadays it is probably the least placed bet type with the accumulator bet the most popular bet. 
At Playabets there is even more reason to place an accumulator bet as the more teams you select on your bet slip the better an Odds Booster you receive. An Odds Booster is when the bookies give you an extra bonus on the number of teams yоu select on a multiple bet. The other obvious reason for the accumulator bet being so popular is the fact that punters can win huge amounts of money if their bet wins. Please remember the old principle of the higher the risk the higher the return. The accumulator bet has high risk and if one selection loses then the whole ticket is a loser. 
There are other more complex bets available like the System bet which is a type of bet where you only need a few legs or selections of your bet to land for you to win. It's different from an accumulator, for example, which requires all your selections to be winners for you to win. It is quite a complicated bet so we suggest if you want to know more about this type of bet you read the betting rules on the Playabets site. 
There are many other bet types like the Chain bets and Multi Bets which are for the more experienced punters. If you like to know more about these types of bets you can read the very detailed terms and conditions page on the Playabets site. 
One of the most exciting bet types is handicap betting. As the name suggests a team will be given a head start in the match and you can place your bets accordingly. Let's take an example of a team at the top of the log playing a team in the relegation zone. The underdog will be given a +2 handicap which means they start the match with 2 goals to their name. In order for the favourite to win the game on the handicap they need to win by three or more goals. This bet type makes betting super exciting even if two unevenly matched teams play. There are two types of handicaps available, one is the European handicap and the other the Asian handicap. 
Another type of bet that is available at Playabets but has much risk attached to it is the Ante Post betting. This is when a punter wants to place a bet on an event that is maybe a year away. Let's say you want to bet on the 2023 Rugby World Cup that is a year away that is referred to as an Ante Post bet. The odds are high on this type of bet because of the risk involved. If you feel you know your team well than this bet is worth the risk.
Playabets Football Betting
There is no doubt that football is the most popular sport on the planet and this is evidenced by the thousands of football markets available to bet on every day. There aren't any surprises to see that football has the largest coverage as its popularity is second to none. Playabets have markets available for football games from every corner of the world. They have the usual European leagues well covered but it's refreshing to see that the African and South American leagues are covered just as extensively. The Champions League and Europa league have some of the best market coverage that we have seen. 
Sports betting and football betting in particular has been revolutionised in recent years with the new concept of live betting. As mentioned earlier, Playabets has the most in-depth coverage of live betting. Almost every football match is available for you to bet on with live betting. The added excitement means that you are glued to your seat till the final whistle. 
The number of markets available on a single football match could run into the thousands as every possible match event is covered. In the past the most common bet was which team would win. Now there are different types of bets like who will score the first goal or which team will receive more yellow cards. You can even bet on the team that will get the most corner kicks in the match. 
At Playabets they have an excellent feature called Bet Builder. This allows the punter to make multiple bets in a single match. You can choose who will score the first goal and can also choose which team will win the match. You can choose up to six selections in one match. If you have excellent knowledge of the teams playing then this is a great bet.  
The choice of football matches that are available to bet on is mind-blowing. The popular leagues like the EPL, La Liga, Serie A and the Bundesliga are indepthly covered along with competitions like the Champions League and Europa League. Playabets has the lesser known league like the Indian Super League and the Ugandan League also well covered. Football punters are in for a treat so don't delay and join Playabets today.  
Live Betting
Live betting is one of the newer offerings by online betting sites and has added a new dimension to the betting experience. In the past punters had to rush to get their bets in before the match kicked off but now there is no rush as live betting is here. 
Playabets have vast markets available for betting on live matches with all sports extensively covered. Punters love this type of betting as you can react to the match situation and bet accordingly. The markets are constantly changing as the match situation changes so the betting is always exciting and keeps punters on the ball.
While the live betting is exciting there is also the Cash Out feature available to punters, If you are watching a match and a player is sent off from the team you picked to win it will seriously affect that team's chances of winning. The Cash Out feature allows you to cash your ticket before the end of the match. It is better to get a percentage of your stake back than losing the entire bet. We will go into more detail about this feature later in the review. 
Claim your Playabets bonus now!
What's Good about Playabets
There are a multitude of reasons that make Playabets an exceptional betting site. From the great welcome bonus that is easy to access to the superb number of markets available to bet on. The site itself is super easy to navigate even if you are new to gambling. 
There are live betting markets available 24/7 every day of the year. Playabets don't stop with the welcome bonus as they have a host of other promotional offers on their site. New and old players are constantly being rewarded with excellent offers. 
Playabets Promotions
The welcome bonus is just the tip of the iceberg when it comes to the great promotions at Playabets. They have a Loyalty Program whereby all your losses for the week are totaled and you get back between 10 and 15% back on the following week Tuesday as free bets. The more you bet the better the rewards. They also give you back R50 in free bets if you Refer A friend to open an account with Playabets. 
There are many more promotions available and they can be found on the Promotions page on the Playabets site. You can also check Playabets promotion page for South African users on our site in detail. 
Cash Out
This is a fairly new feature that came into being in the last couple of years. Playabets also offer this feature whereby you can cash in your ticket before all the events on the ticket have taken place. This feature is best when you have an accumulator bet and the first few selections are winners and you are awaiting the other events to be completed. 
Now you can cash out before the remaining events take place and you will receive a percentage of the potential winnings. This is particularly useful when there may be a last minute injury to a player from one of the teams you selected. By cashing out you don't have to worry about losing the whole bet. 
Cash Out bets are available on selected bets but can be made available for single or multiple bets. Visit the Playabets site today and check out this great feature and other market leading innovations. 
Sportytrader has a Playabets bonus page for South African users with all details to get the best promotions of the moment.
Playabets Customer Service
Playabets are about the best online betting site when it comes to their customer service. There are a plethora of ways to get in contact with the customer service team. Before you make contact with the support team you can check out the terms and conditions page as it can be very useful. 
You can also have a look at their FAQ section. If you prefer talking to an agent then you could use the live chat feature, the WhatsApp service or you could contact them telephonically. The customer service is available 24/7 which is fantastic as betting takes place around the clock. 
In addition, Playabets can also be contacted at the following email address: support@playabets.co.za
Claim your Playabets bonus now!
Security: Playabets, reliable and legal
Playabets is a wholly South African betting company that has both retail shops and an online betting site. Playabets have been in business for over 30 years but their online operation only began in 2012. They have gained an excellent reputation on social media for being trustworthy and always honoring their promotional offerings. Playabets is licensed by KZN Gaming and Betting Board and Western Cape Gambling & Racing Board so you can be assured that you are dealing with a legal gambling site. The security of your Personal Data is of utmost importance for Playabets.
Registering With Playabets
In order to enjoy all the great benefits of Playabets you need to first complete the easy registration form. Follow one of the links to the Playabets site and complete the registration process that is quick and easy. The whole process takes less than a couple of minutes.  These are the easy to follow steps. 
Fill in the registration form.
Enter your personal information such as your ID number, email address and mobile number
After filling in the form, complete your registration by clicking "Register".
Make your first deposit and begin betting
Playabets Sign-Up: How to open an account
The registration process has been simplified by Playabets and only takes a minute to complete. Once all your personal information is filled then and you submit your registration form all that is left to do is to verify the account. The verification process requires you to submit a copy of your ID or Driver's Licence along with your proof of residence. 
Your ID is needed to make certain that you are over the legal age to gamble. Your proof of residence can be a utility bill, bank statement or a letter from the councillor in your area. Once all of these requirements are fulfilled you can now make your first deposit. Remember the bonus is only on the first deposit up to R10 000.The minimum deposit to qualify is R10. Cash in on this great offer by joining Playabets right away. 
Playabets: What alternatives are there to betting on sport?
Due to the pandemic and the closure of many casinos this has given a meteoric rise to online casino games. Playabets have an excellent range of casino games from the popular games like Roulette, Blackjack and poker to some of the more obscure and new games but what sets them apart is the superb speed of both the desktop and mobile versions. It takes betting on live games to another level altogether.
There are also a full range of Live Betgames available that include all the local favourites like Lucky Numbers, Spin the Wheel and even the township game of Dice. All these games are available 24/7 so you are never far from the action. Another great thing about the Playabets welcome bonus and the other bonuses that are available is that they can be used for Casino or Betgames. 
Review on PlayaBets checked the December 2, 2022 by SportyTrader with an overall score of 8.5 out of 10.