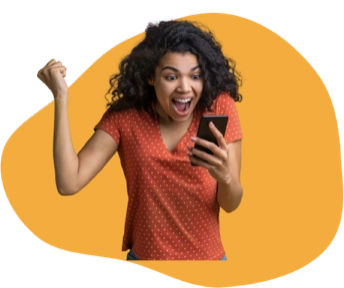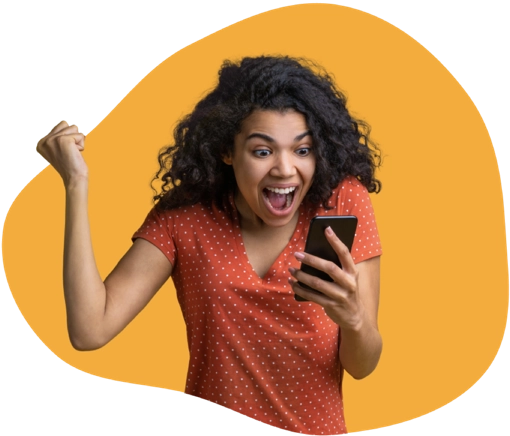 Offers you
Bonus up to :R1050
New customers only | Commercial content | 18+ age limit | T&Cs apply
Limited offer!
Easybet Bonus in Dec

ember 2023

Best bonus : R1050

Type of bonus : Bonus without deposit

Withdraw : No conditions
The Easybet South Africa Sportsbook Sign-Up Offer
Easybet is a brand new bookmaker in the South African market having only opened up earlier in 2023. Their 150% sign-up bonus up to R1000 is a huge offer which makes them a great bookmaker to sign up today. You are able to add further to that by using our bonus code STYVIP. This will add another R50 to your bonus and 25 free spins!
You can get up to a R1000 bonus when you join Easybet today plus gain another R50 and 25 free spins for using the code SRYVIP. They have a very easy form to sign up for a new account and the terms and conditions for the offer are not all too extensive. We will discuss those in more detail below so that you know exactly what you have to do. 
Register now!
How to get the Easybet South Africa Welcome Offer?
Some excellent promotions and a wide range of sports to enjoy are just a couple of the reasons that getting yourself an Easybet account is the best way that you can spend five minutes today.
Use one of the links on this page to visit the Easybet website.
Enter your mobile phone number to get sent a verification code.
Add the code which will open up the rest of the registration form to fill in.
Use code STYVIP when prompted to gain the 150% bonus deposit up to R1000 and the extra R50 plus 25 free spins.
Send in your FICA documents to verify your account.
Play through your deposit amount four times within a 30-day span at odds of 2.0 (1/1) or above to receive the bonus funds. 
Register now!
How to register with Easybet South Africa?
The registration form for Easybet takes no more than five minutes from start to finish so it is a quick and easy process. You need to make sure that you have your mobile phone handy so that you can receive their verification code.
1) Open your Easybet South Africa account
To start your journey to an Easybet account, click on one of the links that we have on this page which will take you to the Easybet site. Click on the blue button that says 'join' in the top right-hand corner to start the registration form. They will ask for your mobile number so that they can send you a verification code. Enter that and the rest of the form will open up for you to fill in. Don't forget to use code STYVIP when you sign up. For more information on the Easybet promo code read our promo code review.
2) Verify your account 
To verify your account, you will need to send in your FICA documents to Easybet. There are a number of ways that you can do this. The easiest is to click on your username and then user info and you will see a button that says verification. You can upload your documents as required there from a picture ID like a driver's licence to a proof of address like a utility bill. Note that the bill cannot be more than three months old. You can also send Easybet via WhatsApp email or live chat to the customer service team.
3) Wager your deposit amount 4X at odds of 2.0 (1/1) or bigger 
After you have made your initial deposit, you will have to play through that amount four times at odds of 2.0 (1/1) or bigger. Once this is done you will have the bonus funds of up to R1000 added to your account.
4) Place your bets within 30 days
You have 30 days from first registering with Easybet to complete the wagering requirement. The extra Sweet Bonanza spins only last for five days so use those spins early. Once you receive your bonus funds for completing the wagering requirement on the initial deposit, there are 14 days to play through them. 
Easybet South Africa Bonus sign-up terms and conditions
The great news with the 150% deposit up to R1000 sign-up offer from Easybet is that there is not a huge ream of terms and conditions to go through for the offer.
As with the majority of sign-up offers, only one account per person is allowed, you cannot use someone else's details to sign up for a second account, nor allow yours to be used by someone else if you do not have an Easybet account. 
Follow the instructions about sending in FICA documents and note the wagering requirements and time limits on the welcome offer so that you can make the best use out of it that you can.
As with all the bonus offers out there, you will not receive your stake back when you use bonus funds to place a bet. 
Register now!
Our tips on how to use your Easybet South Africa bonus
Hopefully by this point in the review, you will have a fair idea of what to do to get your hands on the Easybet welcome bonus today. If you want to know a little more about the bookmaker then check out our Easybet review. 
We have a quick do and don't guide below for those who are still trying to make up their minds on whether you should fill in the Easybet registration form and get started.
Register now!
What to do
Use code STYVIP when you fill in the registration form with Easybet to gain the extra R50 and 25 free spins on top of the already generous 150% deposit bonus, up to R1000.
When sending in your FICA documents make sure that the photo ID is clear and easy to read and that any utility bill is less than three months old.
Follow the instructions on our review to make sure that you do not make any mistakes when you are signing up for an account.
Make sure you remember what date you signed up so that you know when the expiry date of your bonus funds and spins is.
What not to do
Do not try and sign up for a second account if you or anyone else in your household already has an Easybet account.
Do not use nicknames or false information when filling in the registration form, this will cause your account to fail the FICA checks.
Don't hope that delaying sending in your FICA documents will mean that you can use the site in the meantime or that Easybet will forget about them. They are required by law.
Don't try and bet at odds of under 2.0 (1/1) when you are playing through your bonus as it will not work.
Don't forget about your bonus and the spins that go along with it and lose out when time expires on them.
Easybet other bonuse

s

As Easybet is one of the newest online betting sites in South Africa, they have not had a lot of chances yet to put other promotions in play for parts of the site beyond sports. There are a couple of casino bonuses available which we will discuss below but for now, it is best to keep checking the promotions tab in the very top-left corner to see what is available to existing customers. 
The Easybet South Africa Casino bonus
There is no separate sign-up offer when it comes to the casino or Vegas games on Easybet but there are some decent offers that are worth exploring for those who are not big fans of sports betting.
If you enjoy playing slot games then the chance to win free spins is for you. Every Wednesday on pragmatic play slots you can get R1 of free spins for every R10 that you deposit and play through. The maximum that can be won in free spins is R500 with the spins credited to your account on Thursday, the next day. 
There is a Drops & Wins promotion that will run until March 2024 which consists of daily prize drops sent randomly to players and weekly tournaments that you can enter. For the tournaments, first, you have to click on 'Join Now' to opt into the promotion and stake R10 or more in qualifying games. The aim of the tournament is to be the one to spin the highest single spin win amount on the site. 
Register now!
Frequently asked que

stions about Easybet

When you sign up for Easybet and take their R1000 offer you are free to use the money on any sports bet that you want, as long as the price is 1/1 (2.0) or bigger. This is also the case for the 4X wagering requirement. The slight restrictions that are on the offer are they cannot be used on the same market but on different bets. For instance, you cannot use part of your welcome bonus on side X to kick off and side Y to kick off in the same game. Any new customers found trying this by Easybet will have their bonus funds taken away so it is not worth trying to be too coy. Play fair with Easybet and you will find that the bonus is available to use on almost anything you want to use it on.

One of the positives about Easybet is how simple it is to contact the customer service team. There are a lot of different options that you can use. The best way, especially if it is an issue that needs to be sorted out quickly like a welcome offer problem is to use the live chat function that will allow you to talk directly with a customer service operative. There is a blue speech bubble button in the bottom right corner which will ask you for your mobile number and name when you click it so that the customer service team can find your account. If this is not for you then there is a WhatsApp number that you can message with your problem as well as an email address and even a physical address for the Easybet office that you can find by clicking on the 'Contact Details' button on the top toolbar. Both live chat and WhatsApp message facilities are open from 8 a.m. until midnight.

More than 400 slots and games are available in the Vegas section of the Easybet website. There is a massive range available with something for everyone from roulette and poker to Asian card games and a whole host of slots and scratch cards that are easily catalogued for you to discover. There is a search function on there which means you can type in the first few letters of a game that you were playing prior and enjoyed and can find it again in a click. On top of this, there is a favourites tab as well as a continue playing one which makes it easy for you to play the games you love.

We would suggest though that you use the deposit offer where you can gain a 150% bonus up to R1000 as there is far more value to be had. However, you can get R50 and 25 bonus rounds on a game called Sweet Bonanza when you sign up to Easybet without making a deposit. Sweet Bonanza is in the Vegas section of the Easybet site which can be found on the main toolbar towards the top of every page. While the bonus amount is not as big as some of the welcome offers on the market, the fact that it is a no-deposit offer makes it one that is going to be of interest for some as something for nothing is always a winner.

Yes, there is a time limit on both sides of the bonus as well as other rules and regulations that are worth knowing that we have covered in the review. The most important thing to note is that your initial deposit volume has to be played through four times at odds of 2.0 (1/1) or higher before the bonus funds are released. If this is not accomplished within 30 days then you will not receive the bonus. You then have 14 days to play through your bonus funds. There is a shorter turnaround on the Sweet Bonanza bonus rounds that have five days on them before they are forfeited. These must all be used and cannot be withdrawn as cash until they are played through. Maximum win amounts are also in place on the offer so please read the full terms and conditions.

Last review for the Easybet bonus checked the 10 December 2023 by SportyTrader with an overall score of 8.5 out of 10