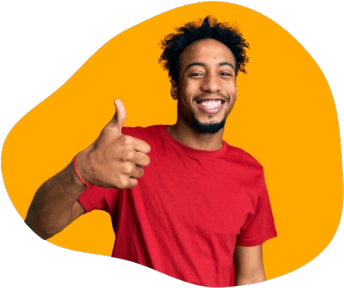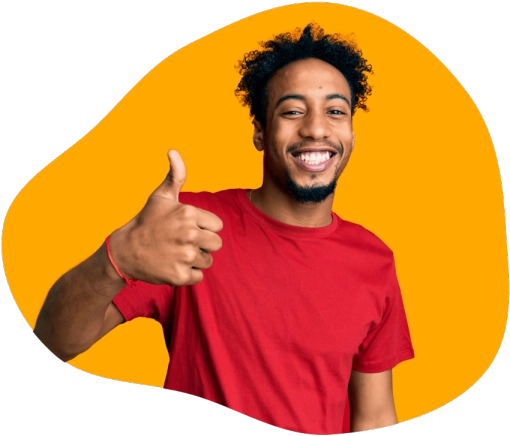 Offers you
Bonus up to :R5000
New customers only | Commercial content | 18+ age limit | T&Cs apply
Limited offer!
Fafabet Bonus in Dec

ember 2023

Best bonus : R5000

Type of bonus : Deposit bonus

Withdraw : No conditions
Fafabet South Africa Sportsbook Sign-Up Offer:
When you sign up for a new account with Fafabet using the promo code: STYVIP, you'll have access to one of the best welcome offers currently available in South Africa. The bonus is 150% on your deposit amount credited as a free bet for an amount up to R5000. It's a great way to supercharge your new account at one of the most exciting sportsbooks in the country.
Register now!
How to Get the Fafabet South Africa Welcome Bonus
There are only a few easy steps that you must follow in order to get your hands on the 150% bonus of up to R5000. To find out more about the promo code that is required in this process, head over to our Fafabet: Promo Code page. Here you'll find out what a promo code is, what it does and how to input them properly. 
Register now!
My Fafabet Account: How to Sign-Up
Before getting started with the registration process, we recommend our readers to browse through the Fafabet: Our Opinion page of this review. This will provide you with a deeper understanding of what Fafabet has to offer and the key features and promotions you should be looking out for. To assist you through the sign-up process, we've laid out the steps below in a simple-to-follow manner. 
1. Click the green 'Join Now' button:
Upon accessing the landing page at Fafabet.co.za you'll immediately notice the 'Join Now' link that is right in the center of the page. Following this link will bring you to the registration form. Alternatively, you can also locate the join button in the top right-hand side of the screen if you have already accessed the sportsbook.
2. Verify your phone number:
You will need an active phone number that is able to receive SMS messages in order to begin your registration. This step comes before submitting any personal information such as you name and identity.
3. Provide personal details:
Once you have confirmed your phone number by receiving the code via SMS, you will then be asked to provide your personal details. Included in this section is: the user's full name, date of birth and address. Remember those looking to register with Fafabet must be 18 years or older.  
4. Provide FICA documents:
In the next step you are required to submit your FICA information. It is required by law in South Africa that users registering with bookmakers provide this information, as it is required by the Gaming and Betting Boards that bookmakers have this same information when activating betting accounts. Luckily the process is relatively straightforward, simply provide an ID or passport and a bank or utility bill to verify your address.
5. Wait for approval:
All that's left to do now is to wait until the Fafabet customer support team verifies your information and activates your betting account. This process is usually fairly quick and you likely won't have to wait long until you are up-and-running. 
Register now!
Fafabet South Africa Welcome Bonus Terms and Conditions
The Fafabet welcome bonus is only available for users that are registering their first account with the bookmaker. The offer in question is a layered bonus which starts at 100% and ends in 150% of a matched deposit received as a free bet. Below we'll break down exactly how the bonus works and the steps to follow in order to fully take advantage of this lucrative offer.
The first step after your account is registered is to activate the promo code: STYVIP and make the first of what will eventually be three total deposits. The first deposit sees a 100% matched bonus up to an amount of R1,000 that is received as a free bet. In order to receive the free bet into your account, you will first need to fulfill the necessary betting requirements (commonly referred to as rollover).
The rollover required by Fafabet is four times (4x) the deposit amount made in bets with odds of 2.00 (evens) or higher. To clarify, that means that anything under 2.00, such as odds of 1.75 (3/4), will not be eligible for the rollover amount, so be conscious of what the final odds of your bets are. The only other stipulation is that the rollover must be completed in a 24 hour time period. After the requirements are fulfilled, a free bet in the amount of your deposit amount up to R1,000 will be credited to your account.
To make things a bit clearer, let's take a look at an example:
You follow one of the links in this review and register your account at Fafabet. You want to take full advantage of the bonus on offer so you decide to deposit R1,000. From here, you will now be tasked with wagering a total amount of R4,000 in a 24 hour period at odds of 2.00 or greater. Once finished, use one of the multiple avenues to contact support informing them of your welcome bonus and a free bet in the amount of R1,000 will then be credited to your account within 24 hours.
The same rules apply for the second deposit which boosts up to a 125% deposit bonus with a maximum of R3,000 and the third and final deposit bonus which reaches a 150% bonus with an amount between R3,000 to R5,000. Users are afforded 30 days to make all three deposits. 
Our Tips on How to Use Your Fafabet South Africa Bonus
Below we will share a few of our tips on how to maximize your chances of success when it comes to clearing the bonus requirements. Due to the somewhat tight window that is afforded to completing the rollover, there are a few things you can do that will immediately boost your chances. .
What to do
First things first, remember to use the promo code: STYVIP when making your first deposit on the site. 
Due to the 24 hour time limit on clearing the rollover, we recommend to plan your bets out in advance, or at least identify a list of possible games and competitions that fall within that 24 hour window. This may require you to mix in some different sports such as American football or Korean baseball in order to ensure that you have enough potential betting opportunities to fulfill the 4x rollover requirement. 
Not comfortable betting on sports that you are not familiar with? This brings us to our next tip – utilize SportyTrader's offering of free expert picks. We cover a number of sports at SportyTrader from ice hockey to football to tennis and more. We always encourage our readers to do their own research as well, but our predictions can certainly help to steer you in the right direction or provide another way to think about a specific matchup. 
Due to the minimum odds threshold of 2.00, you'll be engaging with betting selections that are viewed essentially as 50/50 or worse by the bookmaker. For this reason it's even more important that you be selective in your betting and make sure you have a solid read and understanding on the match or event that you are putting your bet down on. We recommend placing bets that are as close to the 2.00 mark as possible, as this will inherently increase your odds of clearing the rollover. You are much more likely to win a bet with odds of 2.05 than you are a bet with odds of 4.50.
What not to do
The first thing we should mention is to not gamble with money that you cannot afford to lose. While we always aim to be as profitable as possible as sports bettors, the truth remains that there is a lot of variance in our hobby. A cold run of form could see you losing a series of bets in succession, so be sure to play responsibly and practice sound bankroll management.
Next up, you'll want to ensure that you are just blindly betting on games without having done your research or having an understanding of the teams / players involved. Because of the 24 hour time limit, you may feel rushed to play enough bets simply in order to have enough action for the rollover. In this situation, similarly to what we mentioned in the 'What to do' section, this is where our experts over at SportyTrader can lend an assist. 
Lastly, try not to place any accumulators or system bets when focusing on clearing the rollover amount. Single bets will give you the best probability to win your bets, thus providing you with more funds in order to continue betting as you work towards the 4x rollover amount. 
Solely focusing on clearing the bonus amount, we would recommend sticking to single bets or bets with only 2-3 legs if you would rather form an accumulator and NOT putting together those high payout 12-leg parlays. Those won't do you any good as the stake amount is likely going to be too low to make any real kind of dent on the rollover requirements.
Fafabet other bonuse

s

In addition to the 150% first time deposit offer up to R5000, Fafabet offers a number of other exciting bonuses and promotions for new and existing users. 
Fafabet Loyalty Rewards Club
For regular users of the site, Fafabet offers a VIP status which can see the user receive a number of perks as well as exclusive bonuses and early access to promotions and new products.
Here's how it works:
Consistently bet with Fafabet and you will be eligible to join one of three tiers – VIP member, VIP Premier member, or VIP Platinum member. All three of these offer weekly losses back, weekly cash back, a birthday bonus and exclusive deposit bonuses. The amount for each will increase the higher in the tiers you go.
For example, VIP members receive 5% weekly losses back, 1% weekly cash back, a R100 birthday bonus and a 10% deposit bonus with 50 free spins. While the highest VIP Platinum members will receive 30% weekly losses back, 5% weekly cash back, a R1,000 birthday bonus and a deposit bonus of 20% with 300 free spins. 
Refer a Friend Bonus
Have a large friend group full of sports betting enthusiasts? Now is your chance to have it pay off with Fafabet's friend referral bonus! 
Users can earn R50 for every friend that they refer that winds up registering an account, depositing and wagering at least R50 in real money.
Simply email support with the account ID number of both yourself and the friend that you referred to within seven days to receive your R50 bonus in the form of a free bet. The excellent part of this promotion is that there is no limit to how many friends you can refer! If you have 10 friends that all wind up depositing and wagering then you will be looking at a bonus of R500! 
Register now!
25% First Day Stake Return
Fafabet offers a very intriguing promotion for those interested in casino games with their 25% first day stake return. This sees new users eligible to receive 1/4th of everything that they wager in the casino up to a maximum amount of R2000.
This means that if you wager R5,000 in the casino on your first day after registering your new account then you would be looking at getting R1,250 as a bonus returned to you. This is valid whether or not you wind up winning or losing in your bets for the day, meaning that an already profitable day would get even better!
The bonus brings with it some rollover requirements that users must clear before being eligible to withdraw the 25% return funds that they receive. Full details can be viewed on the promotions page of the Fafabet website.
Last review for the Fafabet bonus checked the 09 December 2023 by SportyTrader with an overall score of 8.5 out of 10